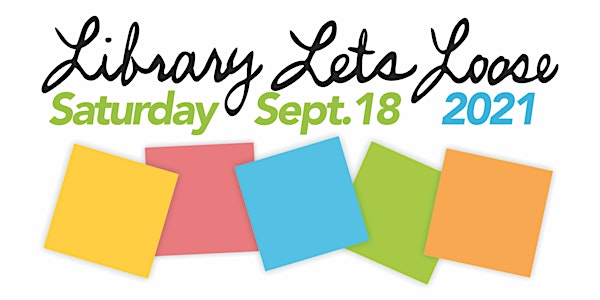 Library Lets Loose 2021
Library Lets Loose is our annual signature fundraising event for Johnson County Library Foundation!
Refund Policy
Contact the organizer to request a refund.
About this event
Join our Honorary Hosts Rick and Denise Mills, on September 18 for our signature fundraising event – as we once again embrace the virtual experience!
Library lovers everywhere can enjoy this festive, free, family-friendly gathering.
Admission: FREE! Donations are welcomed! Register now and prior to the event, you'll receive program information and event link!
Financial support of Library Lets Loose helps the Johnson County Library Foundation serve the community above and beyond what public funding provides.
Receive special benefits as a SPONSOR. Contact Stephanie Stollsteimer, stollsteimers@jocolibrary.org, 913-826-4720.
"It is truly an honor to invite you to support the Johnson County Library by joining us for Library Lets Loose. We both have life-shaping memories of the library when we were growing up – stretching our imaginations and expanding our world of possibilities and then sharing it with our children and now our grandchildren."
-Rick and Denise Mills