Description
Join us for our popular Holiday concert, featuring the William Jewell College Handbell Choir.
Selections include a number of pieces with the Handbell Choir, "Christmas at the Movies" featuring music from popular holiday movies, and a Christmas "Sing and Ring" Along.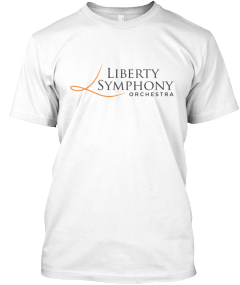 Liberty Symphony Orchestra Logo Gear
$15.00
We partnered with Teespring to create some awesome merchandise for this event. Show your support and look good wearing it. Check it out!