Description
You are cordially invited by the Liberty for All Team, to attend the most anticipated social event of the year.

The event will feature Dr. Ming Wang, Irlene Mandrell and Saxophonist, Pat Register, at the Germantown Country Club located at 1780 Germantown Road, in Germantown, TN on January 27, 2018 at 6pm.

The evening includes a silent auction, live music, food and beverages...all for a $100 donation. Don't miss it!
SAXOPHONIST, PAT REGISTER WILL PROVIDE MUSIC. http://patregister.com/
HELP THE CAUSE. ORDER YOUR TICKET, TODAY!
Mail checks to:
BFC/Liberty Gala
1661 Aaron Brenner Drive
Memphis, TN 38120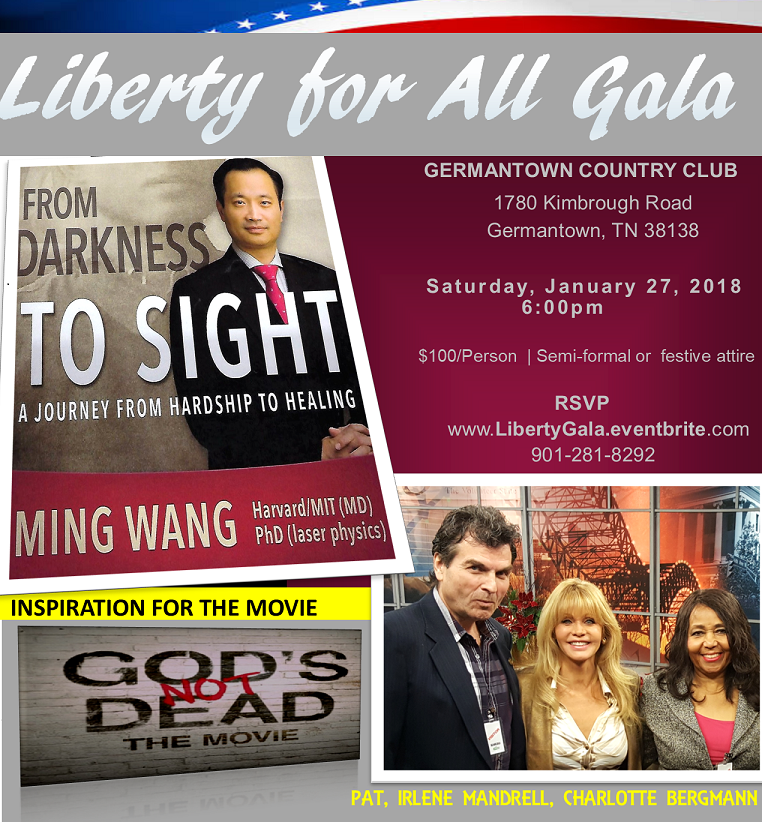 To pay by check:
Mail to:
BFC/Liberty Gala
1661 Aaron Brenner Drive
Memphis, TN 38120

Thank you,