Liberty Defined: The Future of Freedom with Ron Paul

Wednesday, April 9, 2014 from 4:00 PM to 7:30 PM (PDT)
Event Details
Liberty Defined: The Future of Freedom

Wednesday, April 9, 2014

TICKET SALES HAVE ENDED. WALK-INS WELCOME AT THE OVERFLOW SEATING (VB124) AND RECEPTION (New UU). THANK YOU!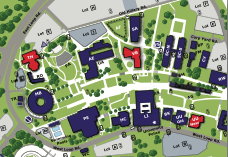 Program:
4:00 p.m., University Theater CSU-East Bay,
25800 Carlos Bee Blvd, (East Loop Road) Hayward, CA
Admission: Free and open to the public! Tickets required, first come first served.
(Free parking is available 3–8 p.m. in Lot K next to the University Theatre (TH). Overflow parking is available in Lots J and H.)
*Seating in the University Theater is currently SOLD OUT*
Private seating is available in the "Valley Business and Technology Center" (VB) with exclusive viewing of the live event. Ticket holders for this special private viewing also receive a 20% discount on featured Ron Paul book purchases.
Private Reception and Book signing:
6:30 p.m., New University Union, CSU-East Bay,
25800 Carlos Bee Blvd, (West Loop Road), Hayward, CA
Tickets: $75/person (includes one copy of either Liberty Defined, End the Fed, The School Revolution or The Revolution - A Manifesto).
(Free parking is available 5–8 p.m. in Lot B across from the New University Union (UU New). Overflow parking is available in Lot A.)


---
How can Americans overcome record government spending and debt, escalating healthcare costs, intrusive federal surveillance, endless wars, ongoing economic malaise, high unemployment, failing schools, and increasing abuses of civil and economic liberties? At this special event, former, twelve-term Congressman and Presidential candidate Ron Paul will take a candid look at America's increasingly dysfunctional political system. Drawing on his 24 years in Congress, he will highlight the need to rein in unchecked government power. The author of numerous #1 New York Times bestselling books, Dr. Paul is a leading advocate for individual liberty, privacy, limited constitutional government, low taxes and spending, free markets, restrained foreign policy, and sound money. The New York Post has called him a man who "cannot be bought by special interests. There are few people in public life who, through thick and thin, rain or shine, stick to their principles." And, Judge Andrew Napolitano calls him "The Thomas Jefferson of our day."

---
Books available for pre-purchase with Registration:
---

Sponsored by:



The Smith Center for Private Enterprise Studies
College of Business and Economics, California State University, East Bay
  and
 

The Independent Institute
Oakland, CA

Arrangements for the appearance of Dr. Ron Paul made through Greater Talent Network, Inc, New York, NY.
When & Where

California State University East Bay
25976 Carlos Bee Blvd
University Theatre
Hayward, CA 94542


Wednesday, April 9, 2014 from 4:00 PM to 7:30 PM (PDT)
Add to my calendar