Liberty Cafe: The Risks of Being a Libertarian in Russia

Tuesday, July 16, 2013 from 5:30 PM to 7:30 PM
Event Details
 The Atlas Network is excited to host Vera Kichanova and Andrei Illarionov for a discussion on current affairs and the future of economic freedom in Russia. Atlas intern Slava Dvornikov will introduce the speakers and provide comments while Dr. Tom G. Palmer moderates the discussion.
The event will kick off at 5:30pm with hors d'oeurves and drinks, as well as an opportunity to network with local DC professionals. For more information contact Chelsea Albers at chelsea.albers@atlasnetwork.org.
Speakers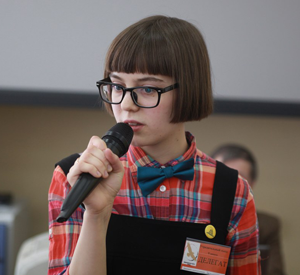 Vera Kichanova, 22 year old member of the Russian Libertarian Party, was elected in March 2012 as a municipal deputy in Moscow's Yuzhoye Tushino district. As a member of the municipal council she fights for more transparency on the part of the local authorities. Kichanova is an avid journalist and civic activist who has been arrested for her outspoken defense of democratic principles. She gained fame for personally confronting the Russian President at Moscow State University.
Vera Kichanova is soon to be a recipient of the 2013 Democracy Award. The National Endowment for Democracy gives this award to outstanding young people who are working in extraordinarily challenging environments to create a democratic future in their respective countries.
---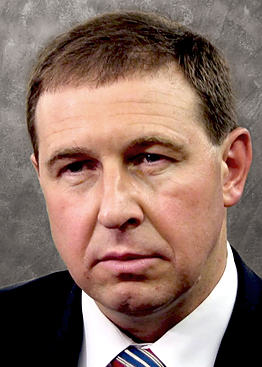 Andrei Illarionov is a senior fellow at the Cato Institute's Center for Global Liberty and Prosperity. From 2000 to December 2005 he was the chief economic adviser of Russian President Vladimir Putin. Illarionov also served as the president's personal representative (sherpa) in the G-8. He publically resigned from his position in the Kremlin in 2005. He is one of Russia's most forceful and articulate advocates of an open society and democratic capitalism.
Illarionov received his Ph.D. from St. Petersburg University in 1987. From 1993 to 1994 Illarionov served as chief economic adviser to the prime minister of the Russian Federation, Viktor Chernomyrdin. He resigned in February 1994 to protest changes in the government's economic policy. In July 1994 Illarionov founded the Institute of Economic Analysis and became its director. Illarionov has coauthored several economic programs for Russian governments and has written three books and more than 300 articles on Russian economic and social policies.
---

Tom G. Palmer (moderator) is the Executive Vice President for International Programs at the Atlas Network. He previously served as Vice President for International Programs at the Cato Institute and Director of the Center for Promotion of Human Rights. He is a Senior Fellow at the Cato Institute and Director of Cato University, the Institute's educational arm. He is the author of Realizing Freedom: The Theory, History, and Practice of Liberty. He received his BA from St. Johns College, MD, his MA in philosophy from The Catholic University of America, and his doctorate from Oxford University.
---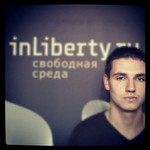 Viacheslav (Slava) Dvornikov was born in Russia and graduated with a BA in Mathematics from St. Petersburg State Polytechnical University in 2012. As a part of his collegiate studies Slava worked on a research project called "The Fractal Market Analysis", which gave him the opportunity to analyze the DOW Jones Index. He was involved in Students for Liberty and wrote columns for InLiberty.ru. Slava worked as a consultant in a commercial bank in Russia for a year before joining the Atlas Network as an intern. During his internship Slava is assisting with statistical research and is working with Atlas's international programs.
When & Where
1201 L Street Northwest
Washington, 20005


Tuesday, July 16, 2013 from 5:30 PM to 7:30 PM
Add to my calendar
Organizer
Atlas Network
Atlas Network's mission is to strengthen the worldwide freedom movement by cultivating a highly effective and expansive network that inspires and incentivizes all committed individuals and organizations to achieve lasting impact. We support over 450 free-market think tanks in over 90 countries, including 150 here in the United States. 
Liberty Cafe: The Risks of Being a Libertarian in Russia