Liberty Cafe: New Think Tank Trends in the U.S.

Tuesday, April 30, 2013 from 5:30 PM to 7:30 PM
Event Details
Join Atlas for our next Liberty Cafe on Tuesday, April 30. The event will kick off with an opportunity to network, followed by a panel discussion on emerging think tank trends in the U.S.. Each speaker represents organizations that have been working "outside the box" to advance policy changes, working across state lines and forming key partnerships with allies. Learn how the work they are doing is breaking new barriers and see how you might contribute to the new frontier of think tank trends in the U.S.
A ticket is not required for entry, but your RSVP is requested. Please take a moment to register by clicking the "Register" button above.
For more information about the event contact Chelsea Albers at chelsea.albers@atlasnetwork.org. 
Speakers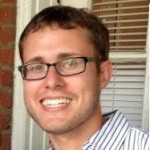 Jonathan Bydlak - President of the Institute to Reduce Spending
Jonathan is the former Director of Fundraising for Ron Paul's 2008 Presidential campaign, where he managed a fundraising operation that raised over $35 million, chiefly online via the application of social media. He is also the founder of the independent consulting firm, Bydlak & Associates, LLC. with clients ranging from federal and state political candidates to advocacy organizations and other non-profits.
Jonathan began his career in the financial services industry as a hedge fund investment analyst. Originally from Massachusetts, he holds a bachelor's degree in economics from Princeton University, and currently resides in Alexandria, VA.
---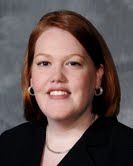 Christie Herrera - Vice President of Policy at the Foundation for Government Accountability
Most recently, Christie served as director of the Health and Human Service Task Force at the American Legislative Exchange Council (ALEC). During her time at ALEC, 38 states enacted model legislation drafted by ALEC's Health and Human Services Task Force. Christie has also been a key figure in galvanizing state pushback against the harmful effects of the Affordable Care Act. A bipartisan collection of 14 states have enacted ALEC's Health Care Freedom Act, a measure designed to protect patients' rights and block a government requirement to purchase health insurance. 
Christie has testified before Congress and legislative committees in 27 states, and she has been a featured speaker to legislative caucuses, nonprofit organizations, and business groups across the country. Her policy work has been covered by the New York Times, the Washington Post, the Wall Street Journal, the Economist, Politico, and Fox News Channel, among other media outlets.
Christie holds a B.S. in communications studies and an M.S. in political science from Florida State University.
---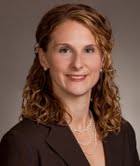 Kathleen O'Hearn - Director of Coalitions at the State Policy Network
Kathleen is responsible for overseeing and developing relationships with D.C.-based organizations in order to promote state-focused strategies.
This is Ms. O'Hearn's second tour of duty with the State Policy Network. She previously served as a Program Associate for SPN from 2006-2007. Prior to joining SPN for the second time, Ms. O'Hearn served as the Associate Director for State Outreach and External Relations at the Mercatus Center at George Mason University, where she was responsible for connecting Mercatus scholars and their latest public policy research to state policy makers and collaborating with other policy groups both inside and outside the beltway on state issues. She also spent time as a staff assitant on Capitol Hill and working as a research intern for the Texas Public Policy Foundation.
Ms. O'Hearn earned her BS in Biomedical Sciences at Texas A&M University, as well as a minor in Buisness Administration. She is currently pursuing a graduate degree at George Mason University. She currently lives in Arlington, VA, with her husband Jerry Brito.
---

Matt Warner - Vice President for Programs and Communications at the Atlas Network (Moderator)
Before joining Atlas, Matt advanced free-market, pro-liberty policy solutions at the American Legislative Exchange Council (ALEC) serving as director of the Education Task Force and, later, director of the Energy, Environment and Agriculture Task Force. Before joining ALEC, Matt was director of public affairs for the James Madison Institute, a Florida-based think tank where he managed media and legislative affairs. Matt received a bachelor's degree in political science from Florida State University and a master's degree in economics from George Mason University.

.
When & Where
1201 L Street Northwest
Washington, 20005


Tuesday, April 30, 2013 from 5:30 PM to 7:30 PM
Add to my calendar
Organizer
Atlas Network
Atlas Network's mission is to strengthen the worldwide freedom movement by cultivating a highly effective and expansive network that inspires and incentivizes all committed individuals and organizations to achieve lasting impact. We support over 450 free-market think tanks in over 90 countries, including 150 here in the United States. 
Liberty Cafe: New Think Tank Trends in the U.S.