Event Information
Refund Policy
Contact the organizer to request a refund.
Eventbrite's fee is nonrefundable.
About this Event
We would like to invite you to a wonderful week of Liberating Structures
1 day 'quick' immersion workshop (30/03/2020)
2 days 'deep-dive' immersion workshop (31/03 & 01/04/2020)
1 day Options / Open Space (everyone welcome! beginner and practitioner) (02/04/2020)
1 day 'unknown' Liberating Structures (structures in development, alpha, beta, ... create your own... those structures not in the official menu) (03/04/2020)
Practicals:
Monday 30th of March 2020, till Friday 3rd of April 2020
Separate tickets available, get a ticket for the days you'd like to attend
Location: Brussels
These events are organised by the Liberating Structures User Group Belgium - please contact us if you would like to join event organising.
Liberating Structures experts Fisher Qua and Anna Jackson will be joining us the whole week!
Quotes by previous participants.
"Refreshing!"
"Open up your mind and heart the make ideas emerge from people and teams."
"My mid-morning on the first day I felt like the course had already earned its fee."
"Great workshop that requires full engagement"
"I really loved the experience of being with people of 10 nationalities making sense on important topics and sharing ideas. And building something together. It was seriously playful."
"Insightful, energising, liberating and exhausting, in the best way possible."
"I didn't leave this training with a groundbreaking and complex new insight. Instead I left with a mass of new ideas that are simple enough to put to use right away!"
"This was a great experience, organised around participant's needs. Great!"
"Great experience!"
"You walk out of this workshop with new tools you can use tomorrow!"
"A unique experience of immersion in deep conversations"
"Make your meetings more efficient and more fun."
"So much fun, so many learnings!"
"Unleash groups"
"You live it – you love it"
"Free your mind through Liberating Structures"
"Super interactive and fun way of learning about liberating structures and getting an introduction into the LS community."
"Fruitful"
About Liberating Structures
Liberating Structures are refreshing, easy-to-learn microstructures that enhance relational coordination and trust between people. Usually interactions are organised (meetings, workshops, etc.) either too inhibiting (presentations, status reports, and managed discussions), or too loose and disorganised (open discussions and brainstorms).
Liberating Structures instantly foster lively participation in groups of any size, making it possible to truly include and unleash everyone. Liberating Structures are a disruptive innovation that can replace more controlling or constraining approaches.
Liberating Structures are easy-to-learn effective facilitation techniques for interaction and conversation in small and large groups. You can easily start experimenting with these, without the need of explaining them too much!
The organisation is done by a local user group of Liberating Structures facilitators, with the support of Fisher Qua and Anna Jackson. They will be present during the events and join us for teaching, facilitating, guidance and reflection.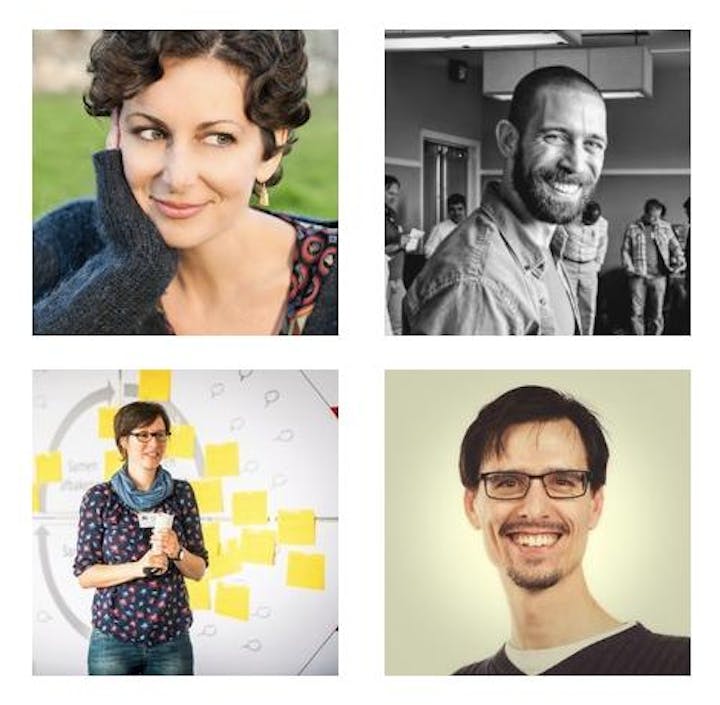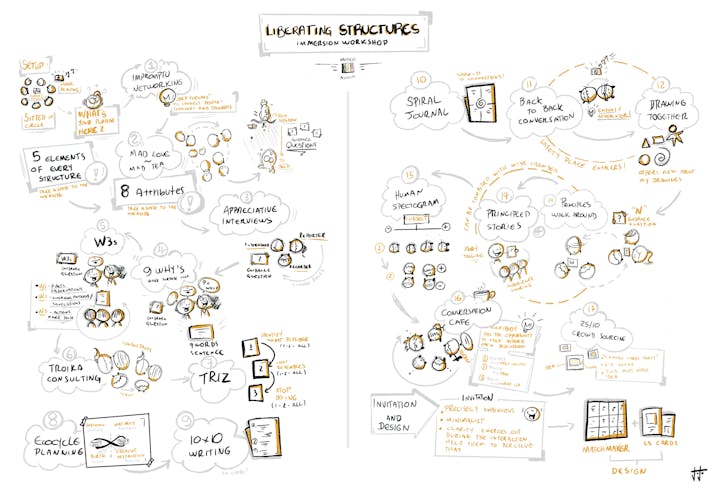 Photos (with artistic blur) of previous experiences: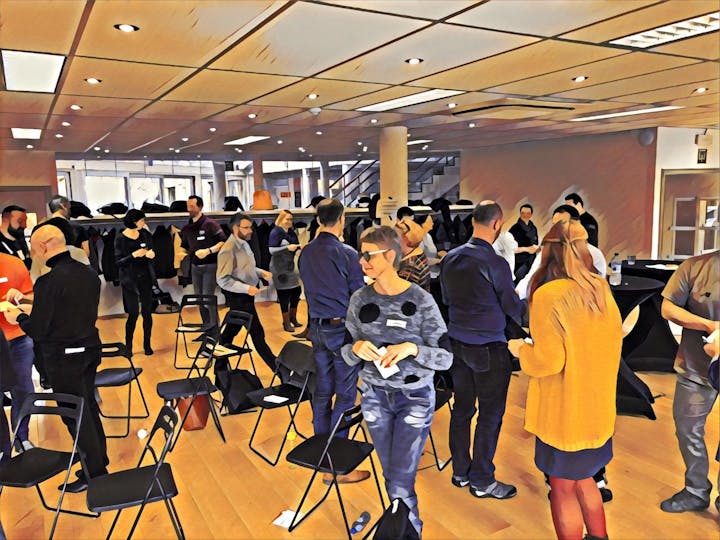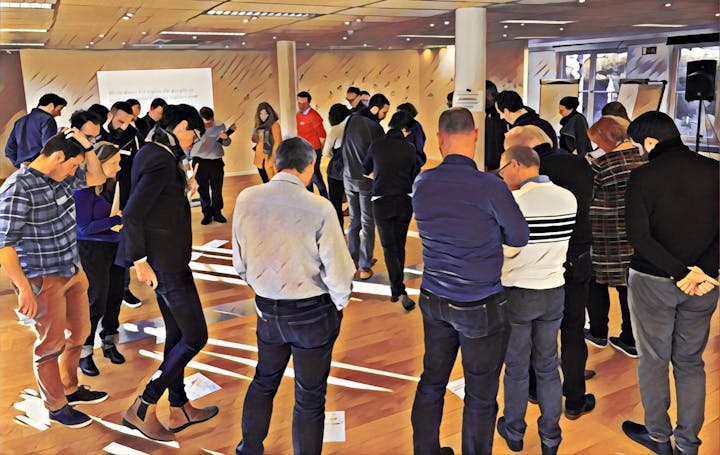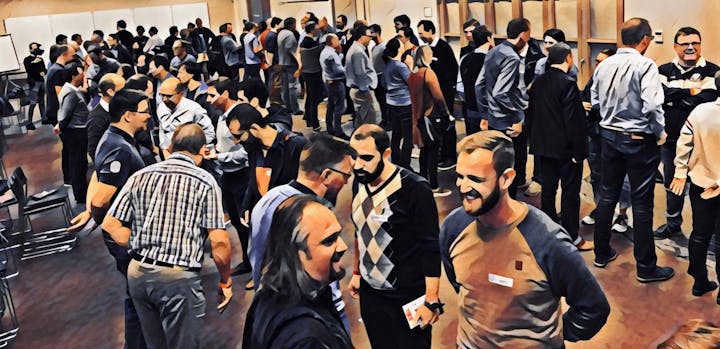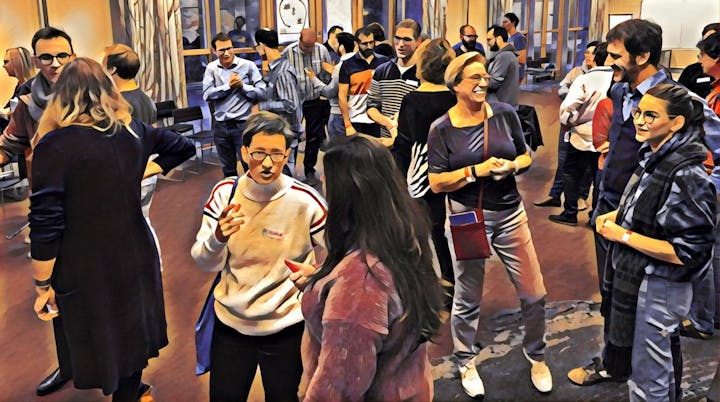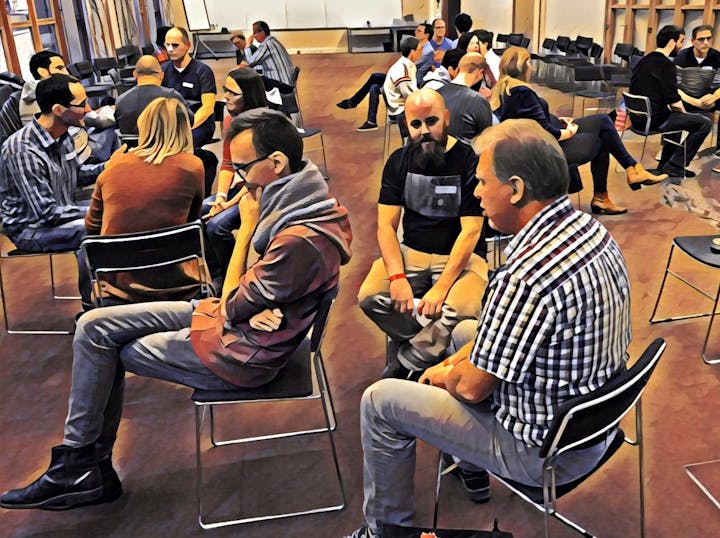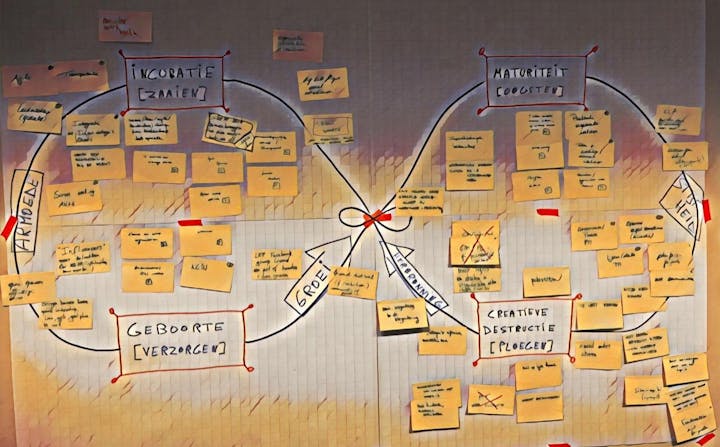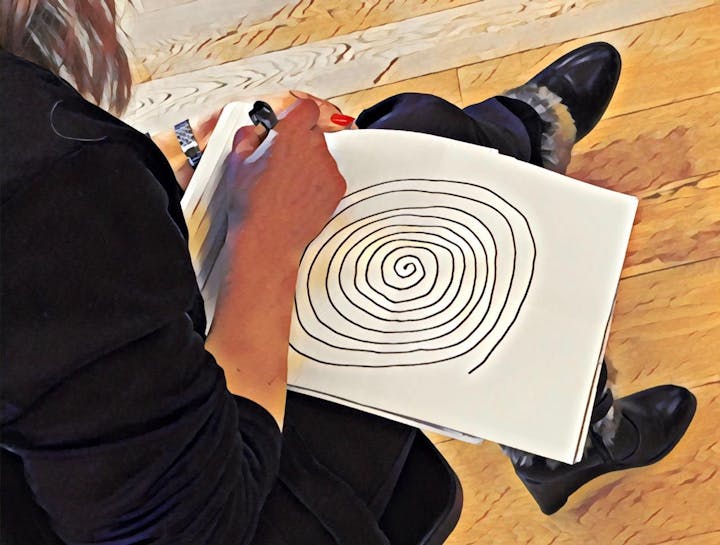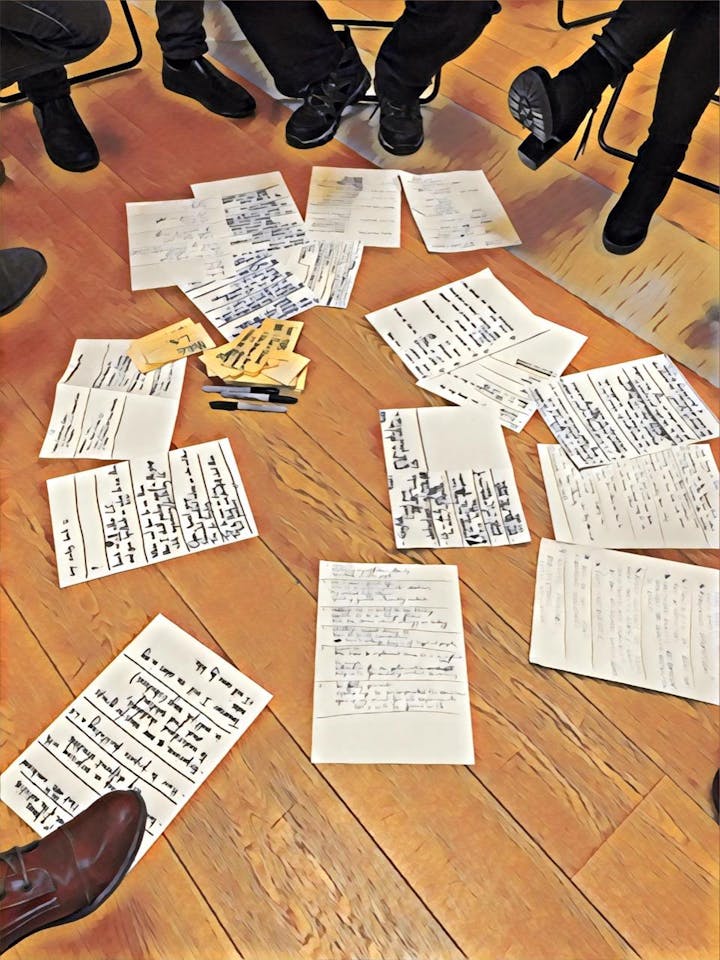 Date and Time
Refund Policy
Contact the organizer to request a refund.
Eventbrite's fee is nonrefundable.