About this Event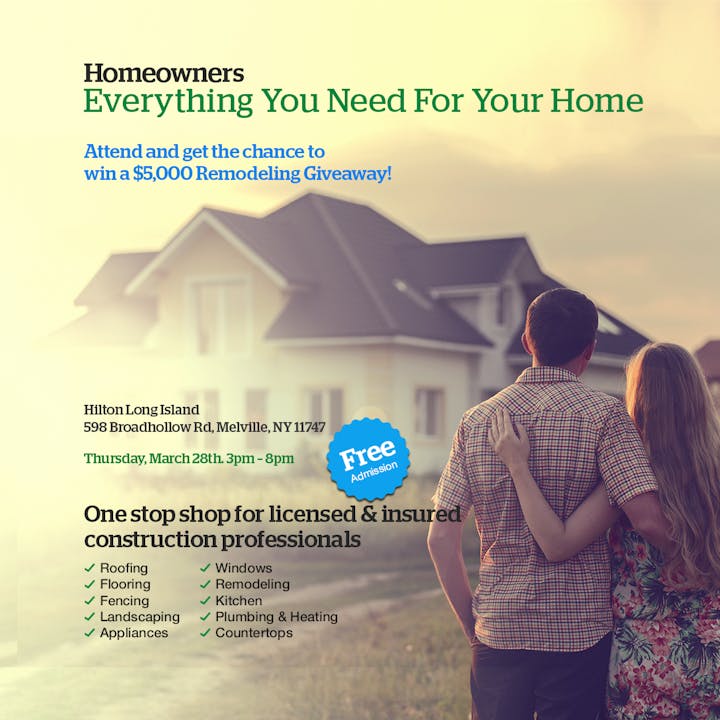 ALL HOMEOWNERS
Do you need a real professional for your Home Project?
The Home, Trade and Remodeling Expo is your one stop resource for licensed and insured contractors, trades people and professional services.
You will get access to the very best home service professionals on Long Island from a variety of trades.
Register for your FREE ticket and receive:
Instant access to over 95 of the finest Construction exhibitors on Long Island
The chance to win a $5,000 home remodeling giveaway.
A FREE electronic guide entitled "5 Mistakes To Avoid When Choosing a Contractor".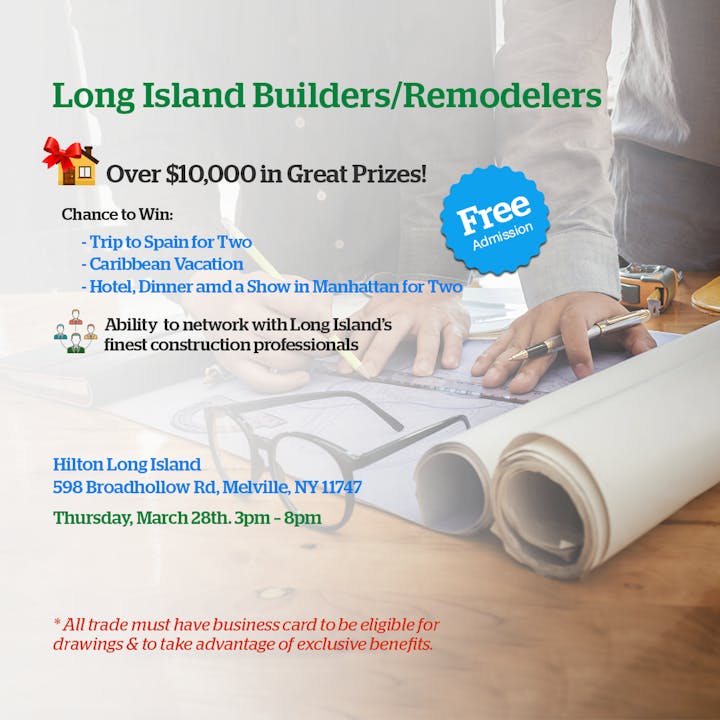 ALL CONSTRUCTION INDUSTRY ORGANIZATIONS
Experience everything you need for your business. Experience access to hundred of homeowners in the market for home services. Also, network with the premiere construction industry professionals on Long Island.
Register for your FREE ticket and get access to an OSHA 10 Course and the chance to win over $10,000 in great prizes that include:
A trip to Spain for two
Caribbean Vacation
Vacation Cruise
Hotel, Dinner and a Show in Manhattan for two