LGNSQ - Author Talk with Ines Bellina, David Schalliol and Joerg Metzner
LGNSQ Author Talk with Ines Bellina, David Schalliol and Joerg Metzner Hosted by The Chicago Public Library Logan Square Branch
About this Event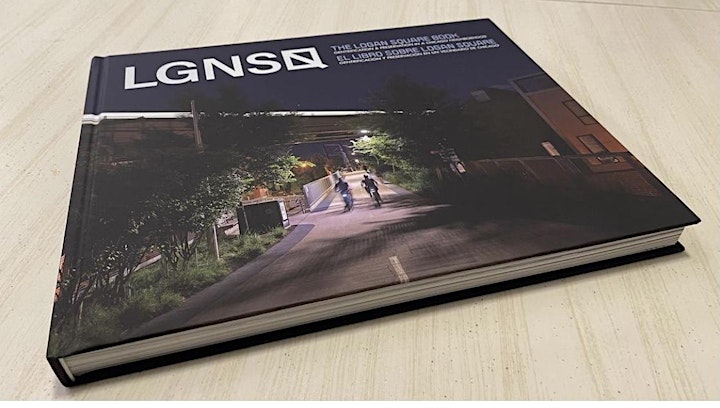 In a news landscape dominated by COVID and politics, it's becoming harder to find stories about our communities. That's why I made this book, #LGNSQ. The Logan Square Book is about vernacular architecture, street art, mom-and-pop shops and more. The stories are not on the level of breaking news, but this is the stuff that we live with every day and form our reality.
Join Zoom Meeting
https://us02web.zoom.us/j/83606403874?pwd=NmUzdnRaekZ5cU1Yd0pucGRRdGlpZz09
Meeting ID: 836 0640 3874
Passcode: 60647
6:30 Welcome from Khloe Karova
Highlights from the book from the writer and photographers. What are some ways to look at photography and street art? What are the stories behind the images?
6:35 David Schalliol
6:45 Joerg Metzner
6:55 Ines Bellina
7:05 Khloe to do a quick recap of main points.
7:10 Q&A - What are things you would like to preserve in Logan Square? What can we do to preserve our Street Art and Hip Hop culture? What is your call to action?
LGNSQ: The Logan Square Book - Gentrification & Preservation in a Chicago Neighborhood is a 300-page hardcover bilingual photography book about Logan Square's vernacular architecture, business community, gentrification, Street Art and Hip Hop culture, underground queer scene, nightlife, community gardens, social justice movement, and more is accepting orders at lgnsq.com.
Only 1,000 copies are being printed, so if you purchase this book, please commit to sharing it with others so more people know the work of the talented photographers and writers:
David Schalliol, Joerg Metzner, Saverio Truglia, Robin Marchant, Ines Bellina, Ben Tanzer, Elizabeth Blasius, and the JNL Design Team.
Purchase your copy at www.lgnsq.com. $50 regular price. Enter CODE35 for $35 price.
Co-sponsored by Modern Capital Concepts.