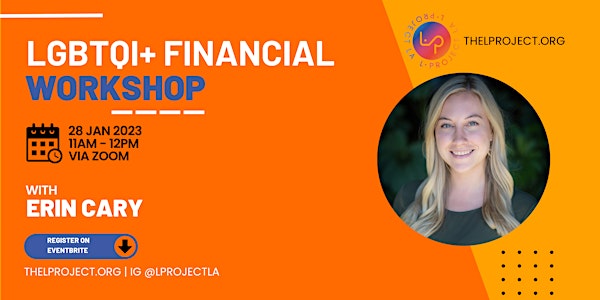 LGBTQI+ Financial Workshop 2023
Learn how to better manage your money and be on the road to reaching your financial goals in 2023 and beyond.
About this event
The L-Project proudly presents a free financial independence workshop for LGBTQI+ creatives, small business owners, employed/unemployed or college students. Facilitated by Erin Cary, North Star Financial Adviser.
Erin believes that you can live a life of financial prosperity through proactive, educated and intentional money decisions.
There is very little wage gap data for the LGBTQI+ community, but, what we do know this:
Our transgender and bisexual sisters experience the highest rates of poverty
36% of LGBTQI+ workers say they have experienced discrimmination in the workplace
Unemployment rose 22% for LGBTQI+ workers during the pandemic
LGBTQI+ women earn just $.79 cents for every dollar a White male makes
The L-Project wants to raise awareness on the LGBTQI+ wage gap and wants to empower the creatives in our community to break the cycle of poverty and strive for financial freedom.