Description
HERRON ENTERTAINMENT proudly continues its support within the LGBTQ community and we are excited to kick off our monthly LGBTQ show at EastVille Comedy Club. All of these shows will have the proceeds go to New Alternatives, a non-profit that assists homeless LGBT teens with food, shelter, clothing. For more information on the organization, please visit www.newalternatives.org
To donate directly to the organization, go to https://fundraise.newalternativesnyc.org/give/157653/#!/donation/checkout - any amount will help. You can even donate anonymously.
Every month we welcome some of the fastest rising comedians in all of NYC. They will each be performing 15 minute sets in this fully LGBTQ lineup.
Come join the fun, have a couple drinks and enjoy the FREE PIZZA provided by Herron Entertainment.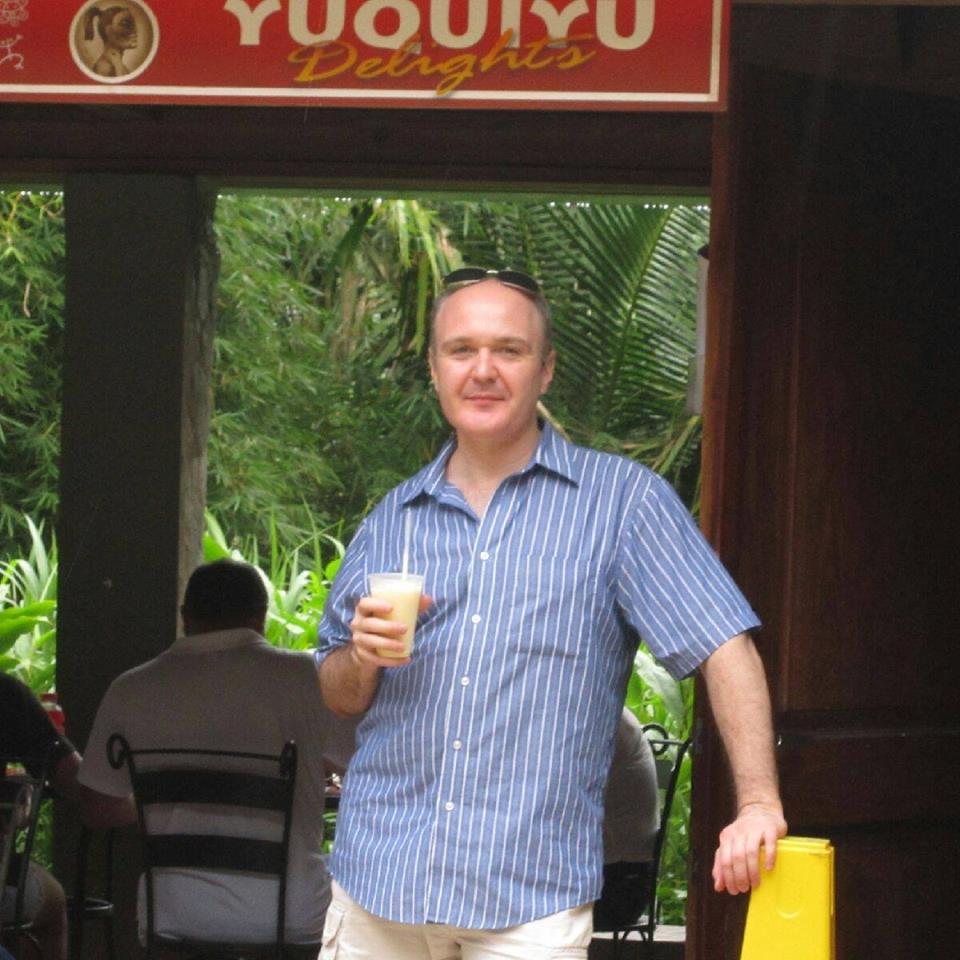 ROBERT DRIEMEYER
has been making audiences laugh since his first time on stage which was in a talent contest at a bar in Ft. Lauderdale. He won first prize and $50…to date, still one of his highest paying gigs. Prior to comedy Robert was a chorus boy, singing and dancing in over 30 musicals; but gaining weight and losing hair put the nail in that coffin. He has also appeared in such straight-to-video features as UFO Fever and < i="" style="font-family: "Century Gothic"; font-size: small;">and sincerely hopes they are lost for good in the cut-out bin.
Smart, sharp, sarcastic and always funny, Robert tackles an unexpectedly diverse range of topics including current events, growing up, temp jobs and gay toys. On occasion he can even be persuaded to do his best impersonation...a Boca Raton 911 operator.
Robert performs regularly throughout New York City where he's a particular favorite among news junkies…
"Rush Limbaugh was arrested twice for illegal drugs; Viagra and OxyContin. What idiot takes an erectile enhancer and painkillers?"
...and gay audiences
"As far as I'm concerned, homosexuality is genetic. At least I hope so, that's the only excuse we have for my Uncle Janet."
...and everybody in between.
"I went to my class reunion and it just like we were back in high school again…everybody drunk and showing pictures of their kids.
Robert is currently developing a solo show entitled Call Me Crazy, But… It's based on his popular blog here on ComedySoapbox!
---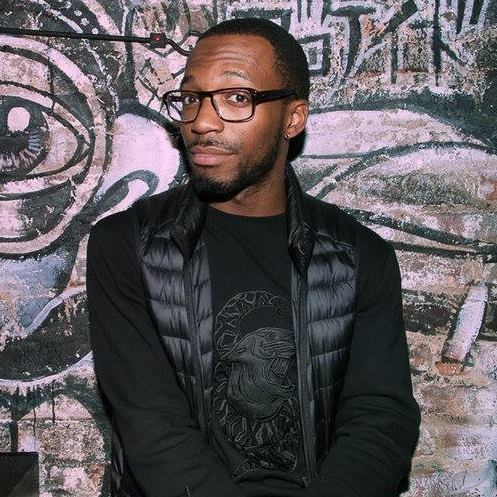 ALEX ENGLISH
It is without a doubt, stand up comedian Alex English is ready to become the next big name in entertainment. Born and raised in Detroit, Michigan, English is ushering in a unique outlook on life that was cultivated from what he refers to as "semi-southern culture." His material has been lauded as "hilariously smart" as he gives his personal perspective on hard issues such as financial strains, race relations & sexuality, while maintaining an unparalleled charisma that audiences instantly fall in love with.
In 2012, Alex began his stand-up comedy career in New York city & very quickly began catching the attention of comedy club bookers.
English has graced the renowned stages of Gotham Comedy Club, The Stand, New York Comedy Club, Caroline's on Broadway, Stand Up NY & very frequently appears on many popular independent comedy shows in the Greater New York City Area (Comedy at The Knitting Factory, Night Train with Wyatt Cenac, etc.) He also co-hosts & produces the monthly "LoudMouth!" comedy show on the Lower East Side of Manhattan, as well as the monthly "Latchkey" comedy show at The Standing Room, In Long Island City, Queens.
Alex has established a strong internet presence, having had multiple tweets & video content presented on such respected platforms as Vibe Magazine, Buzzfeed, Deadspin & he was even named one of "15 Twitter Personalities Who Should Be on TV" by Complex Magazine in 2013.
In 2015, English appeared in the Thunderfest Comedy Festival in Boston, MA & the Cinderblock Comedy Festival in New York City.
Alex is currently working towards touring his stand up act in colleges and comedy clubs across the country.
---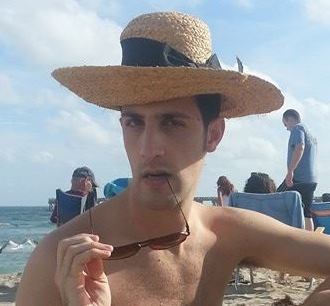 EVAN ZELNICK
Evan Zelnick performs on a weekly Sketch comedy house team at the peoples improv theater, an improv house team at the Armory, and recently hosted the standup comedy hour of the NYC TrumpCon festival!
---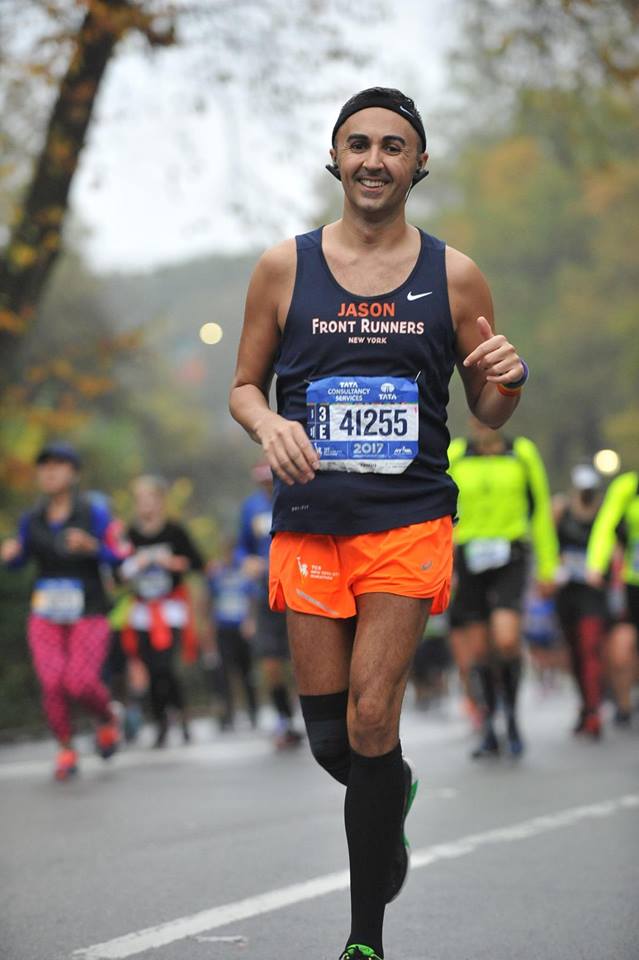 JASON RING
Jason is a stand-up comedian born in Queens, New York but raised in Orlando Florida. He's performed at various clubs around NYC like "The Stand", "Metropolitan Room" and "Village Lantern". He recently appeared in the Park Slope Comedy Festival. He's also appeared on "Who Wants to be a Millionaire", "Brain Games" and "The Meredith Veira Show". Most importantly, he prefers a pool over a beach.
* Two drink minimum inside the showroom