SPARK Kindness presents this FREE program: LGBTQ+ Basics and Beyond with OUT MetroWest
About this event
Curious about some part of the LGBTQ+ acronym? Want to support transgender people but not sure where to start? This presentation will equip participants with up-to-date vocabulary, answers to frequently asked (and frequently awkward!) questions, and basic tools for effective allyship.
ASL interpretation will be provided at this event.
About OUT MetroWest
The mission of OUT MetroWest is to build communities where LGBTQ+ youth thrive.
They offer several programs for youth:
Learn more about OUT MetroWest at their website here: www.outmetrowest.org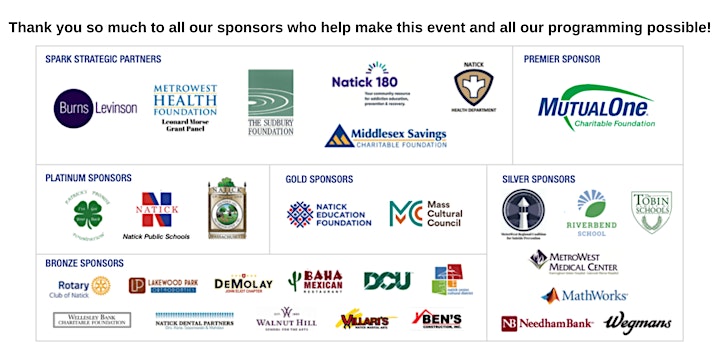 Organizer of LGBTQ+ Basics and Beyond
Every time we do something that helps a community grow more kind, resilient and welcoming, we SPARK Kindness. Together we can make sure no one feels alone, bullied, unsupported, or unconnected—every day and especially in the most challenging times.
Join us for proactive, strengths-based, community-based Ÿprograms that give you resources and tools to increase connection, resilience, and inclusion for yourself and others.