LGBT Rights in Russia: The Tip of the Iceberg

Wednesday, June 10, 2015 from 5:00 PM to 6:30 PM (EDT)
Event Details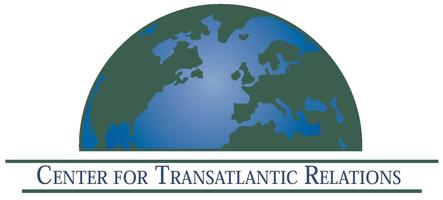 LGBT Rights in Russia: The Tip of the Iceberg
Wednesday, June 10, 2015, 5:00 pm – 6:30 pm
Center for Transatlantic Relations
Rome Auditorium, Johns Hopkins SAIS,
Rome Building, 1619 Massachusetts Avenue NW, Washington, DC 20036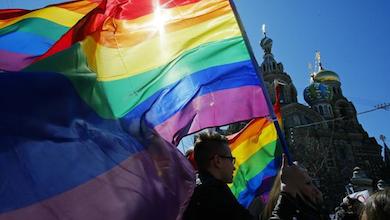 LGBT Rights in Russia: The Tip of the Iceberg is part of the series of public forums, panel discussions, and conferences planned over the course of 2015 by the Center for Transatlantic Relations at Johns Hopkins SAIS.
The 2014 Sochi Winter Olympics brought the situation of the LGBT community in Russia into the spotlight, fueling the debate about the struggle for survival, protection and acceptance of similar communities around the world. More than a year after the Olympics in Sochi, the international community moved on and other issues eclipsed the LGBT debate, despite worldwide indignation and condemnation that rained down on Vladimir Putin and his regime during the winter games.

This event brings together experts with an in-depth knowledge of the current developments in Russia, and it aims to discuss the challenges that human rights supporters and the LGBT community have to face in this country.     
Presentations will be followed by a Q&A session.
Moderator:
Ambassador Andras Simonyi, Managing Director, SAIS Center for Transatlantic Relations
Speakers:    
Dr. Dmitry Dubrovsky, Reagan-Fascell Democracy Fellow, National Endowment for Democracy
Melissa Hooper, is the Director of the Pillar Project at Human Rights First
Lajla Jakhelln, Deputy Chief of Mission, the Royal Norwegian Embassy, Washington DC
David J. Kramer, Senior Director for Human Rights and Democracy, McCain Institute
For more details about LGBT issues at CTR and this event, please visit the webpage.
Also read 'Ukraine's president voices LGBT support in a first for the country'.

When & Where

Rome Auditorium
Rome Building, Johns Hopkins SAIS
1619 Massachusetts Avenue NW
Washington , DC 20036


Wednesday, June 10, 2015 from 5:00 PM to 6:30 PM (EDT)
Add to my calendar
Organizer
Center for Transatlantic Relations
The SAIS Center for Transatlantic Relations is a non-profit research center that engages opinion leaders on contemporary challenges facing Europe and North America. The goal of the Center is to strengthen and reorient transatlantic relations to the dynamics of a globalizing world. http://transatlanticrelations.org/

LGBT Rights in Russia: The Tip of the Iceberg