Description
LGBTQ Financial Planning Day
October 21, 2017
Presented by the SF LGBT Center & Horizons Foundation- "Fueling the LGBTQ Movement"
Please join us for the first-ever LGBTQ Financial Planning Pro-Bono Day – a day where members of the LGBTQ community and allies get access to great financial education sessions and pro-bono 1:1 consultations with some of the Bay Area's top advisors including members of Horizons' Foundation Professional Advisors Council.
Participants will get valuable information in important life areas including Tax Planning, Investing, Estate Planning, and "Family Matters" which include financial and legal implications of marriage/divorce/domestic partnership and having a family.
This event is in partnership with the Horizons Foundation and in concert with the Financial Planning Association's Pro-Bono Day. Pre-registration is recommended but not required.
Workshop Schedule:
10am- Pre-Retirement Planning, room 201
10am- Post-Retirement Planning, room 204
11am- Pre-Retirement Estate Planning, room 201
11am- Post-Retirement Financial Management, room 204
12pm- Taxes, room 201
12pm- Post-Retirment Estate Planning, room 204
1pm- Pathways to Homeownership, room 201
1pm- Post-Retirement Living Options, room 204
Half-hour consultations with advisors will be offered throughout the day on a walk-in basis.
For full list of our free events for EJM2017 click here.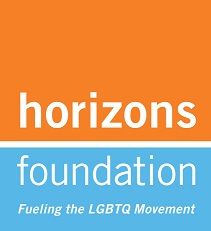 Accessibility Information: Wheelchair accessible including restrooms; not ASL interpreted; somewhat scent free; flash photography.