LFTS Workshop w/ Karl Malling, Esq. - Seattle | MCLE

Thursday, April 20, 2017 from 9:00 AM to 4:00 PM (PDT)
Event Details
Experience the powerful breakthrough method that has helped a growing number of attorney's win multi-million dollar verdicts!
~ This program is approved for MCLE and any state with MCLE reciprocity ~

"Jesse's work is powerful– not just simply in the way he presents, but in how he empowers the audience to 'discover the story.'  Anyone, in any context, who faces the challenge of moving a group of people to action must attend Jesse's Tell The Winning Story intensives."
— Mel C. Orchard, III, Nationally recognized trial attorney and faculty member at Gerry Spence's Trial Lawyer's College, Wyoming
Tell the Winning Story
Using the Tools, Techniques and Strategies of the Theater

The essential element to quickly and drastically improve your communication skills… inside and outside the courtroom stage!
Jesse Wilson, MA
CEO and Founder of "Lessons From The Stage"
Communications Specialist, Trial Lawyer Coach, Consultant and Trainer
As every lawyer knows, the best story wins. Stories are the ultimate tools of persuasion— they are the emotional glue that connects you to your audience. The facts may be on your side, but they are not enough: you need to frame them in a compelling narrative, so that your audience doesn't just listen... they care.
Tell The Winning Story will help you discover your client's story faster and more effectively, using the timeless tools of the theater. It will help you find the emotional connection to your case… and win.

"Tell The Winning Story" 

Tell the Winning Story will teach you:

• How to powerfully communicate your client's story through the Four Steps of the Monologue –

1) Who are you talking to?
2) What do you want? (Intention)
3) What is getting in the way of what you want? (The Obstacle)
4) What changes in the emotional journey?

• How to integrate "left and right brain strategies" to maximize your connection to the jury and maximize your overall effectiveness in litigation

• Methods to effectively trim the fat from your openings and closings

• Techniques to weave the three universal laws of powerful storytelling – conflict, struggle, resolution – into your communications with the jury

• Skills, including "the crossroad," "the stretch," and non-verbal "spatial awareness" that will help you discover the client's complete story

I look forward to helping you own your power… inside and outside the courtroom stage!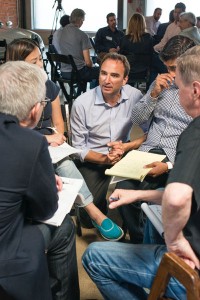 Approved for 6 hours of MCLE/CLE Credit
• Date: April 20, 2017
• Time: 9 a.m. – 4 p.m.
• Where: TBD - Seattle, WA
• Lodging: TBD
• Host: Jesse Wilson, MA – Communications and Peak Performance Expert
• Co - Host: Karl Malling, Esq.
• Cost: Early Bird - $399 (valid -> July 10, 2016) / Regular - $499


The Emotional Connection Pathway To The Winning Story ALWAYS begins with you!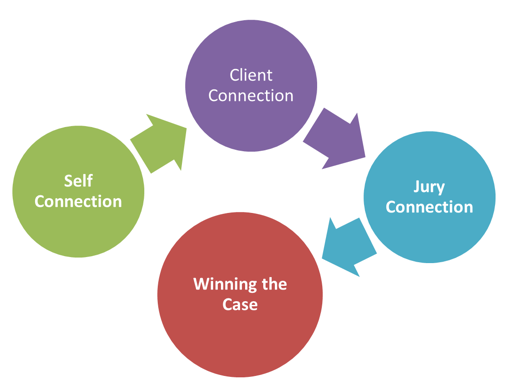 Jesse Wilson, MA
CEO and Founder of Lessons from the Stage
A graduate of The Juilliard School in Theater Arts, and 2-Time TEDx Speaker, I have worked as an actor and director for over 20 years. A number of years ago, I developed a Theater-Behind-Bars program for inmates called Crossroads. The program helped inmates make powerful changes in their lives. The experience resulted in the development of Lessons From the Stage, a company that helps lawyers, leaders, and the rest of the human race connect, communicate and lead with their greatest source of power and presence through the tools and strategies of the theater.
I look forward to sharing this powerful communications breakthrough experience with you!

"I had the opportunity to work with Jesse both at Trial Lawyers College and at Gerry Spence's law firm in Jackson, Wyoming. Using the tools of the theater, Jesse focuses on trial tactics in a way that focuses us to unfold within our own story and unfold within the case story. Because of his help, I was able to knock it out of the park with a $13 Million Dollar Verdict WIN! Jesse is an awesome person, a brilliant trial strategist and an amazing friend to everyone who he teaches."
--Shawn Patrick Smith, Trial Lawyer at THE LAW: Shawn Patrick Smith and Associates, P.C.

"Jesse was invaluable in helping my partner, the witnesses and I develop the skills necessary get ready for trial... and his work contributed greatly to our courtroom win!"
-- John D. Goldsmith, Trenam Kemker, Florida


"Jesse is doing something amazingly different. I believe all trial lawyers can benefit from 'changing things up' with his highly unique Lessons From The Stage program."
— Gary D. Fields, Esq. Fields Law; Fields ADR


"The Lessons From The Stage workshop felt timeless, which, for me, is the mark of an experience of a lifetime that supersedes all those confusing emotions and doubts I carry around from day to day, and tells me that I am right where I'm supposed to be, right now."
— Katherine Spicer, Colorado Springs Attorney


"Every once in a while a person comes along who can really help us discover ourselves. Jesse Wilson is one of those people. Watch him, listen, and learn."
— Robert F. Dicello, The DiCello Law Firm

"Jesse was invaluable in helping my partner, the witnesses and I develop the skills necessary get ready for trial… and I also believe that his work contributed greatly to our courtroom win!"
— John D. Goldsmith, Shareholder and Trial Lawyer, Trenam Kemker, Florida

"I am deeply humbled and grateful for Jesse's insight that he put into the story that I needed for my winning story. I was amazed at how his techniques helped sort out the threads of that story."
— John C. Buckley III, MA, JD Buckley Law


"The only thing that has the ring of truth is the truth. We know it when we see it. And when we don't see it, we know that, too. If we want to get to that magical spot for us, our witnesses and our clients, we have to remove the barriers we erect, the armor we wear and the masks we hide behind. If you want get to that spot and go on the journey that it demands, Jesse can be your guide."
-- Bob Pahlke, Nebraska Personal Injury Attorney, Robert Pahlke Law Group, NE


Approved for 6 hours of MCLE/CLE Credit!
Date:         April 20, 2017

Time:         9 a.m. – 4 p.m.

Where:      TBD - Seattle, WA

Lodging:    

Host:         Jesse Wilson, MA – Communications and Peak Performance Expert 

Co-Host:    Karl Malling, Esq. 

Cost:         Early Bird - $399 (valid -> July 10, 2016) / Regular - $499
LFTS Workshop w/ Karl Malling, Esq. - Seattle | MCLE