Description
The Talent Show is back! We are delighted to partner with Joe's Movement Emporium in Mt. Rainier, MD. This year's talent show is dedicated to Ann Little, an important peacemaker in our DC community. All proceeds from this event will support LFFP's Summer Peace Camps and the Ann Little Memorial Scholarship, which will provide scholarships to peace camp for kids who otherwise wouldn't be able to afford it. To learn more about Ann, please read our blog.
We will have a reception before the show, starting at 4pm. Your ticket includes food. Drinks are available to purchase.
You'll have the opportunity to enter for raffle prizes during the reception! We'll update our social media with some of the awesome items as we get them! Raffle tickets will be sold at the door.
The show will start at 5pm and feature all types of talent. Would you like to get up on stage? Please sign up at goo.gl/LTcero to share your talent with us!
Click the ticket link above to purchase your tickets in advance. They're only $10!
You can also opt into a donation for the sponsorship options below!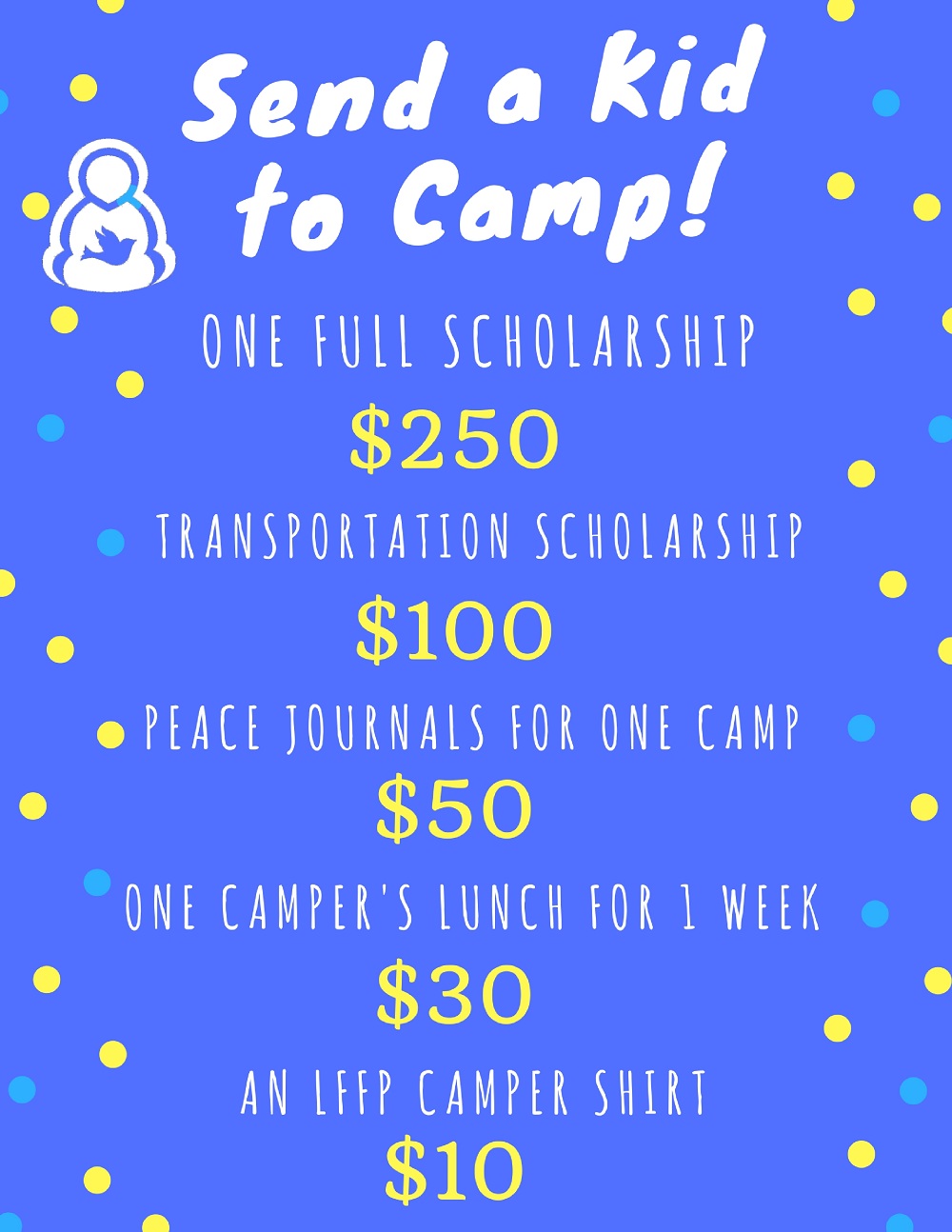 Questions? Please email our Special Projects Chair, Kristen at kristen@lffp.org
FAQs
What are my transportation/parking options for getting to and from the event?
Joe's Movement Emporium has parking available. When those spots are full, there is ample street parking. Please do not park on the sidewalks. Please do not park in the small lot across the street. The lot belongs to the business across the street, who may tow for unauthorized use of their lot.
Joe's is semi-accessible via metro. The closest stations are PG plaza, West Hyattsville, or Rhode Island Ave. There are buses from each station that will bring you within walking distance of Joe's.
I can't attend, but I would love to support the event. How can I do that?
We would love for you to co-sponsor this event with us. You can sponsor the space rental, food and drinks, and/or raffle items! To thank you for your generosity, we will happily share promotional materials for your group with our attendees. If you would like to be an event sponsor, please contact our Program Director, Shoa at s.phillpotts@lffp.org