Description
See Below For Full List of Beers and Food Vendors
Bring your taste buds to the Icehouse Amphitheater on October 15 to sample regional craft beers and grab a bite from local restaurants at the first Lexington Craft Beerfest! Featuring live entertainment by 20 Ride, the Zac Brown Tribute Band, the Lexington Craft Beerfest will have everything you need to savor your beer-tasting experience.
The Lexington Craft Beerfest will be located at the Icehouse Amphitheater (W. Main/S. Church St. Intersection). The location provides convenient access to I-20 and is just a half-mile walk to the nearest hotel, Comfort Suites.
Beers on Tap
Benford Brewing Company
Irish Honey (5.1%)
The Problem Solver (6.8%)
Southern Tater
Catawba Brewing Company
White Zombie (5.1%)
Brown Bear (5.2%)
Coast Brewing Company
Kolsch
Hop Art IPA
Conquest Brewing Company
Sacred Heart IPA (7.2%)
Artemis Blonde (4.2%)
Dead Eric Brewing Company
Dead Red Ale
Frothy Beard Brewing Company
Zingiber Pale Ale (5.5%)
Watermelon Wheat (5.5%)
Good Times Brewing
Savant
Unkel Dunkel
Blood Moon IPA

Goose Island Brewing Company
Oktoberfest (6.4%)
Sofie Belgian Farmhouse Ale (6.5%)
Granite Falls Brewing
Headstrong Hefeweizen (5%)
Zoo Hypothesis IPA
Hot Jalopy Strawberry Sour Ale (5.4%)
Highland Brewing Company
Highland IPA (7%)
Highland Mandarina (5%)
Legal Remedy Brewing
World Court White Chocolate Mocha (6%)
Double Indemnity Double IPA (8.1%)
Sequestered Blueberry Saison (5.25%)
Lo-Fi Brewing Company
Lo-Fi Mexican Lager
Lo-Fi IPA (6.9%)
Lo-Fi Blueberry Wheat (5.2%)
Queens Brewery
Session IPA
Raven Beer
Annabel Lee (4.5%)
Special Lager (5.25%)
Tell Tale Heart IPA (7.25%)
River Dog Brewing Company
IPA
Riverwalk Empire Pilsner
River Rat Brewery
Hazelnut Brown Ale
Broad River Red Ale
RJ Rockers Brewing
Palisade Pils (4.8%)
Son of a Peach (5.6%)
Shebeen Brewing
Black Hop IPA
Sierra Nevada Brewing Company
Oktoberfest
Otra Vez
Pale Ale
Southbound Brewing Company
Picture of Nectar (9.3%)
Shakedown Street (5.2%)
Sugar Creek Brewing
White Ale (4.9%)
Pale Ale (5.2%)
Sweetwater Brewing Company
Hash Session IPA (4.2%)
Hash Brown (6.2%)
Terrapin Brewing Company
Terrapin Anniversary Ale (7.5%)
Terrapin All American Pale Ale (6.5)
The Unknown Brewery
Pre Game Session Ale
Ginger Wheat
Thomas Creek Brewing Company
Trifecta IPA (6.9%)
Tres Gingos Happy Pale Ale
War Flag Brewery
American Pilsner
Westbrook Brewing Company
White Thai
IPA
10 Barrel Brewing
Joe IPA (6.9%)
Pray for Snow Winter Ale (7%)
Food On The Menu
DeLucca's Italian Grill
1720 Sunset Blvd., Suite C, West Columbia, SC
(803)926-5255
- Italian Meatballs with Pomodoro
- Herb Goat Cheese Stuffed Peppadews
- House Ground Beef Lasagna
- Marinated Tomato and Cucumber Salad
Old Mill Brew Pub
711 E. Main St., Lexington, SC
(803)785-2337
Shrimp & Grits
Beer Braised Brisket Slider
Buffalo Chicken Dip with Chips
Tin Lizzy's Cantina
700 Gervais St., Ste. C, Columbia, SC
(803)768-4562
Grilled Chicken Taco
Korean BBQ Taco
Chips and Salsa
Taco Combo (choice of tacos)
Seasoned Rice
Travinia Italian Kitchen
5074 Sunset Blvd., Lexington, SC
(803)957-2422
Italian Nachos
Gouda Mac & Cheese
The Wolf Pizza Company
(803)743-6179
- Menu TBA
Yummie Creations, Inc. Gourmet To-Go
109-L Old Chapin Rd., Lexington, SC
(803)359-4866
Chunky/Creamy Chicken Salad Slider
Pretzel Necklace
House Recipe Chex Mix
This event is sponsored by: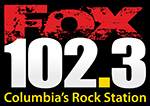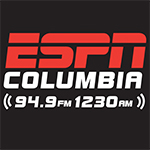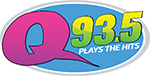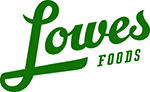 FAQs
Are there ID requirements or an age limit to enter the event?
All attendees must be 21 years of age or older. Each attendee must present a valid I.D. for entry to the festival.
Do I have to bring my printed ticket to the event?
Yes. When you receive your confirmation email, please print the attached ticket(s) and present them at the registration table for entry to the festival.
Will food and non-alcoholic drinks be available for purchase?
Yes.
Will there be an ATM on site?
No.
Can I purchase additional beer at the festival?
No, beer will not be for sale at the festival. 2-ounce beer samples are the only alcoholic beverages available.
Can I leave the festival and return later?
There is no re-entry once you have entered the site.
What is the refund policy?
As stated when purchased, tickets are non-refundable.
What if it rains?
There is no rain date for the Lexington Craft Beerfest. No refunds will be issued.
How can I find a brewery or beer?
You will be given a Beer Fest guide upon entering. It will provide you with a map and descriptions of each brewery and beer.
Will any of the beer run out?
Possibly. All beers are subject to availability and popularity, so we cannot guarantee that a beer will be available the entire session.
Do I need to buy beer tokens for tastings?
No. All beer tastings are included with your ticket.
Can I bring my kid?
No one under 21 will be allowed into the festival.
Can I bring my pet?
No.
What you can bring to the event:
-Personal cameras
-Your taste buds!
What you can't bring to the event:
-Weapons of any kind
-Illegal substances
-Framed or large backpacks
-No food or beverage of any kind
-Alcohol
-Glass containers of any kind
-Skateboards, scooters or personal motorized vehicles (except people with mobility limitations)
-Bicycles inside festival grounds *There will be bike parking outside the festival entrance
-Fireworks and explosives
-Instruments and laser pointers
-Picnic baskets
-Lawn furniture
-Tents
-Pets (except service dogs)
-Professional camera or video equipment
-No illegal vending is permitted - no unauthorized/unlicensed vendors allowed
-Coolers of any kind
Security/Safety
Our primary goal is to create a safe and secure environment for all festival attendees. To ensure this, there will be on-site security provided by local police. If you're experiencing any problems whatsoever, locate a festival staff member or police officer.
Responsible Drinking
With an emphasis on beer appreciation, the Lexington Craft Beerfest is a place to learn about craft beers. We do not promote over-consumption so please pace yourself. Anyone found to be excessively intoxicated will be removed from the premises. Remember: Quality, not Quantity!
Where can I contact the organizer with any questions?
The Greater Lexington Chamber and Visitors Center
(803)359-6113
sondra@lexingtonsc.org