Event Information
Refund Policy
Refunds up to 30 days before event
About this Event
L.E.X.I 2019 is a unique, interactive one-day conference exploring practical, evidence based approaches to creating change and improving literacy outcomes for children with dyslexia or other challenges that impact literacy acquisition.
The conference is aligned with the goal of the 2019 -22 Department of Education Literacy Framework for learners to have the skills and confidence in literacy to successfully participate in learning, life and work.
Catering included in full conference tickets.
Speakers
Professor Pamela Snow: Application of evidence in the oral language-to-literacy transition in the early years of school. Professor Pamela Snow is a registered psychologist, having qualified originally in speech pathology. Her research has been funded by nationally competitive schemes and spans various aspects of risk in childhood and adolescence, including the application of evidence in the oral language-to-literacy transition in the early years of school. Pamela has experience in postgraduate teacher education and has research links with the education, welfare and justice sectors. She has over 130 publications, comprising refereed papers, book chapters, monographs and research reports, and her research has been published in a wide range of international journals.
Lyn Stone: Read, Spell, Write: Nine high-impact techniques for better literacy
Lyn Stone is a consultant and author who uses research, evidence and linguistics to produce programs, methods and texts for students, teachers and educators worldwide. Her publications include Spelling for Life, Language and for Life and Reading for Life. Lyn gained her linguistics degree at University College London and worked in a variety of speech and language settings in Australia beginning in 1994. Lyn has been in private practice since 1998 and continues to train and mentor teachers whilst developing her linguistics-led learning programmes.
Dr Sandra Marshall: Dr Sandra Marshall BMBS FRACGP Dip Child Health is a General Practitioner in South Australia. She is passionate about preventative healthcare, particularly in children, and she sees the failure and underachievement of students with dyslexia at school as both a human rights and a public health issue. Sanda is founding Chair of the Code REaD Dyslexia Network and a passionate advocate.
Deirdre Arendt and Deborah Button: Deirdre Arendt, Principal and Deb Button, Advanced Skills Teacher at Rosetta Primary School will explore the experience and progress Rosetta has made in improving literacy outcomes for students through the introduction of innovative and collaborative approaches to literacy education.
Dr Christopher Edwards: Dr Christopher Edwards studied medicine at the University of Tasmania, graduating in 1975. He then went on to train as a Plastic and Reconstructive surgeon in Hobart, Sydney and Scotland. He practiced in Hobart for 29 years until his retirement to full time sculpture in June 2015. He is a self-taught sculptor who has always had an interest in design aesthetics and has taken on woodwork, metalwork, painting and sculpture. In an opening address Dr Edwards will share his personal insights into living with dyslexia.
Lisa Ford: With over 16 years experience working with children, adolescents, parents and educators, Clinical Psychologist Lisa Ford offers practical strategies for creating long lasting change and the underlying skills our children need to thrive, including developing resilience to move through struggles and navigate future challenges.
Rosalie Martin: Speech pathologist Rosalie Martin, is the founder of Chatter Matters and was awarded Tasmanian Australian of the Year for 2017 for her work in helping prisoners crack the code of reading. Her 33 years of experience as a speech pathologist has included one-to-one intervention, establishment of school-based programs, liaison with health and education practitioners, and design of therapeutic responses which combine evidenced interventions and individual nuance. Rosie's recent Colleagues @ the Heart of Literacy initiative explore the potential for language and literacy advancement through collaboration between educators and speech pathologists.
FREE Parent / Carer 2 Hour Workshop
Alongside the full day conference, Square Pegs is pleased to offer a free 2-hour workshop for parents/carers featuring some of our amazing speakers - covering resilience, advocacy and more. 1.30pm - 3.45pm. Afternoon tea included.
Not a member? Join now online...https://www.squarepegstas.org/shop
#100PercentLiteracy
Square Pegs Dyslexia Support and Advocacy Inc is a registered charitable association with the mission of improving understanding and action for children with dyslexia and related learning differences in Tasmania.
"Dyselxia gives people distinctive ways of thinking about the world…."Professor Rufus Black, Vice-Chancellor, University of Tasmania and Square Pegs Patron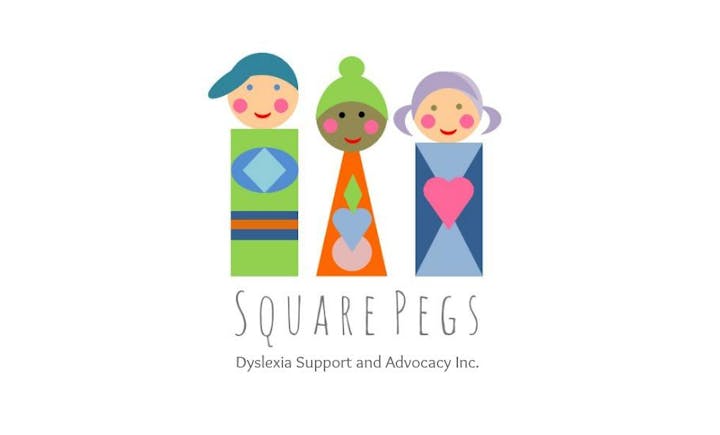 Date and Time
Refund Policy
Refunds up to 30 days before event