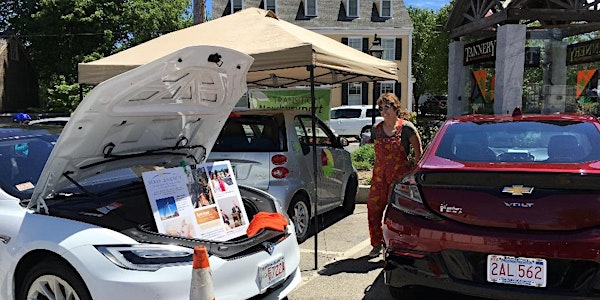 Lex Drive Electric: Check out electric cars with your neighbors!
Location
Lexington Depot
13 Depot Square
Lexington, MA 02420
Description
Rain or shine!!
Lex Drive Electric kicks off with an EV Showcase at the Depot on November 19th!
Free & open to the public - stop by anytime! It's OK if you didn't RSVP, just show up!
Neighbors showcasing their cars, experts on-site, & free test drives from 12-2pm!
Short, indoor, informative presentations about electric cars at 12 & 1:30pm!
Lex Drive Electric is a collaboration between Sustainable Lexington and Mass Energy Consumers Alliance that aims to show how practical, affordable, environmentally friendly, and awesome EVs are.
Through this program, Lexingtonians will have opportunities to see EVs in action, test drive, get the facts, and interact with neighbors who own EVs. And of course, everyone interested to buy or lease their own EV will have access to the deep discounts and seamless referrals to reputable EV dealers through Drive Green with Mass Energy. We've done the negotiating for you!
On Nov 19th, come meet Lexington electric vehicle (EV) drivers, check out their cars, and hear a presentation from Mass Energy's Executive Director Larry Chretien on the benefits of going electric. Stop by anytime. Presentations are at noon and 1:30pm.
Let us know if you're coming, and spread the word to your friends!
If you're ready to learn more and buy or lease an EV at a discount NOW, check out Drive Green with Mass Energy at www.massenergy.org/drivegreen.