***Special Engagement***
Show will start at 8:00pm. Doors open at 6:30pm for seating in the theater. The seating is theater style with no tables inside the venue (chart below). Cocktail service will be available before the show and during intermission. If you want to eat dinner at Teatro Ristorante in our lobby please make reservations seperatly for dinner prior to entering the theater.
The king of the rant, Lewis Black, is headed to Bonita Springs, Florida for
LEWIS BLACK – THE RANT, WHITE & BLUE TOUR
Using his trademark style of comedic yelling and animated finger-pointing, his comedic talent insinuates unstoppable laughter around the globe.
With topics including social media, politics, and any other events that expose the absurdity he sees in the world, the critically-acclaimed stand-up, actor and author will skewer anything that gets under his skin.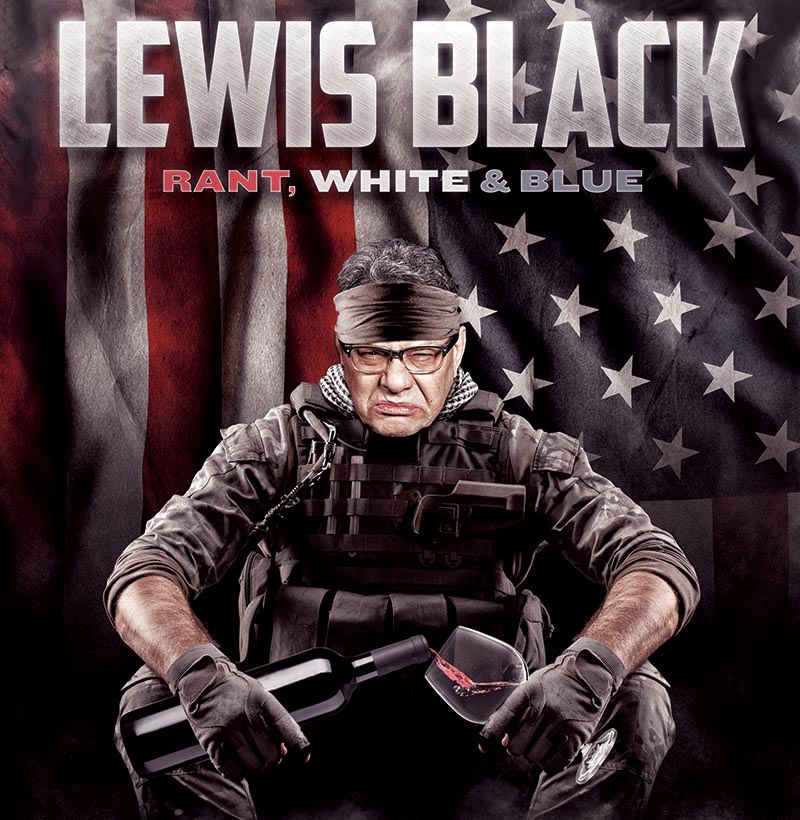 Venue Seating Map