Description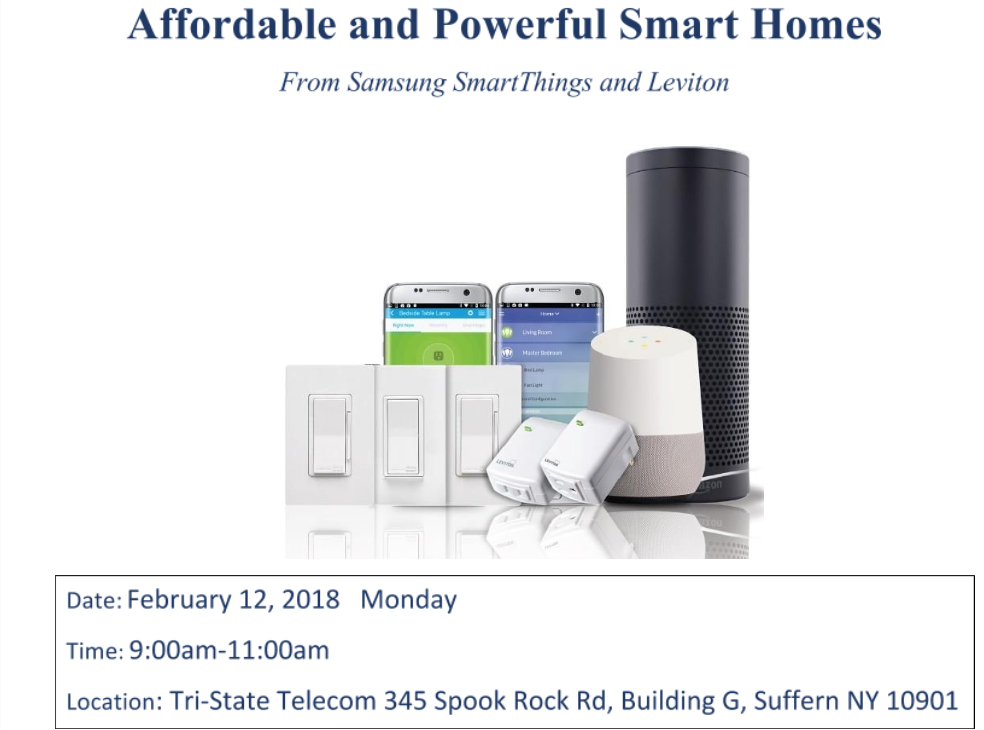 ---
COME JOIN US AND LEARN
Leviton highlights the Samsung SmartThings and Leviton home automation bundle!

The

unique kit comes complete with a Samsung SmartThings hub, a Leviton VRMX1 Z-Wave Dimmer, and a Leviton VRS15 Z-

Wave Switch.

Learn why attaching Leviton's Vizia RF + and Lumina RF load controls, lighting controls, and thermostats are so popular and easy to integrate in residences!
Provide your customers with an affordable home automation option from Samsung SmartThings and Leviton, with integration options from various manufacturers to expand the system at any time.