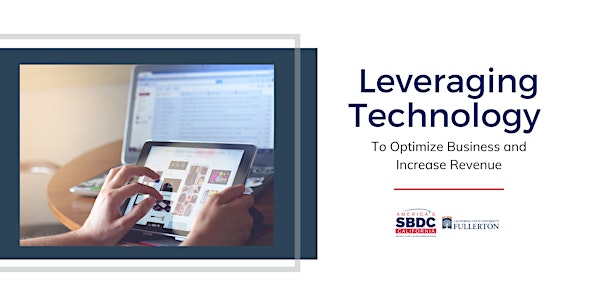 Leveraging Technology to Optimize Business and Increase Revenue
Join us July 07, 2022 for this online webinar!
About this event
In today's marketplace Technology impacts almost every aspect of your business. From inventory to your POS, from your website to using marketing to drive traffic to that site or into your store.
Join us for this intensive session where we will delve into leveraging technology to optimize your business and its processes and unify your brand and messaging to create relationships with your customers that drive lifetime value.
Areas of concentration:
- Branding and messaging
- Omni-channel marketing
- Unifying POS and eCommerce
- Service, inventory, fulfillment
- Creating a hybrid customer journey