Location
PARISOMA
169 11th St
San Francisco, CA 94103
Description
Join Box.org, Kiva, CALSO, Epic Foundation and SFTech4Good at Parisoma for the first in a series of social impact panel discussions!
From startups to corporations, the tech sector has a great opportunity to make more of a social impact. In this panel discussion with social innovators, social entrepreneurship leaders, and corporate social impact managers, we'll discuss:
How to get started in creating social impact where you work

Ways that leading companies are giving back

Success stories in tech-based social entrepreneurship
Agenda:
6:00 - 6:30pm Doors Open
6:30 - 7:30pm Panel
7:30 - 8:00pm Networking
8:00 - 8:30pm Close
Speakers: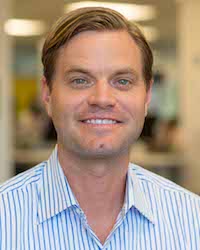 Bryan Breckenridge, Executive Director at Box.org
Bryan Breckenridge is Executive Director of Box.org, Box's philanthropic social enterprise which serves over 6000 nonprofits today. In his role, Bryan leads the company's efforts to enable nonprofits and members of the Box community to innovate and fulfill their missions. Prior to Box, Bryan founded the nonprofit-facing pillar of LinkedIn for Good supporting nonprofits' successful use of LinkedIn. Previously, Bryan was Director of Nonprofits and Education at the salesforce.org which leverages salesforce.com's people, technology and resources to improve communities. Bryan serves on two nonprofit boards serving youth and families near San Francisco and is a member of the Clinton Global Initiative Advisory Council. Bryan received a Bachelor's degree as class valedictorian in Journalism at the University of Kansas.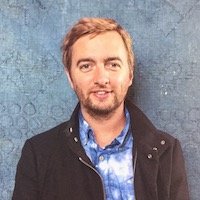 Jonny Price, Senior Director at Kiva U.S.
Jonny started his career in strategy consulting at Oliver Wyman, so he LOVES Microsoft PowerPoint. In 2011, he joined Kiva to launch the "Kiva Zip" pilot program, which directly crowdfunds 0% interest microloans to entrepreneurs throughout the United States. Kiva Zip (now successfully integrated into the main Kiva website, and rebranded as "Kiva U.S.") has now passed 3,000 microloans disbursed and $20 million in capital deployed, crowdfunded by over 100,000 individual lenders from around the world. Two thirds of those 3,000 loans have been to entrepreneurs of color, and over half have been to women. The vision of Kiva U.S. is to reimagine a more equitable financial system based on human relationships. Jonny has a degree in History from the University of Cambridge, and is married to Ali, who he met while volunteering at Kiva!
Sarah Burgaud, Chief Operation Officer at CALSO
In 2014, Sarah moved to San Francisco Bay Area to launch CALSO Community, Inc. with Nicolas Hazard, a French serial entrepreneur. As Chief Operating Officer, Sarah leads the development of CALSO's programs in the U.S. Prior to her work with CALSO, Sarah worked at Le Comptoir de l'Innovation, a social enterprise supporting the new generation of entrepreneurs through impact investing and accelerator programs. She was an investment officer and then moved to an international business development position, developing projects in North Africa, North America and India. Prior to her work in the social entrepreneurship sector, Sarah worked as a Microfinance Investment Officer in France and as an Export and Project Finance Analyst in India for BNP Paribas Group. She holds a Bachelor's degree in Politics, Economics and Social Sciences and a Master's degree in Finance and Strategic Management from Sciences Po Paris (Institut d'Etudes Politiques de Paris)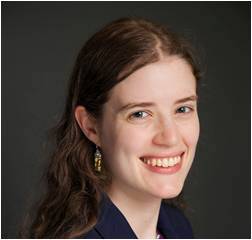 Moderator:
Katharine Bierce, Event Producer, SFTech4Good
Founded in 2006, the 4,600-member SFTech4Good Meetup gathers people in tech and nonprofits in San Francisco to explore how tech and people in tech can use their skills for social impact - and how social good organizations can more effectively use tech. Katharine has been producing events with SFTech4Good since 2014. In addition to her work in technology marketing, she has experience in business-driven social innovation, including fields such as social intrapreneurship, social entrepreneurship, impact investing, CSR, and corporate innovation. In 2012, she was a Finalist for the Net Impact "Impact at Work" award for her "intrapreneurship" in creating and scaling an employee volunteering group on 3 continents. Katharine graduated Phi Beta Kappa from the University of Chicago with a degree in Psychology.
Partners: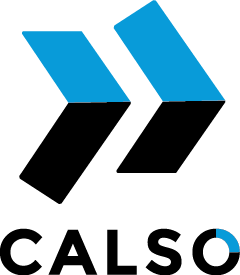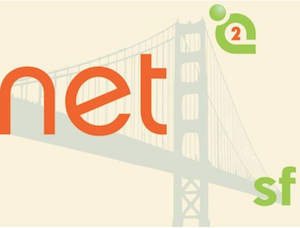 Sponsors: