Description
Raising capital for your startup is a full-time job. Finding investors willing to fuel your idea is hard work and for some ideas, impossible. It doesn't mean your idea can't be successful and thankfully there are some new ways to generate capital through crowdfunding!
In this workshop, we'll explore both equity and rewards-based crowdfunding, help you determine if either of these is the right choice for your company and provide you with expert advice on launching a successful campaign, complete with case studies of actual campaigns..
With Special Guest, Manny Fernandez, cofounder and CEO of DreamFunded, on How to Raise Money with Equity Crowdfunding.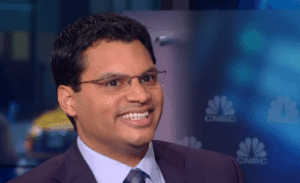 Featuring Michael Zeligs, founder of StartMotionMEDIA, who has helped entrepreneurs raise over $13 million through rewards-based crowdfunding campaigns.

Presenters:
Manny Fernandez, cofounder and CEO, DreamFunded
Gary Simon, Chairman, CleanStart
Michael Zeligs, founder, StartMotionMEDIA
Christopher Russell, Partner, Stoel Rives, LLP
Thank You to our Venue Sponsor!

Presenter Bios
Manny Fernandez, cofounder and CEO, DreamFunded
Manny Fernandez is a Stanford University educated angel investor, serial entrepreneur, and bestselling author featured on CNBC's Make Me A Millionaire Inventor's premiere episode on Thursday, Oct 6th. He has been successful investing in his own ideas as well as taking companies from startup to exit. Fernandez was named by Inc. Magazine as one of 33 entrepreneurs to watch in 2016. In 2013, Fernandez founded SF Angels Group and has been an angel investor with TiE Angels since 2012. In 2014, he was named SF Angel Investor of the Year and received the Equity Crowdfunding Leadership Award. In 2016, Menlo College Named Fernandez Silicon Valley Equity CrowdFunding Pioneer. Fernandez recently became a #1 bestselling author with his new book, How to Make Money Investing in Pre-IPO Stocks, which is available on Amazon. He is also the #14 Angel Investor to Follow on Twitter and has the #1 most viewed equity crowdfunding video on YouTube. He has been featured on mainstream media including CNBC Squawk Box, NBC, CNN Latino, Forbes, Inc. Magazine, Fox News and more. Fernandez's energetic and inspiring presence has lead to him being a frequent judge, speaker, and panelist for Silicon Valley corporations, startup demo days and universities. He has been a featured guest speaker for events at Stanford University, UC Berkeley, Harvard University, Angel Capital Association Summit (ACA), University of San Francisco (USF), Pepperdine University, Draper University, Plug and Play, Yahoo!, USAWeek in Europe, Qianhai Equity Exchange in China, Intel, California Hispanic Chamber of Commerce's (CHCC) SharkTank, Startup Grind, AngelHack Global Demo, Shanghai Slush, Finland Slush, Startup Weekend, SXSW and many more. All of Fernandez's experience in the investment landscape has culminated, under his leadership, in the first Silicon Valley/San Francisco based FINRA and SEC-registered funding portal DreamFunded.com.
Gary Simon, Chairman, CleanStart
Gary Simon is a veteran energy industry executive with 45 years experience in oil and gas and utilities. Gary is the President of Sigma Energy Group, a clean technology investment and advisory firm. He serves on the Boards of Capstone Turbine, SmartPower and Rentricity He is the Chairman of the Board for CleanStart. He has a broad-ranging career in both Fortune 500 companies and in small start-up businesses, in consulting to major energy companies worldwide, and in government service.
Michael Zeligs, founder, StartMotionMEDIA
Michael Zeligs (BA Stanford University) is the founder, chief strategist and video production lead at StartMotionMEDIA, a crowdfunding services company. StartMotionMEDIA supports entrepreneurs to position themselves and launch their projects to eager audiences via crowdfunding, using verified approaches of video creation, content development, and peer-to-peer launch systems. Since 2009, they have helped raise over $13 million dollars through rewards-based crowdfunding, many times allowing projects to raise over 100% of their initial goal within the first 48 hours. Michael now presents to entrepreneurs and product developers on the keys of crowdfunding audience retention, as well as his design and pre-launch marketing strategies that help ensure success during the pre-launch of any soon-to-be crowdfunding project.

Christopher Russell, Partner, Stoel Rives, LLP
Chris Russell is a Partner with Stoel Rives LLP. Chris actively aids many emerging growth companies to achieve their financial and corporate objectives. Many of these businesses are focused on renewable energy, life science, software, hardware, agricultural technologies and clean technologies, but Chris has experience working with an array of companies in various industries on corporate and financial matters. With a broad transactional and corporate governance experience, Chris guides entrepreneurs and business leaders on corporate issues related to all aspects of its business and their fiduciary duties in significant transactions. Chris brings substantial experience to key transactions affecting a company's growth, including debt and equity financings, joint ventures, corporate restructurings, licensing transactions and mergers and acquisitions. Clients rely upon Chris' insights on both legal and business matters in such transactions.