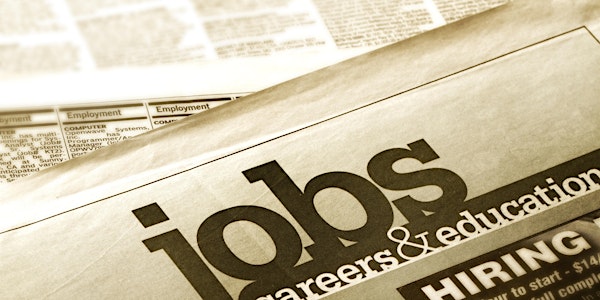 "Leverage your Recruiter to get the Job you want" - Panel discussion with recruiters from Lyft, Facebook, KIXEYE & Russell Tobin
When and where
Location
Devbootcamp 633 Folsom Street San Francisco, CA 94107
Description
"Leverage your Recruiter to Get the Job you want" - Panel discussion with recruiters from Facebook, Lyft, KIXEYE and Russell Tobin
Come network with recruiters and clients from the staffing agency Russell Tobin and join us for an exciting panel discussion on How to Leverage your Recruiter to get the Job you want
Do you often feel confused about what recruiters do in the job process?
Want to know how to maximize your job opportunities and stay top-of-mind in the eyes of your recruiter?
At the event, "Leverage your Recruiter to Get the Job you Want!" we will discuss the do's and don'ts to follow when working with agency and in-house recruiters. Through a panel discussion with the Head of Sales from Lyft, the Director of Recruiting from KIXEYE, and a successfully placed Candidate at Facebook, you will get insight into why hiring managers use recruiters, the difference between agency vs. in-house, and best practices around working with your recruiter to get the job you want!
Russell Tobin is one of the nation's leading minority-owned recruitment and staffing advisory firms comprised of specialized recruitment practices across a variety of skillsets and industries. Having a depth and breadth of industry expertise, our subject matter experts are able to provide tailored and swift solutions to fulfill client hiring needs.
The presentation will include
1. Introduction to Russell Tobin & Associates and our practices in the Bay Area.
2. Panel Discussion answering all of your questions about the recruitment process, the candidate experience and how we work with our clients.
3. Q& A for the Panel
4. Q&A From the Audience.
Their recruiting team will be around before and after the presentation to answer questions and share job openings, so bring your resumes.
Panelists
Dallas Hogensen, Head of Sales @ Lyft
Lee Casey Manning, Jr., Director of Recruiting @ KIXEYE

Alison Mackay, Infrastructure Recruiting @ Facebook
Collette Meyers, Manager @ Russell Tobin & Associates
Moderator: Rachel Gutson, Senior Recruiter, West Coast Sales @ Russell Tobin
The event is open to both women and men of all professional backgrounds
Light Refreshments will be served.
Why attend our Job Club?
Grow your network
Meet new people and build relationships that could lead to employment. Share experiences, advice, support and feedback with other job seekers. Identify, generate and act on job opportunities.
Develop job search skills
Attend workshops to learn how to write a resume, conduct an effective job search, market yourself, interview well, manage your time, and more.
Connect with your community
Share your job search skills and contribute to a worthwhile cause while demonstrating your abilities to new people.
Join The Job Club Meetup Facebook Page for updates on this event
Join our Careers Facebook Page for job openings, career advice and events
If you are a jobseeker and would like us to share your information with our recruiter partners, please complete this form