With the world slowly restarting, now is a great time to position yourself for new opportunities using your personal branding.
About this event
Two components make your branding strong: image and style. Whether you're looking to gain new promotions, acquire new clientele or switch industries, your image and style can help position you to take full advantage of what's on the horizon. After all, what you do has immense value. Enhancing your image and style will boost your confidence, showcase that value, and eventually open doors.
In this energizing and interactive workshop for ambitious go-getters, image consultant Latrice Cole will share:
How image and style strengthens your personal brand to stand out over the competition
How to strategically leverage your style to gain visibility and open doors to advancement
Image strategies to command presence in-person and virtually
In the end, you'll walk away with strategies to enhance your image and style.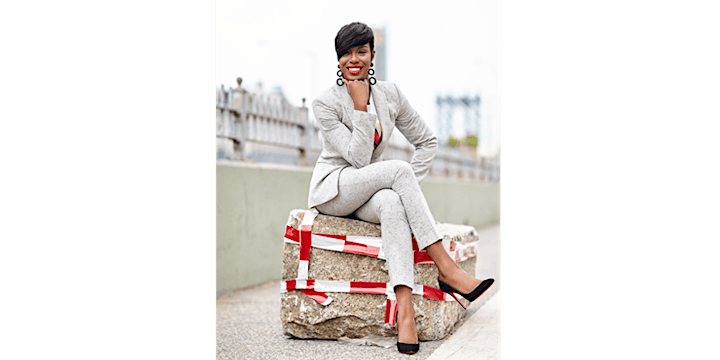 About Our Speaker
Latrice Cole is a certified image consultant and owner of Latrice Monique Consulting. Women hire her to ensure that the brilliance inside of them is powerfully reflected externally, through their personal style, demeanor, and overall presence.
Using her experience working as a senior human resources professional and her love for style, she turns getting dressed into a strategy. She currently serves on the board of the NYC Tri-State Chapter of the Association of Image Consultants International.
Latrice enhances wardrobes for everyone from musicians and real estate agents to executives and six-figure entrepreneurs. Enabling them to be more confident, authentic, trustworthy, and impactful. Her approach saves clients, time and money while positioning them to achieve greater levels of success.
Find Latrice on Instagram, Facebook, and LinkedIn.
Latrice Monique Consulting teaches entrepreneurs and corporate professionals how to use image and style strategies to be more authentic, show their value, and attract the right visibility they need to grow professionally and personally.
This event is being offered free of charge, but we welcome you to make an optional donation ($5-20) to keep LMHQ's programming going strong.
Organizer of Leverage Your Personal Style for Visibility & Advancement
Events are one of the cornerstones of LMHQ, helping us build a thriving community of some of the sharpest professionals in the City. Join us at one of our programs to learn new skills and develop relationships with peers and experts alike.
Events range from technical workshops to our popular monthly Women's Breakfast, to inspiring evening events with prominent speakers in a variety of industries including media, fintech, advertising, education, publishing, and technology.