Leverage Series w/ Seth Campbell:Career Visioning, 30/60/90, Success Throug...
Description
3/27 - Day 1 Career Visioning, 8:30-5pm
3/28 - Day 2 Career Visioning, 8:30 -12:30pm
3/29 - Day 3 30/60/90 & Success Through Others, 8:30-5pm
---
Career Visioning, 30/60/90 & Success Through Others
Great businesses succeed in direct proportion to the talent they bring on board. Career Visioning and the KPA provide proven systems to ensure that the best and the brightest – the talent most likely to succeed in the role – join your team or Market Center and take your business to the next level.
Your success will not be measured by how much you get done; it will be measured by how much you get done through other people. Career Visioning is the first in a series of leadership training courses designed to empower you to find, train and lead your future talent. The 30/60/90 course focuses on getting your new team member into their 20% within their first 90 days and Success Through Others will help you create an environment that will allow your top talent to fulfill their vision as a byproduct of hitting their goals and moving towards your organizations' larger vision!
Objectives:
Learn to verify Job Fit and Personal Reports for hiring and recruiting.
Master a comprehensive interview process that reduces the guesswork and enables you to thoroughly understand and build relationships with potential talent.
Set your new business relationships up for success with expectations that empower.
Build a strong 30/60/90 plan.
Set your new hires up for success.
Create opportunities for your top 20% that will allow them to fulfill their visions.
Audience:
Anyone wanting to build a successful business through other people. The systems and tools in this course are applicable to any hire or recruit.
Your Instructor: SETH CAMPBELL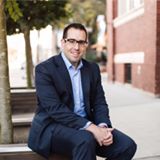 Equipped with a massive vision, passion for leadership and growing others, and unwavering faith, Seth Campbell is pioneering real estate industry's evolution.
Less than a decade ago, and after a successful career as a regional executive for the McDonald's Corporation, Seth came into real estate as a licensed agent with a sole purpose of building a business using proven models, systems, and tools. Within 3 years, Seth Campbell Realty Group was a self-sustaining sales team with over 200 annual transactions.
Seth's results within the real estate sales arena combined with his outspoken leadership within the real estate community earned him the opportunity to become the Regional Director for KWRI in Maryland/DC in 2012. In just four years under Seth's leadership, the region grew by over 150% in number of associates, by over 600% in owner profit, and by over 500% in profit share.
Underneath these amazing accomplishments, Seth, who is a real estate agent at heart, has a strong desire to create generational wealth for real estate professionals all over the country. In 2013, he started the Five Doors Network - currently the largest real estate sales expansion team that currently has over 40 associates in eight locations all over the United states.
In 2014, Seth became the Operating Partner of Keller Williams Legacy in Pikesville, MD. Under his leadership and equipped with the mission of transforming lives through real estate, Legacy grew to over 250 associates in 18 months to become the fastest growing Market Center in the region and in the top three in the world. In 2015, Seth founded Campbell Capital that focuses on providing financing for medium sized real estate projects and technology businesses.
Seth is one of the most sought out instructors on team building, leadership, and wealth creation in the world. He is a member of the coveted Keller Williams Master Faculty, a certified Career Visioning and QL instructor, and a MAPS Coach.
Originally from Florida, he now resides with his wife and three children in Carroll County, Maryland.
TERMS AND CONDITIONS:
NO Soliciting
Full priced registrations cancelled before ten (10) days of the event are refundable, less a $35 cancellation fee plus the cost of materials if they can not be re-sold.
Registrations are transferable to another attendee. Contact the event organizer.
Registrants who do not attend, "No-shows", will not receive a refund.
All refunds and cancellations must be requested in writing to the event organizer.
The registration fee includes instruction and materials.
Event speakers and session schedules are subject to change.
Terms and conditions are subject to change at any time.