Description
We get it. Being your own boss is hard. Everywhere you turn you're being told to build a website, make a logo, optimize your SEO, develop an app, create a chatbot, write a press release - the list goes on and on.
Wouldn't it be nice if there was a way to know what you really need and why?
Welcome to Fiverr's 'Leveling Up' workshop series. Here you'll learn about the skills that matter most from entrepreneurs just like you. You have the questions, and we've got the answers.
Join us from 6:00 PM to 8:00 PM on August 20th at Total Wine & More in Aventura to hear from Public Speaker, Executive Producer, and Media & Publicity Expert, Silva Harapetian, about how you can utilize video to position yourself as an authority in your field. If you want to attract more clients and grow your business, you must set yourself apart from your competition. Learn how you can use video to make an impression, carve out your position in the marketplace, educate, and inspire your potential clients to take action!
About the Speaker: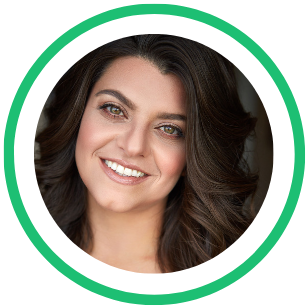 Silva Harapetian is committed to helping entrepreneurs amplify their impact in the world. She teaches people how to be storytellers and how to use their voice to broadcast their stories, live a purposeful life and become a powerful influence in business. Silva offers online courses, live workshops, and one-on-one training.
"The imperfections in my life have given me the gift to see other people's unique stories; their EPIC failures and breakthroughs. It's what makes me the EXPERT in crafting a message that creates a long-term memorable brand that is relevant and brings value to the people who want what you have.
I know you may think you are facing some challenges and that you are not ready to share your story with the world yet. But, I'm living proof that our obstacles and failures do not define us. Facing adversity and rising above it, are the stories of legends. It is up to us to share with the world how our unique journeys have made us who we are and at times even contribute to our success.
The world needs to hear about your journey and experiences. Your story matters, because real, authentic stories make an impact in the world. Your power lies in your ability to simply BE YOU. Your power lies in your ability to tell your story: You are one story away from changing your life and impacting someone else's life."