Description
We get it. Being your own boss is hard. Everywhere you turn you're being told to build a website, make a logo, optimize your SEO, develop an app, create a chatbot, write a press release - the list goes on and on.
Wouldn't it be nice if there was a way to know what you really need and why?
Welcome to Fiverr's 'Leveling Up' workshop series. Here you'll learn about the skills that matter most from entrepreneurs just like you. You have the questions, and we've got the answers.
Join Mimi Boyer on August 29th at 6:30pm to learn to take your unique story and share it with the world to promote your brand
Once you get comfortable telling your own unique story, you unlock a whole new level of brand awareness and recognition and people become raving fans for whatever you do.
About the Speaker: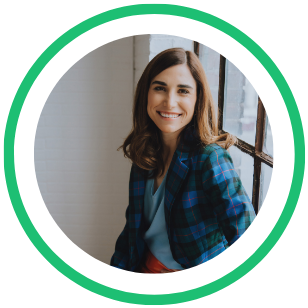 I'm Mimi Boyer, founder and coach at Happy on Mondays. I'm a business coach and all the energy you need to detox from the corporate Kool-Aid and start enjoying your Mondays again. After spending 6 years in corporate, I had a major "ahah moment" and realized I had been settling for good, when I was in fact meant for GREATNESS! I decided to turn my life upside down and dedicate my life and business to helping people find their true self, shine authentically online and start their own coaching business.
Follow her on...
LinkedIn: @mimi.boyer https://www.linkedin.com/in/mimiboyer/
Instagram: @mimi.boyer https://www.instagram.com/mimi.boyer/
Website: happyonmondays.com