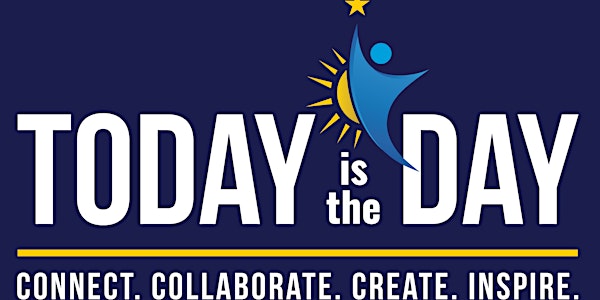 Leveling Up Communication & Connections Interactive Webinar
Learn tips on how to level up your communication style, creatively find ways to make new connections, and strengthen existing relationships.
About this event
In-person, hybrid, and virtual meetings are the ways in which we are all connecting in the business world now. As the times continue to change and evolve, the ways in which we continue to present ourselves with new and existing contacts needs to evolve as well.
By focusing on how to differentiate ourselves just by using our own authenticity helps us to level-up our connections. However, in business many times due to lack of time and our overall end goal we focus on what we need to accomplish so we can reach our goal quickly. Listening and asking the right questions is a skill, and one that when learned deepens our conversations and business relationships.
Are you deepening your existing business connections? Are you finding creative ways to connect with those you know can help you along your career path? Are you asking the right questions? Lastly, are you a good listener?
This event is for anyone at any level within both not-for-profit and for-profit organizations.
During this interactive meeting we will discuss:
How to differentiate yourself amongst a crowded workspace
Following up in a way that comes from your curiosity, as opposed to the what's in it for me because I have to reach my goals mindset
How to go about getting a better email open rate
How to creatively find ways to meet those on your top 50 list
Up leveling your networking experiences
Connecting why you are in your current role with working towards and meeting your overall goal
Transforming the no's and reinventing opportunities
About the Presenter: Jodi H. Grinwald, CPC, ELI-MP
Jodi has 18 years of leadership experience in the not-for-profit sector and serves as the CEO & Co-founder of the Zzak G. Applaud Our Kids Foundation. Early in her career she worked in the for-profit sector in a sales and marketing role in the fashion industry. Jodi is the Founder of Today is the Day LLC which includes hosting the Today is the Day Changemakers Podcast, interviewing changemakers and leaders from around the globe. The Today is the Day Changemakers Podcast has been downloaded in 38 countries and 472 cities around the world. In March 2022, Jodi launched the first annual Today is the Day Changemakers International Forum. Speakers included CEO's, TEDx speakers, CNN Heroes, authors, former FBI Agent, NFL & NBA Executive, Executive Producer of a popular TV show, leaders, inspirers and those who are disrupting the status quo in the best way possible. The event brought together attendees from 6 different countries. In late summer/early Fall Jodi will be launching the Today is the Day Changemakers Connective. Jodi is a Certified Professional Coach, consults with both not-for-profit and for-profit organizations, and is a sought- after presenter and speaker.
Registration Fee: $20.00
A Zoom Link for the event will be sent five days before the event. A reminder will be sent the day before.
We look forward to connecting with you and helping you to level up your communication and connections!