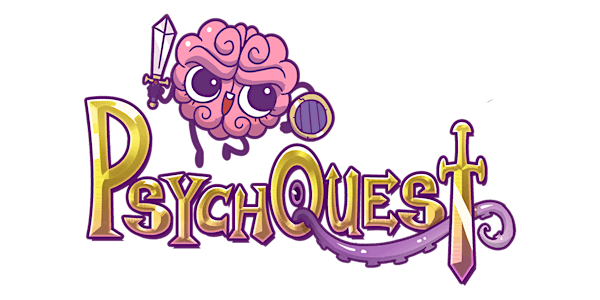 Level Up Your Child's Social and Emotional Skills With Tabletop RPGs!
Level up your child's social and emotional skills with tabletop gaming guided by a licensed clinical psychologist!
When and where
Date and time
Saturday, April 1 · 1 - 3pm +08
Location
Bloom Child Psychology Concorde Shopping Centre 317 Outram Rd, #02-56 Singapore, SG 169075 Singapore
About this event
Who Is This Event For?
Kids aged 9-12.
Kids who require a safe, fun space to develop their social skills.
Kids interested in fantasy, imagination and creative type activities.
No prior knowledge of tabletop RPGs required!
Why PsychQuest?
We believe that every child deserves to have the opportunity to express themselves, connect with others and engage with the world on their terms. As the pandemic eases and we begin to open up, it's become more and more essential for children who have missed out on opportunities to meet their friends to hone and develop the important social and emotional skills needed to excel at school, life and relationships.  
PsychQuest gives your child an edge by leveraging the power of tabletop role-playing games such as Dungeons and Dragons to level up your child's essential social skills in a fun, exciting and low stakes environment.
At this event, our team will guide your child through an epic adventure using just a few props and their imaginations. In it, they'll be faced with multiple situations that require them to develop their social skills in a fun, low-stakes and adult-supervised environment.
Our stories, scenarios and curriculum have been lovingly curated by our resident licensed clinical psychologist, Sylvie, and ensures that your child's social skills will be effectively targeted and worked upon.
Do note that this is only a demo session for what we do at PsychQuest. If you're interested in continuing with your child's epic adventure, do hang around to discuss how you can engage PsychQuest to supercharge your child's ability to excel socially. More information about our curriculum and pricing will be available on site.
For more info, come check out the PsychQuest website!
PsychQuest helps your child:
​Expand their social circle and make awesome new friends 
Express themselves through imagination and creativity
Socialise with other children who understand them and how they see the world
Develop important social skills within small, safe groups like:
Confidence and self-esteem
Effective communication skills such as persuasion and negotiation
Taking turns
Working in a team
Creative problem-solving 
Emotional regulation
Understanding and appreciating non-verbal expressions like body language and tone
After signing up, we'll send over an onboarding email to get a clearer idea of your goals, as well as a Hero's Manual, which will help get you up to speed on how to play!
Getting Prepped: On the day, we'll do a quick introduction, check-in and lay down some ground rules and etiquette for the game ahead.
Adventure Time: Using the power of imagination, props and visuals, we'll guide your child through a grand quest with plenty of opportunities designed to develop their social skills.
After-Adventure Review: Finally, we'll recall some of our favorite parts and skills learned, discuss some things we'd like to improve on and end off with a super quick feedback survey.

Sylvie (Clinical psychologist, PsychQuest guide )
Master of Clinical Psychology (National University of Singapore, Singapore)
Masters of Science (Psychology) (University of St. Andrews, UK)
Singapore Registered Psychologist, Member of Singapore Psychological Society
Certified Tabletop Roleplaying Game Therapist (Geek Therapeutics, US)
Harold (Gamemaster, Videogame Artist, Nerd)
Masters of 3D Computer Animation (Bournemouth University, UK)
Art Therapy trained
Frequently asked questions
Does my child need to know how to play tabletop RPGs?
What's the age range for PsychQuest?
How long is each PsychQuest?
Where is PsychQuest based?
Do you run virtual PsychQuests?