Description
Pitch Construction Workshop

Pitching your game to strangers may be scary, but it's one of the most important skills for ongoing business success.
This session will break down a typical game pitch to publishers, and go into each element in detail. From succinct gameplay articulation, to budget and production status breakdown, to competitive analysis and conveying traction, to formulating the final "ask". Leave no stone unturned as you work to score the deal.
The workshop will consist of an opening lecture and then each participant/team will be asked to deliver a pitch which you would have prepared (and practised) prior to the event. Each pitch will receive critique and feedback to improve. To help you prepare, we will provide you with a pitch template/outline which you will receive automatically upon registering.
Guest speaker: Jason Della Rocca (Co-Founder, Execution Labs)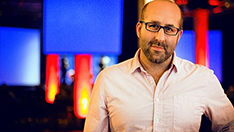 Jason Della Rocca is a game industry entrepreneur, funding advisor, and cluster expert. He specializes in business/partnership development, pitching/funding, and ecosystem/cluster development.
As the co-founder of Executions Labs, he was a hands-on early stage investor to over 20 independent game studios from North America and Europe. Between 2000-09 he served as the executive director of the International Game Developers Association (IGDA), and was honored for his industry building efforts with the inaugural Ambassador Award at the Game Developers Conference. In 2009, Jason was named to Game Developer Magazine's "Power50," a list which profiles 50 of the most important contributors to the state of the game industry. As a sought after expert on the game industry, Jason has lectured at conferences and universities worldwide.
---
About Games Malta and the Level Up workshops
Level Up is a series of monthly workshops focusing on key business development skills for game studios, freelancers and practitioners.
Level Up is part of the Games Malta platform which is run by the Malta Video Game Studio Association.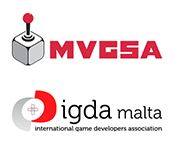 Games Malta is supported by Arts Council Malta through the Creative Industries Platform Programme