Description
Level Up With LinkedIn – Especially if you're tired of the Facebook and Instagram shenanigans!
This workshop in the #ContentConnectionsLA Series [sponsored by Neutrogena and hosted by @NatalieGouche] will focus on using LinkedIn to make valuable connections and ultimately change the way you utilize this professional network to garner business or open up career opportunities.
After this event you'll know:
How to optimize your profile and properly position yourself for success
How to stand out in the crowd and show your expertise
How to leverage LinkedIn for more opportunities
Your Donation ticket option benefits The Gouché Foundation. A 501c3 that creates scholarship opportunities for inner-city youth while promoting the importance of education through Entrepreneurship and Financial Literacy.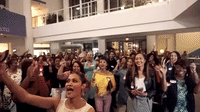 Each event sells out! So register, tell a friend and mark your calendars!