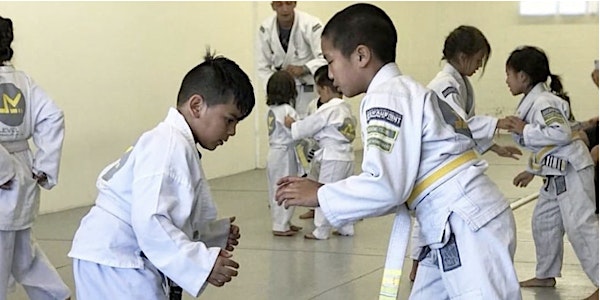 LEVEL UP In-House Kids Jiu Jitsu Tournament - Los Angeles, CA.
Location
Level Up Brazilian Jiu Jitsu Woodland Hills
19952 Ventura Boulevard
Los Angeles, CA 91364
Kids Jiu Jitsu Tournament for All of Level Up Students!
About this event
Come join the Summer 2022 Level Up Kids In-House Jiu Jitsu tournament!
Fun for the whole family!
Prizes for all participants!
Personalized Certificates for First through Third Place!
Encouraging environment for First Time Competitors!
Friendly & Fun Experience for All Kids!
Age appropriate divisions for kids as young as 2 years old!
We'll see you there!
Saturday, June 25th at Level Up Brazilian Jiu Jitsu Woodland Hills
9:30am Check-In for Tiny Champs - 10:00am Start time
11:00am Check-In for Kids - 11:30am Start Time
12:30pm Check-In for Teens - 1:00pm Start Time
Spectators FREE - Please register your child with your ceritfied Level Up Coach - $45 Registration fee per competitor
19952 Ventura Blvd, Woodland Hills, CA 91364
(818) 854-5527