"Level Up Fest" Staten Island's Entrepreneur Festival!
When and where
Location
Snug Harbor Cultural Center & Botanical Garden 1000 Richmond Terrace Staten Island, NY 10301
Description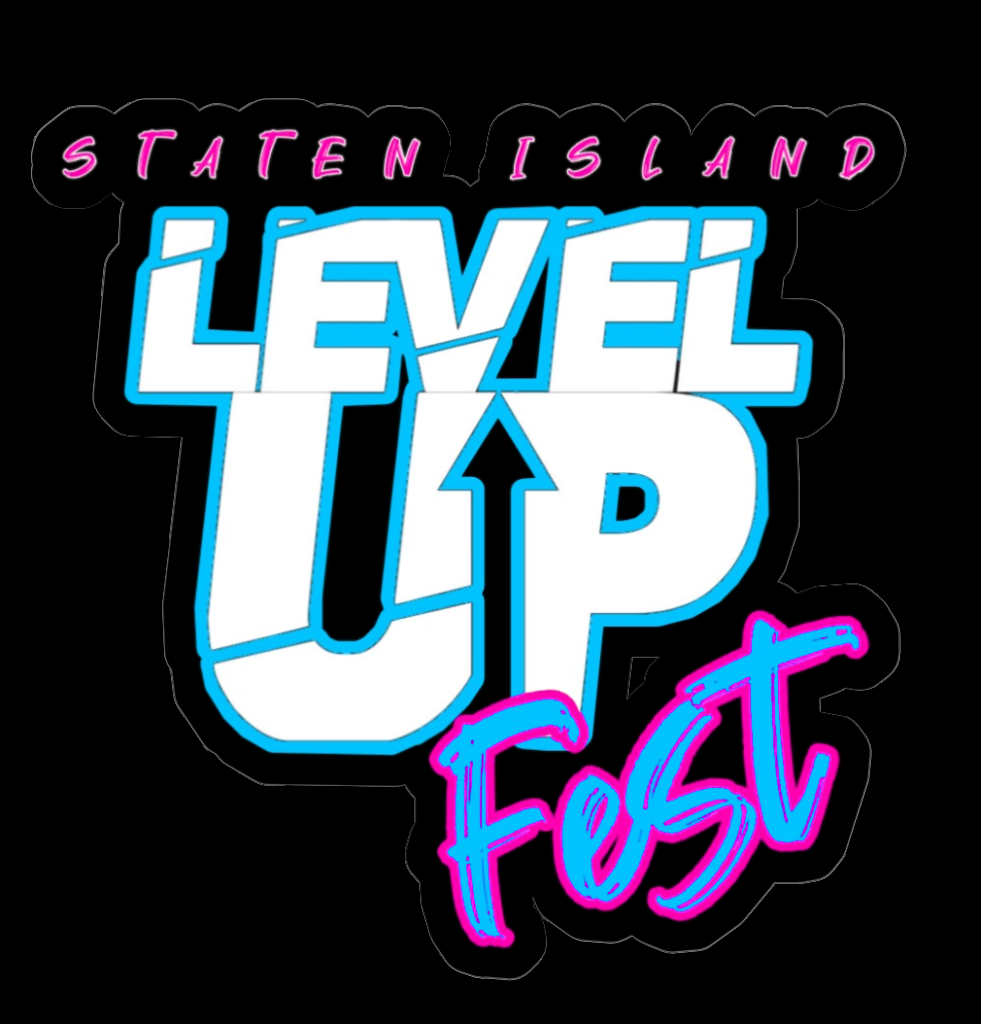 "Level Up Fest" Staten Island's Entrepreneur Festival!

Join us on Sept 7th between 10-4pm as we create the Ultimate Networking Hub for Business, Fashion, Arts, Music & Real Estate!
Free event and open to the public
•

Free Entrepreneurial Resources and Information provided by WE NYC, MillennialWE and NYC Business Solutions

•

WE Master Money: Credit Seminar with one on one consultations

Q & A Panel with Young Urban Moms Inc. "Balancing Entrepreneurship and Motherhood
• Buyers Boot Camp Presentation on first-time Homeownership & qualifying programs by Moller Realty and think Mortgage

•

Mini-preneurs (Kids) station with graphic design artists: educating and helping children on how to create business logos

•

Kids face painting, piggy bank painting stations (Teaching kids the importance of saving for their future, college and or business idea) -

•

Kids Activity Stations

•

Discount Shopping (Vendors Provided by MillennialWE Network, Phenomenal Women Association & Young Urban Moms Inc.)

•

DJ Playing music all day and Photo Booth

•

Music Industry Professionals Q&A (30 min): How to maximize your profits as an artist

•

Young-preneurs Contest Announcement by MillennialWE and Projectivity

Show- Musical Performances by Local Artists provided by Projectivity (Lawn stage) (Hosted by Celebrity Influencer TBA)
RSVP now to reserve your free gift bag! (Limited to first 75 guests)
Vendor/ Sponsorship Opportunities available, registration ends August 23th (See Tickets to register)
About Our Team Partners
MillennialWE and WE NYC is excited to announce a partnership initiative to service and empower women entrepreneurs of Staten Island!
This Women Entrepreneurs Festival will cater to women in business but also provide various small business resources to the public. It will include kids activities, vendor shopping, a music show and Q &A panels with local partner affiliates.
MillennialWE--- Millennial Women Entrepreneurs, based in Staten Island - is a resource network for women that facilitates business connections with networking events. MillennialWE also provides brand development and affordable digital services.
Founded in 2016 by Fordham University Graduate, NYC Small Business Instructor and NYS Realtor, Crystal Mestres-Bishop, MillennialWE's mission is to empower and celebrate the bravery of innovative leaders who follow their passions, believe in their visions and take the leap of faith of entrepreneurship.
Ms. Mestres-Bishop has extensive experience in leading real estate sales teams on Staten Island, as well as helping aspiring entrepreneurs jump-start their businesses. She was recently honored by The Phenomenal Women's Association of Staten Island, for her entrepreneurial work in the community.
Crystal would later incorporate Millennial World Entrepreneurs Inc. to extend those same services to children and men. Her clients include BMJ Training (Back of My Jersey LLC), Moller Realty Inc., Love and Hip Hop Star, Tahiry Jose's 718 Beauty Bar and Monello Enterprises Inc., just to name a few.
WE NYC– Women Entrepreneurs of New York City - is the official initiative of the City of New York to support and empower women entrepreneurs. WE NYC is the first city program in the country to address the entrepreneurship gender gap by offering a set of specialized business services to meet the needs of women entrepreneurs. The impact of WE NYCon the economic ecosystem was recently highlighted in the Dell Global WE Cities Ranking, which cited NYC as the best city in the world for women entrepreneurs two years in a row.
Launched in November 2015 by the First Lady of New York, Chirlane McCray, and Deputy Mayor Alicia Glen, and housed under the Department of Small Business Services, WE NYC is committed to strengthening the economic potential of women entrepreneurs and small businesses, and in doing so uplifting entire families and communities. WE NYC's premiere programs and services are aimed at helping women start, operate, and grow their businesses by increasing the resources available to them. Since WE NYC opened to the public the program has served 6,000+ women, held 1,200+ workshop hours, 580+ hours of mentorship, and our Facebook Group has attracted 5,700+ followers. WE NYC programing is divided into four areas, WE Master, WE Connect, WE Fund Crowd and WE Legal.
The Phenomenal Women Expo was created by event production team "Tina & Louise". With the goal of inspiring women of all ages to reach their true potential in this world. That team gave to life to what is now The Phenomenal Women Association Inc. a 501c3 non-profit organization. Through fun and dynamic dialogue, we are attempting to create an environment for women to be their best selves.
Young Urban Moms is a movement designed to educate, support and unite young mothers so they can not only empower themselves, but also empower the leaders of our future.
Projectivity is a collective of artists, musicians, and educators creating outlets for the public to learn, experience, and showcase their passions through music and art. We are a registered 501c(3) non-profit organization. For over 10 years we have worked with public and private schools, as well as juvenile justice programs and agencies, providing education and resources for young adults to develop a passion for media and the arts, build confidence and leadership skills, gain employment and pursue a career in the arts, give back to the community, contribute to public art projects and participate in local events.