Join us for Level-Up Dallas on October 9th as we "Level-Up Truth," "Level-Up Trust," and "Level-Down Trials"
About this event
Join us on October 9th as we
Level-Up Truth
Level-Up Trust
Level-Down Trials
This year's keynote speaker:
KCBI Morning Show Host Rebecca Carrell
Pearls of Promise Speakers are:
Founder, POP Talk Television Host, and Award-Winning Author, Lisa Burkhardt Worley
POP Talk Co-Host and Author, Dr. Lynnette Simm,
POP Talk Co-Host and Ministry Leader, Rosemary Legrand and
Leadership Coach, Aurora Ortega Geis.
Also Featuring:
Gateway Church Pastor, Elizabeth Settle
Sex-Trafficking Survivor, Sandy Storm
Best-selling Author, Liz Morris, and
Certified Biblical Counselor, Alexis Arrellano
Worship Leaders:
Debra Camp and Katherine Legg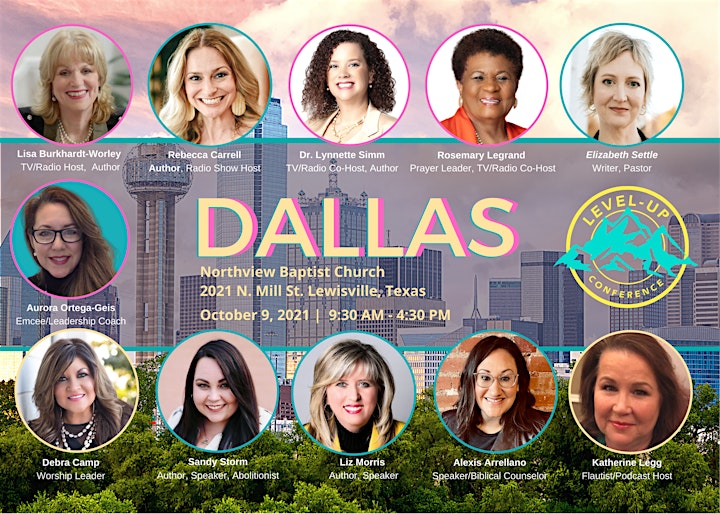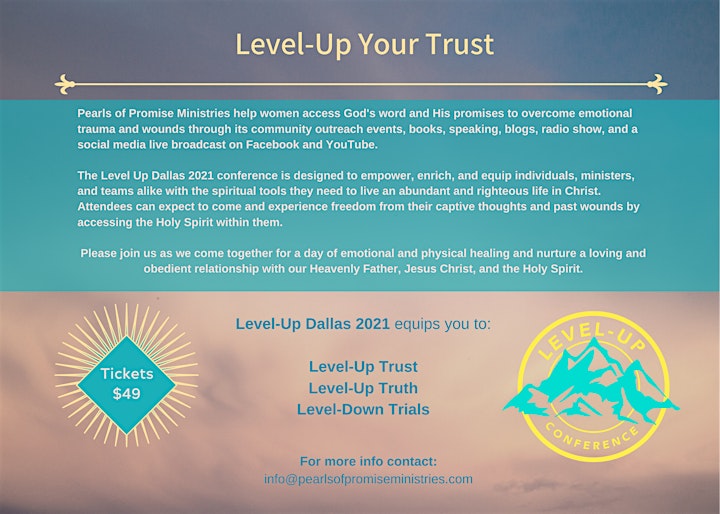 Organizer of Level Up Dallas 2021
The Pearls of Promise Ministries' Mission is to help women across the country find freedom from past dysfunction and trials through the sharing of biblically-based messages fueled by the strength and love of Christ. It is also the ministries' goal that God will then use women to help others find the same freedom.