Description
Presented by Karen Doyle Buckwalter, this Theraplay® Level One training prepares participants to begin using Theraplay Informed Practice in their work. Theraplay® is a child and family modality of play therapy for building and enhancing attachment, self-esteem, trust in others, and joyful engagement. This four-day training is designed to teach participants the fundamentals of the Theraplay model. After completing this training, participants will be able to begin applying Theraplay principles into their work with existing and new clients.
Using video, we feature demonstration of treatment of a real client family including the Marschak Interaction Method assessment, feedback to the parents and several Theraplay® sessions.
The training is interactive, intense and practical—you'll leave with the knowledge and skills to begin using Theraplay® in your work.
It features video of Theraplay® treatment with many different clients in addition to the demonstration family.
The training includes interactive sessions to practice a variety of Theraplay® activities.
The training concludes with the creation of a treatment plan for one of your own clients and a chance to practice it for feedback.
People who work with children and families in many different capacities will benefit from Theraplay® training:
Psychologists and Psychiatrists
Social Workers
Clinical Counselors
Marriage and Family Therapists
School Counselors
Play Therapists
Special Education Teachers
Occupational Therapists
Speech and Language Therapists
Adoption/Post-Adoption Support Counselors

Early Childhood and Developmental Specialists
Please note: Theraplay® is approved by the Association for Play Therapy (APT) for continuing education.
26hrs CE Credits are available within the ticket price.
***REGISTER PRIOR TO MAY 1ST TO RECEIVE A FREE COPY OF "THERAPLAY® : HELPING PARENTS AND CHILDREN BUILD BETTER RELATIONSHIPS THROUGH ATTACHMENT-BASED PLAY".***
Daily Event Times:
June 25th: 8:00am-4:30pm (8:00-8:30am registration time)
June 26th: 8:30am-4:30pm
June 27th: 8:30am-4:30pm
June 28th: 8:30am-3:30pm
Your Trainer for this event:
Karen Doyle Buckwalter, MSW, LISW, LCSW is a Certified Theraplay Therapist, Trainer and Supervisor. She also completed a 2 year post masters marriage and family training program at the prestigious Menninger Clinic. She has taught Theraplay® courses across the US as well as in England, Wales, Norway, Denmark, Africa and Australia. She serves as Director of Program Strategy at Chaddock, a multi-service agency providing a range of services for youth. While at Chaddock, she has been instrumental in the development of an innovative residential and intensive in-home program for children and adolescents, ages 5 – 16, with Attachment Disorders and Complex Trauma. She has co-authored journal articles and book chapters as well as articles for Adoption Today and Fostering Families Today Magazines. Her first book, Attachment Theory in Action, edited with Debbie Reed, was released in 2017 and she also hosts the Attachment Theory in Action podcast. Outside of work you will find her hiking the Blue Ridge Mountains of the Carolinas.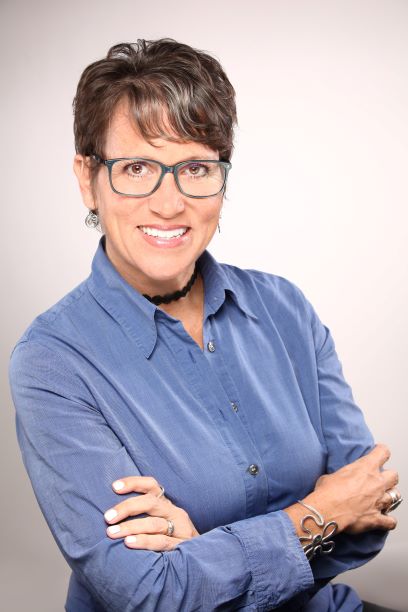 FAQs
How can I contact the organizer with any questions?
Please contact kruggles@chaddock.org with any questions.
Is it ok if the name on my ticket or registration doesn't match the person who attends?
No. The name on the ticket must match the person who attends.