Event Information
Location
Las Vegas
TBA
Las Vegas, NV
Description
A Unique Reiki Experience
Let the animals be your guides!
Begin your Reiki journey with Shoden, a Japanese word meaning first teachings.
This class is unique because not only do you learn techniques and meditations for human & self healing, you will learn techniques for animals too. Day one we learn the history and techniques and on day two we will put what we learned into action. You will spend the day at an animal rescue an hour out of Las Vegas and really experience the Reiki energies when working with animals.
This class is designed for people new to Reiki and for those who are already certified in Reiki and want to explore Animal Reiki. Jamie Lee is a certified SARA Teacher (Shelter Animal Reiki Association).
Become Certified as a Reiki/Animal Reiki practitioner. You will receive an extensive class manual and certification.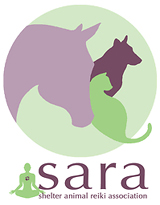 Date and Time
Location
Las Vegas
TBA
Las Vegas, NV