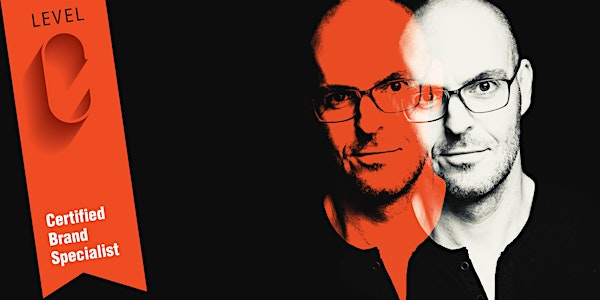 Level C's Masterclass 1: A branding workshop *SEPTEMBER 2022* ONLINE
The world's most visionary branding school falls forward with the original 3-day interactive certification workshop online!
Date and time
September 5, 2022 · 7am - September 7, 2022 · 12pm PDT
Refund Policy
Contact the organizer to request a refund.
Eventbrite's fee is nonrefundable.
About this event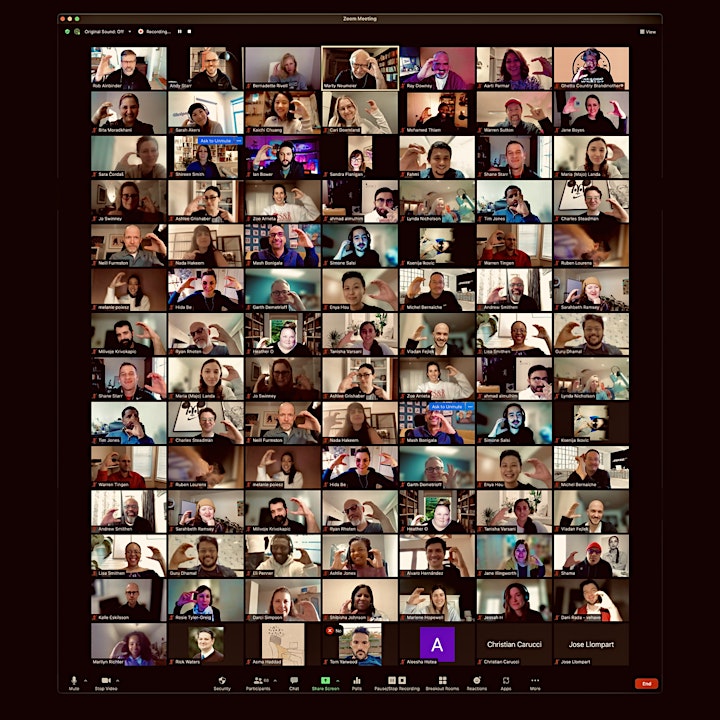 5 DISCIPLINES. 3 DAYS. 1 MASTERCLASS.
Kick off your mastery of brand with an exploration of modern brand-building principles and methods. Level C co-founder Andy Starr leads this sprint of Masterclass 1 across 3 days in a live, collaborative online workshop designed to give you a clear view of the brand chessboard and the fundamentals to navigate the shift from marketing to mattering.
You'll be challenged to:
Own the five key brand disciplines of DIFFERENTIATION, COLLABORATION, INNOVATION, VALIDATION, and CULTIVATION;
Demonstrate disruptive thinking and persuasive leadership in a Mission: Impossible set of conditions and time frame;
Collaborate with a group like-minded but unfamiliar branders, use frameworks to navigate personalities and skill sets, and align thinking to present compelling ideas.
Masterclass 1 blends live module presentations with team projects using the creative collaboration method of SWARMING. Each session features breakout exercises, critique'd share-backs, and Q+A discussion. Pass the class, earn the credential Certified Brand Specialist, and qualify for Masterclass 2: Brand Strategy.
All presentations and team cohorts will take place during the workshop session. The current schedule for this session is:
Monday 9/5 — 10am-3pm EST (NYC)
Tuesday 9/6 — 10am-3pm EST (NYC)
Wednesday 9/7 — 10am-3pm EST (NYC)
Seats will be limited, and prices increase after the first 20 are sold, so sign up now to level up and join a growing global network of next-level brand professionals from around the world!
INTRODUCING: THE C-CLASS TICKET!
The C-CLASS TICKET lets you invite a guest to level up in brand together. Bring a colleague or client or collaborative partner to level up a team, reinforce an existing client relationship, or drive new business development efforts! You can also give the C-Class ticket as a gift to two professional relationships.
1 C-Class ticket includes 2 seats. You'll be asked to provide their details at checkout—if you don't have details yet, Level C will contact you after you register to gather them.
**You will need Zoom to participate in the live sessions.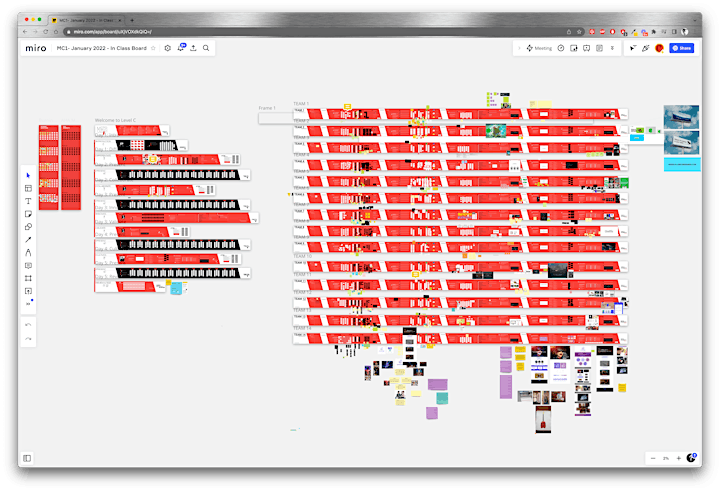 WHO IS THIS FOR?
Creatives who want to be more strategic in brand.
Strategists who want to command brand frameworks.
Marketers who want to become brand leaders.
Consultants who want to merchandize branding deliverables.
Copywriters who want to enhance brand messaging.
Project managers who want to keep projects "on brand."
HR professionals who want to influence brand culture.
Entrepreneurs who want to build a brand-driven organization.
CMOs who want to evolve into CBOs.
And CEOs who want to create a culture of nonstop innovation using the most powerful tool a business has: brand.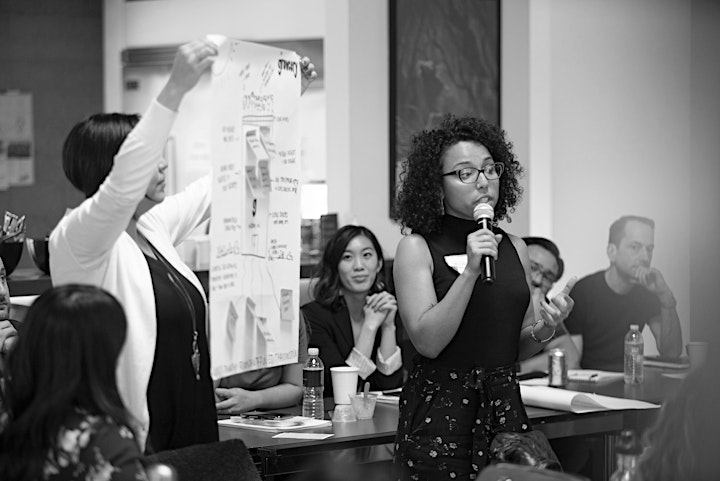 WHAT YOU'LL LEARN
The definitions and meanings of brand language
How to bridge the gap between right-brain and left-brain thinking
How to navigate the shift between marketing and mattering
The most powerful ways to differentiate a brand
Techniques to create disruptive business models
Three models of brand collaboration
How to lead an agile brainstorm exclusively for brand
The elements for breakthrough brand naming, positioning, and identity-making
A simple definition and process for real design thinking
How to quick-test prototypes for brand elements
How to measure brand progress
The right way to choose, frame, and manage brand values
The secret to high-impact brand touchpoints
SUGGESTED PRE-READING
THE BRAND GAP by Marty Neumeier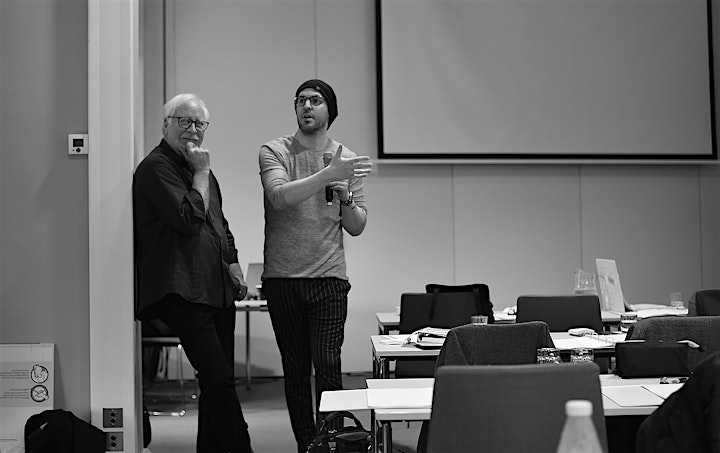 ABOUT ANDY STARR
Andy Starr is an award-winning brand architect and visionary provoking business with the principles of brand, and with methods of collaborative and innovative transformation.
His focus on, and passion for, the intersection of business, brand, and education has served clients including Duke University, Ferrari N.A., Starbucks, YouTube, and even a Pope.
A recovering law student and avid musician, today Andy is the co-founder and managing partner of Level C. He splits his time between the US and Austria.
No business-changing whiteboard books…yet.
ABOUT MARTY NEUMEIER
Marty Neumeier is an international author, designer, and brand adviser committed to bringing the principles and processes of design to business.
His series of "whiteboard" books have changed the way brand has brought business forward, including ZAG, named one of the "Top Hundred Business Books of All Time," THE DESIGNFUL COMPANY, a bestselling guide to nonstop innovation, and, most famously, THE BRAND GAP, read by tens of millions of professionals around the world.
Marty founded Critique magazine, the first journal about design thinking. He has worked closely with the world's most innovative companies, including Apple, Netscape, Sun Microsystems, HP, Adobe, Google, and Microsoft to help advance their brands and cultures.
Today, he is the Director of CEO Branding for Liquid Agency in Silicon Valley, travels around the world as a workshop leader and speaker on the topics of design, brand and innovation, and most recently is co-founder and partner of Level C.
Marty and his wife divide their time between California, Mexico, and France.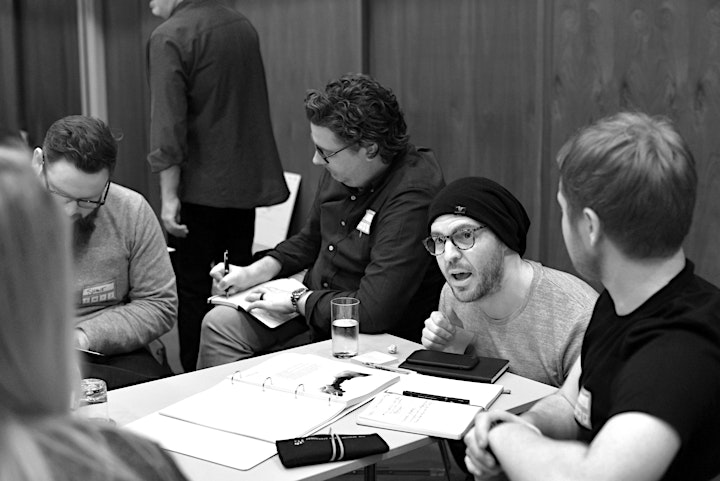 REFUND POLICY
If you cancel 45 days or more in advance, you will receive a 100% refund. If you cancel 30-44 days in advance, you will receive a 50% refund. If you cancel less than 30 days in advance, there is no refund but you will receive a credit to apply to any future masterclass of the same level. We are not responsible for travel expenses or any costs that may be incurred as a result of a cancellation. Refunds will not be issued after the masterclass is held.
About the organizer
Level C is the world's most visionary brand education program.
Our growing catalog of credentialed Masterclasses and Artisan Workshops is designed for professionals to master core and niche principles of modern branding. With a strong command of "How..." and the tools to carve their path to a seat at the table, they can restore brand back to where it belongs—in the C-Suite.