Location
Museum of the American Revolution
101 South 3rd Street
Philadelphia, PA 19106
Refund policy
Contact the organizer to request a refund.
Eventbrite's fee is nonrefundable.
The Form, Function, and Framing of Brand Architecture—featuring Johnson & Johnson!
About this event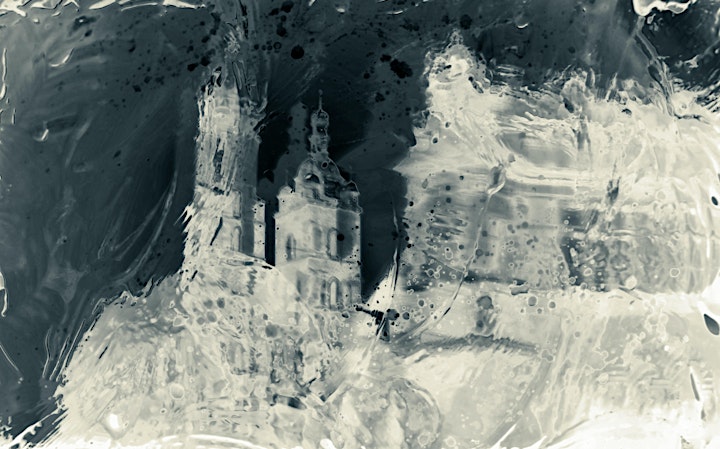 **UPDATE: DECEMBER 2021**
The schedule for this Masterclass has changed:
KICKOFF
We will kick off Masterclass 3: Philadelphia ONLINE on Tuesday, November 16, 2021. This will be an approx. 3-hour Zoom event. We'll brief you, introduce the clients, hear their story, do Q+A, and frame the first exercise challenge of Masterclass 3.
ASSIGNMENT #1
For the first assigned exercise of Masterclass 3, you will collaborate virtually with your teams after the kickoff, through the winter, and present your work to the client in January. A date for team presentations has not been set yet, but you will be updated as details are confirmed.
ASSIGNMENT #2
There will be a second assigned exercise that you will work on virtually between January and April. The details of that assignment will be shared after your presentations of Assignment #1.
LIVE SESSION
The final sequence of Masterclass 3 will take place LIVE and in person Monday-Tuesday, April 4-5, 2022—at the Museum of the American Revolution in Philadelphia.
Tickets and access to this Masterclass will end FEBRUARY 1, 2022.
Dates and details are subject to change, but this event page and all registrants will be updated as changes are finalized.
Please review our policy for this event below, and contact us with any questions/concerns.
--
THE NEW BRAND ARCHITECTURE
Join us to explore structural and functional elements of brand in collaboration with the global design team, and Consumer Healthcare portfolio, of JOHNSON & JOHNSON—your guest client in the room!
The mid-way point of our brand mastery program sets you up to move into high-level brand management by framing the architecture of brand in the context of customers:
The architectural relationship between brand and business
Customer perception and interaction with brand architecture
How brand architecture influences their experience
Using defensive design to withstand challenger brands
Planning and creating a Tower brand
Scaffolding, portals, and modularity — architectural nuances to command as the driver of all things brand
Architectural concepts have a unique synergy to brand, and for the first time they'll be clearly packaged and passed on.
Core concepts and curriculum will be announced as they're finalized.
The schedule for Masterclass 3 in Philadelphia is:
Monday, April 4, 2022 — 9am-5pm
Tuesday, April 5, 2022 — 9am-5pm
As this will be the first opportunity for many of us to be together in over a year, and for most of you to actually meet each other in person, we plan to schedule informal gatherings over beverages, food, and other fun activities. Details TBD.
The credential: CERTIFIED BRAND ARCHITECT
--
TICKET SALES + PRICES ARE:
$1,800 — Early Bird
$2,100 — General Admission
REGISTRATION: OPEN
​
PREREQUISITES
Masterclass 2: Brand Strategist certification
REFUND POLICY
REFUND POLICY
This event will take place across two (2) phases—online, and then live in person.
If you cancel 60 days or more in advance of the first phase online, you will receive a 100% refund.
If you participate in the first phase online, but want to cancel before the second phase in person, you will receive a 50% refund. You will also be restricted from promoting—publicly or privately—that you collaborated with our guest client brand.
If you cancel less than 30 days in advance of the second phase in person, you will receive a credit to apply to any future masterclass of the same level. We are not responsible for travel expenses or any costs that may be incurred as a result of a cancellation. Refunds will not be issued after the masterclass is held.