Level 2 Level 2 Diploma:Integral Sound Healing - 5 Day Immersion (Iowa, USA...
Description
LEVEL 2 DIPLOMA: INTEGRAL SOUND HEALING (1-2-1 CLIENTS) 5 DAY RETREAT IMMERSION (IOWA) 2018
Join us for a 5-day workshop immersion in integral sound healing led by Natalie Brown. It's happening at a beautiful ten-acre retreat outside of Mount Vernon, Iowa from Wednesday, May 16 to Sunday, May 20, 2018
Learn how to work as a professional sound healer working 1-2-1 with clients.
Do the work you love, creating healing sounds!
Join our next course blending an amazing 5-Day Workshop Intensive with world-class online learning.
Our Associate Teacher for this course is Natalie Brown.
Our unique Integral Sound Healing process is tried and tested as a highly effective healing modality.
Integral sound healing can support and be easily integrated into other therapeutic modalities such as massage, osteopathy, chiropractic, nursing, occupational therapy, physiotherapy, acupuncture, acupressure / shiatsu, kinesiology, reiki, reflexology, aromatherapy, emotional field therapy, hypnotherapy, etc….
DO WHAT YOU LOVE – HELP OTHERS WITH HEALING SOUNDS!
By the end of this course you'll have the experience, confidence and resources to quickly and easily create a richly rewarding career, doing work you love, helping others with healing sounds.
The Diploma in Integral Sound Healing certifies you to practice with the general public and get full professional indemnity insurance as a Sound Healing Practitioner.
Taking our Level 1 course, either entirely on line or with a workshop, is a prerequisite for this Level 2 course.
We are an approved training provider with the International Institute for Complementary Therapists. This means that you can get professional insurance to practice as a sound healer in most countries, including the USA.
The 2 main factors that cause 80% of physical and mental health challenges are chronic stress and suppressed emotions associated with past trauma.
Integral Sound Healing deals effectively with these underlying causes of pain, dis-ease and illness.
This has been documented in thousands of written case studies carried out by the teachers, practitioners and students of our Sound Healing Academy.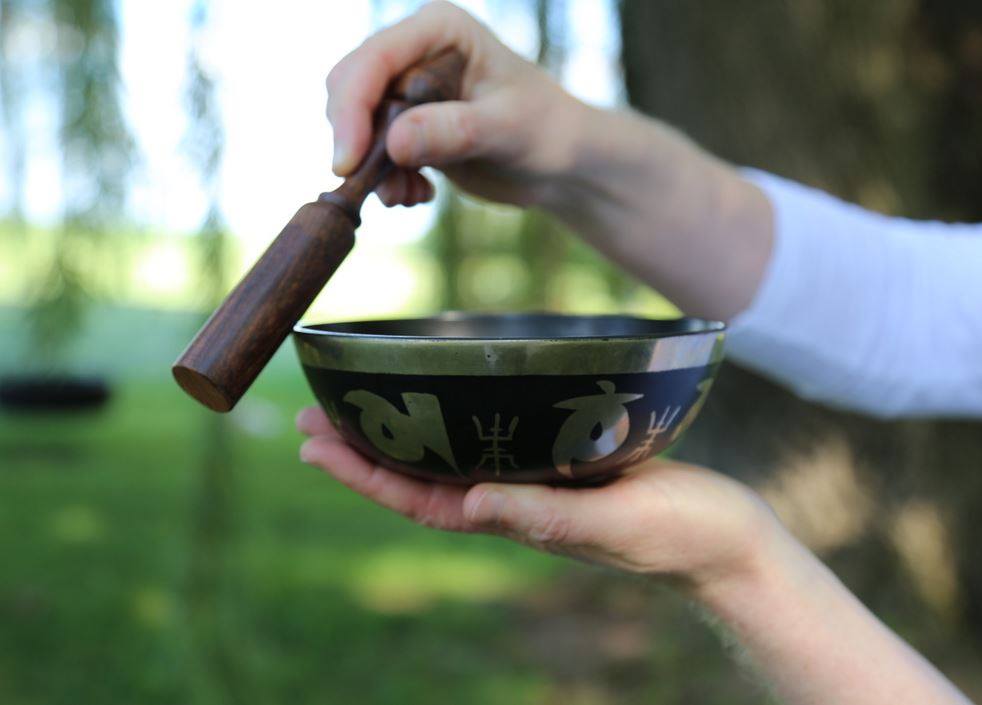 ABOUT THIS COURSE:
· Qualifies you to work with healing sounds with the general public doing 1-2-1 work with individual clients using a variety of instruments and your healing voice..
· Is ideal for musicians, singers, djs, music teachers, psychotherapists, medical doctors, nurses, caretakers, healers, holistic therapists and anyone wanting to work professionally with healing sounds…..
THIS COURSE INCLUDES:
5-DAY INTENSIVE : A DYNAMIC, INTERACTIVE WORKSHOP FOCUSED ON DEVELOPING YOUR PRACTICAL SOUND HEALING SKILLS & TECHNIQUES
ACCESS TO ON-LINE LEARNING PORTAL WITH OVER 130 VIDEO TUTORIALS, HANDBOOKS & WORKBOOKS TO GUIDE YOUR LEARNING
LIVE INTERACTIVE WEBINARS & GROUP COACHING SESSIONS TO KEEP YOU MOVING ALONG ON YOUR SOUND HEALING JOURNEY
PERSONAL COACHING SESSIONS BY PHONE OR SKYPE TO ANSWER ALL YOUR QUESTIONS & ENSURE YOU COMPLETE THE COURSE SUCCESSFULLY
KEY FEATURES OF THIS COURSE:
· UNIQUE 10-STEP HEALING PROCESS
This course is structured around our unique 10-Step Healing process with sounds which transforms an ordinary sound healing session into one that is extra-ordinarily effective and transformative.
The 10-Steps are: Client Connection; Intention Setting; Assessing Energy Field Dynamics; Co-creating Resonance; Triggering Relaxation; Releasing; Transforming Resistance; Reforming; Reflecting and Recommending.
· CLIENT DYNAMICS
The quality of the relationship between you and your clients is critical to the success of the healing process.
We cover the most significant dynamics in this relationship: building rapport; active listening, client engagement & managing energy flows.
· MUSIC MEDICINE
Although the instruments we use to create the healing sounds are easy to play, we teach key musical concepts and techniques that enhance the healing process, including: natural harmonics and overtones; musical intervals; dynamics of consonance, dissonance, rhythm, amplitude & sensitivity.
· ASSESSING ENERGY FIELDS
To be effective in facilitating positive healing outcomes for your clients you need to make accurate assessments of the state of your clients' energy fields – both physical and subtle.
You'll learn reliable techniques for making these assessments using both sound and muscle testing, based on classic kinesiology.
· BALANCING THE BIOFIELD
We teach you how you can work with therapeutic instruments and your voice to correct distortions in the energy fields of your clients, including the biofield (aura), chakras and meridians to achieve harmony, balance and healing.
You'll learn effective techniques for working both off and on the body of your clients.
· INTEGRAL SOUND HEALING
Healing is most profound and long-lasting when we adopt integral perspectives and practices.
We draw on the Integral Medicine models of Amit Goswami, Ken Wilber, Marylin Schlitz and others.
We work with sounds to facilitate healing in all 5 dimensions of consciousness: physical; emotional; mental; soul and spirit.
Mindful awareness of outer and inner sounds creates a state of deep relaxation and peace.
We also create the safe conditions for the release, integration and transformation of deeply suppressed, repressed and oppressed emotions that underlie most physical and mental health challenges facing our clients.
Workshop Location:
A beautiful, clean and spacious property on ten acres with wooded area and walking trails. It has a fully furnished living room, seating area, dining area and fully stocked kitchen and bathroom. Upstairs is a loft with bunk beds and plenty of space. BBQ grill, surround sound, and fire pit. A perfect and comfortable environment for working with healing sounds and immersing yourself in learning.
This accommodation is part of the course fee. If you prefer your own space, the Sleep Inn in Mt. Vernon is just about 4 miles away.
The Eastern Iowa Airport is 20 minutes from Mt. Vernon and has non-stop flights to and from Chicago, Minneapolis, Atlanta, Charlotte, Denver, Las Vegas, Dallas, Phoenix, Los Angeles, Orlando and other major airport hubs.
Mt. Vernon is about 20 minutes from Cedar Rapids, IA.
Cedar Rapids is home to the NewBo Cultural Area, unique restaurants and breweries, a live music and art scene, beautiful nature trails and parks, several museums. The venue is 30 miles from the active and lively University of Iowa town, Iowa City.
ABOUT NATALIE: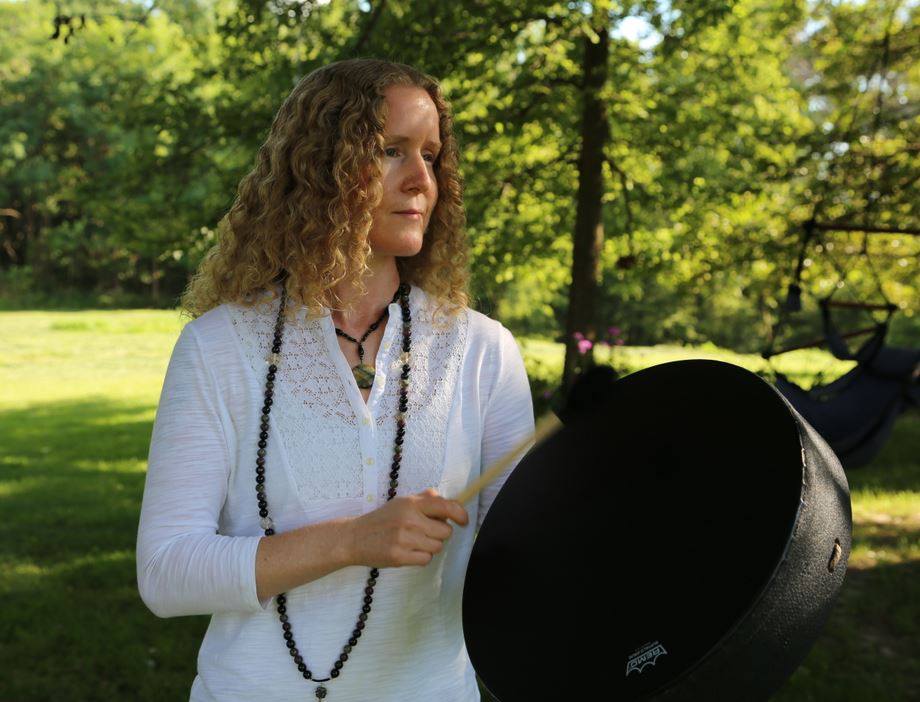 Natalie Brown is the founder and operator of Sounds Heal Studio. She is a musician, music educator, ethnologist and sound healer.
She has a Bachelors in violin performance from the University of Iowa; a Masters in Music Education from the University of Northern Iowa; a Masters in Ethnology & Folklore from the University of Aberdeen, Scotland; and a Diploma in Integral Sound Healing from the Sound Healing Academy in Cornwall, UK.
http://www.soundshealstudio.com
http://www.facebook.com/soundshealstudio

Contact us for more information:
Please email -
Natalie: soundshealstudio@gmail.com
Sound Healing Academy Support Team: support@thesoundhealingacademy.com
Course Fee:
5-day Workshop + Online Learning Centre + Coaching & Mentoring +Webinar Recordings + Live Webinars + Assessment & Certificate: USD $1799 early bird until April 1. (after April 1: $1999)
The course fee includes accommodation at the venue, see venue details below. We are happy to provide details of other local places to stay and eat.
For further information, please contact us:
Email: support@thesoundhealingacademy.com
Tel: + 44(0)1208 873 974
Contact the instructor, Natalie Brown: soundshealstudio@gmail.com
There are a limited number of places available, and this workshop is likely to sell out.
Secure your place to avoid being disappointed later.
Book now with a 20% deposit: USD $359.80 (early bird).
Thank you!
Please note: Deposits are non-refundable and non-transferable
CourseCodeL1FC, CTLOneC