Level 1 Foundation Certificate in Sound Healing: 4 Days Over 2 Weekends (No...
Description
Sound Healing 4 Day Workshop Over 2 Weekends PLUS Online Training
Learn how to use sound healing for self-care and therapeutic one-on-one sessions with your friends and family.
This course leads to the Sound Healing Academy Level 1 Foundation Certificate in Sound Healing. You can then progress onto our Level 2 Practitioner Diploma in Integral Sound Healing, if you wish.
Dates:
Weekend 1: 21 & 22 October 2017
Weekend 2: 28 & 29 October 2017
10.30am to 5pm each day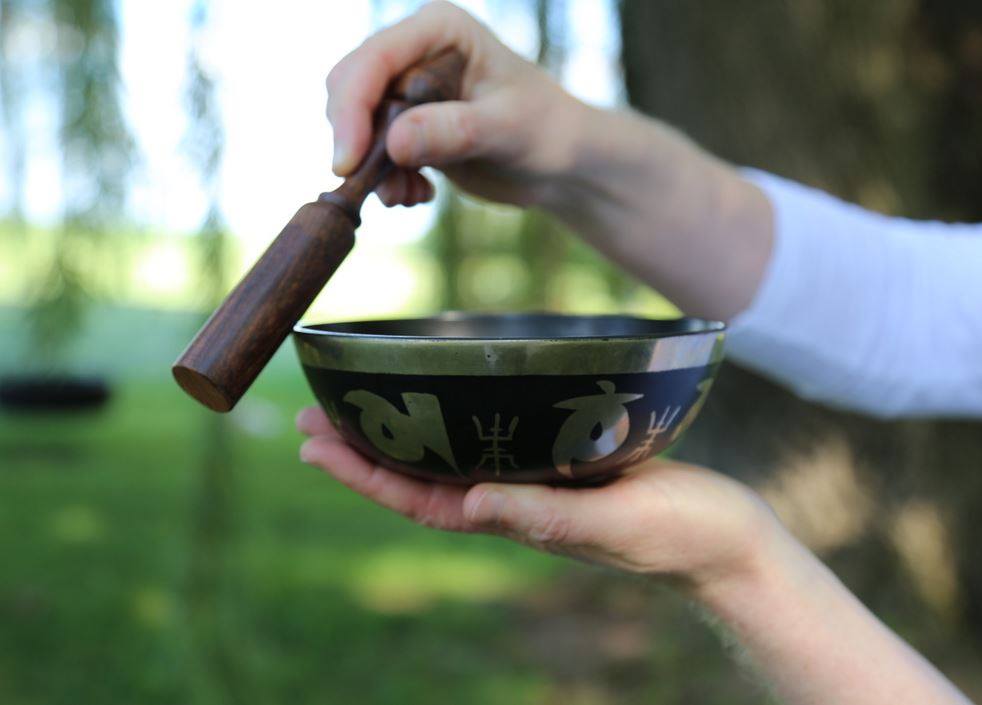 Course Content:
4-Day Workshop Intensive with Sound Healing Academy associate teacher: Tessa Ann
Day 1
Overview and Introduction to Sound Healing & Healing With Himalayan/Tibetan Singing Bowls
Day 2
Working With Crystal Singing Bowls & Tuning Forks in Sound Healing
Day 3
Drums and percussion for healing / Introduction to Gongs
Day 4
Voice Work for Health and Wellness
Bringing it all together to create your own integral sound healing toolbox to help yourself and others
PLUS
Access to Sound Healing Academy world-class online learning center - so you can review what we cover in the workshop and learn more!.
This includes:
• 33 video tutorials
• 6 audio tracks
• 40 page Handbook
• Workbook to guide your learning and development
PLUS
1 x live, interactive online teaching and group tutorials with Tony Nec, the Principal of the Sound Healing Academy
PLUS
1 x 30-minute personal coaching and mentoring session with your course tutor, Natalie
PLUS
Assessment of your workbook with personal feedback from your course tutor, Natalie
PLUS
PDF Certificate: Level 1 Foundation Certificate in Sound Healing – upon successful completion of all 4-Days and the Workbook for the course
Course Fee:
4-day Workshop + Online Learning Centre + Coaching & Mentoring +Live Webinars + Assessment & Certificate: £395.
ABOUT TESSA:
Tessa Ann has worked in the areas of sound, music and personal development for 20 years. Having founded the Beat 'n' Track Music Education Centre in 2003 beatntrack.co.uk she has delivered various music programmes and events, through which she has mentored and inspired individuals of all ages and walks of life to pursue their dreams in music.
As working with sound in a positive way is important to Tessa, she brought a new aspect to her work, through 'The Sound Healing Spa' in 2013, where she now delivers a range of Sound Therapy sessions to individuals and groups, as well providing it as a relaxation zone to festivals and events.
As a Yoga and fitness teacher, Tessa also combines her work with sound through movement in the areas of Yoga and dance.
As a DJ and Music Producer, Tessa combines her work with sound with these mediums also.
"Sound is such an accessible medium and be utilised in many creative ways and applied to many creative projects, which complement the therapeutic application of sound".
"Sound has helped me through many trials and tribulations, both in my health and personal life, it has been the constant throughout life".
Tessa Ann holds a Diploma in Sound Therapy and currently represents The Sound Healing Academy as an Associate Teacher in Northern Ireland.

http://thesoundhealingspa.com/
https://www.facebook.com/soundhealingspa/
Contact us for more information:
Please email -
Tessa: info@thesoundhealingspa
Sound Healing Academy Support Team: support@thesoundhealingacademy.com
There are a limited number of places available, and this workshop is likely to sell out.
Secure your place to avoid being disappointed later.
Book now with a 20% deposit: £80.
Full price of course: £395
Thank you!
Please note: Deposits are non-refundable and non-transferable
CourseCodeL1FC, CTLOneC