Letting the Soul Speak Through Visual Images - Intuitive Painting and Mindf...
Description
If a sense of unrest or hunger to fill the soul's search for release and rest, has you looking for something different then this workshop is for you! Do you feel paralyzed and stuck? Or do you find yourself anxious with thoughts swirling, trouble sleeping and remembering where you left your keys, the to-do list constantly running through your mind? Are you the last one to get your needs met and feel guilty about taking time for yourself?
Everything you need, you already have within you and once we tap into true self, intuition and creativity are freed! You don't need to be a professional artist to access creativity and experience living in the moment, through the use of imagination and art. This workshop will aid in accessing clarity, peace and intuition, getting us get back in touch with our true selves. The participants will experience a taste of utilizing creativity through hands-on use of different mediums to create a collage. Joanna professionally and beautifully is able to safely and joyfully guide participants in their own unique creation.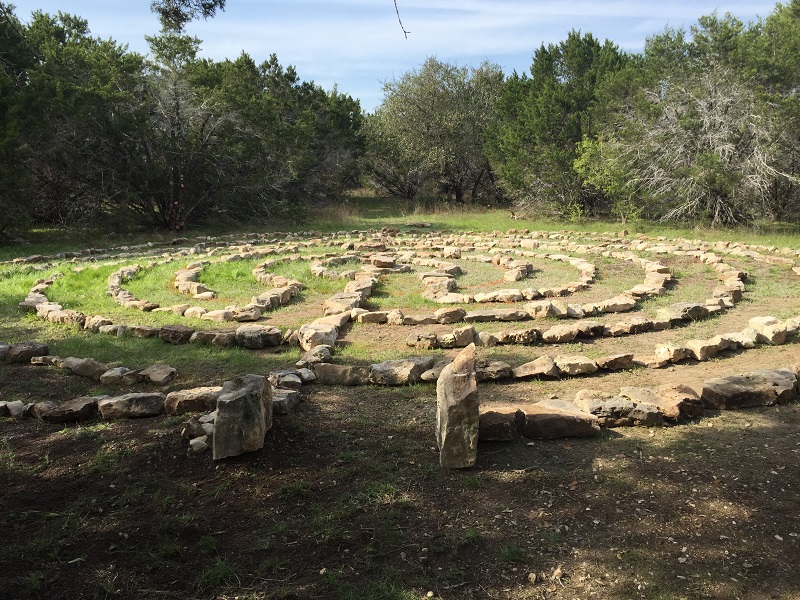 In this creative and fun expressive arts workshop combined with mindfulness and energy work with horses, participants will practice setting ego aside as they move into the creative mind, subconsciously allowing color, texture, and images to emerge onto a giant canvas among the horses, over the course of the day. Each person will be guided to use breath and body as a creative resource throughout this process. In addition, each will develop awareness of body sensations and gain tools to help work through mind chatter and anxiousness. The images that land on each painting will be identified as significant helpers in our lives, guiding in the next steps of life's journey.
Our day will begin out in nature with a meditation and mindful walk on the hiking trails. Included throughout the day are opportunities to spend time alone and with the group. A healthy lunch is included! A walk through the labyrinth and an introduction to the herd of beautiful horses on the private horse ranch nestled in the Texas Hill Country, brings the beautiful sense of true connection and essence to participants. Each creation will emerge as sense of self and overcoming fear and doubt begins to quiet the mind and allow entrance to creativity and intuition.
Supplies, lunch, water to refill water bottles, chairs and parking are included.
No Art Experience Necessary