Description


Hop on the mat for a dynamic flow that will help you create more space in your life by letting go of what no longer serves you
Surrounded by a live orchestra and led by fitness experts from Sweat & Sound, this extraordinary yoga session will allow you to unravel and connect with your heart, grounding yourself in strength and love.
Designed for yoga fans and novice yogis alike, you'll release stress, stagnant energy and tension that's been storing up. The acoustic vibes will inspire transformational movement throughout your body and by the end of the class, you'll be deliriously relaxed!
What's more, it's taking place in London's popular culinary destination, Bloomberg Arcade – home to nine exciting (and extremely gratifying) restaurants. After the yoga, you can head over to Caravan for a nourishing brunch with a choice of drinks.
BRUNCH MENU: Coffee, Juice plus one main from below:
• Chorizo, potato and broccoli hash, poached eggs, hollandaise, pickles (gf)
• Burnt stem broccoli, charred sweet potato, spiced black bean salsa, green chutney, coconut yoghurt, curry leaf oil (vg,df)
• Hot smoked-salmon and scrambled eggs, sourdough toast, 10- Seasoned rice, avocado, miso mayonnaise, mung beans, pickled ginger, furikake (gf, df)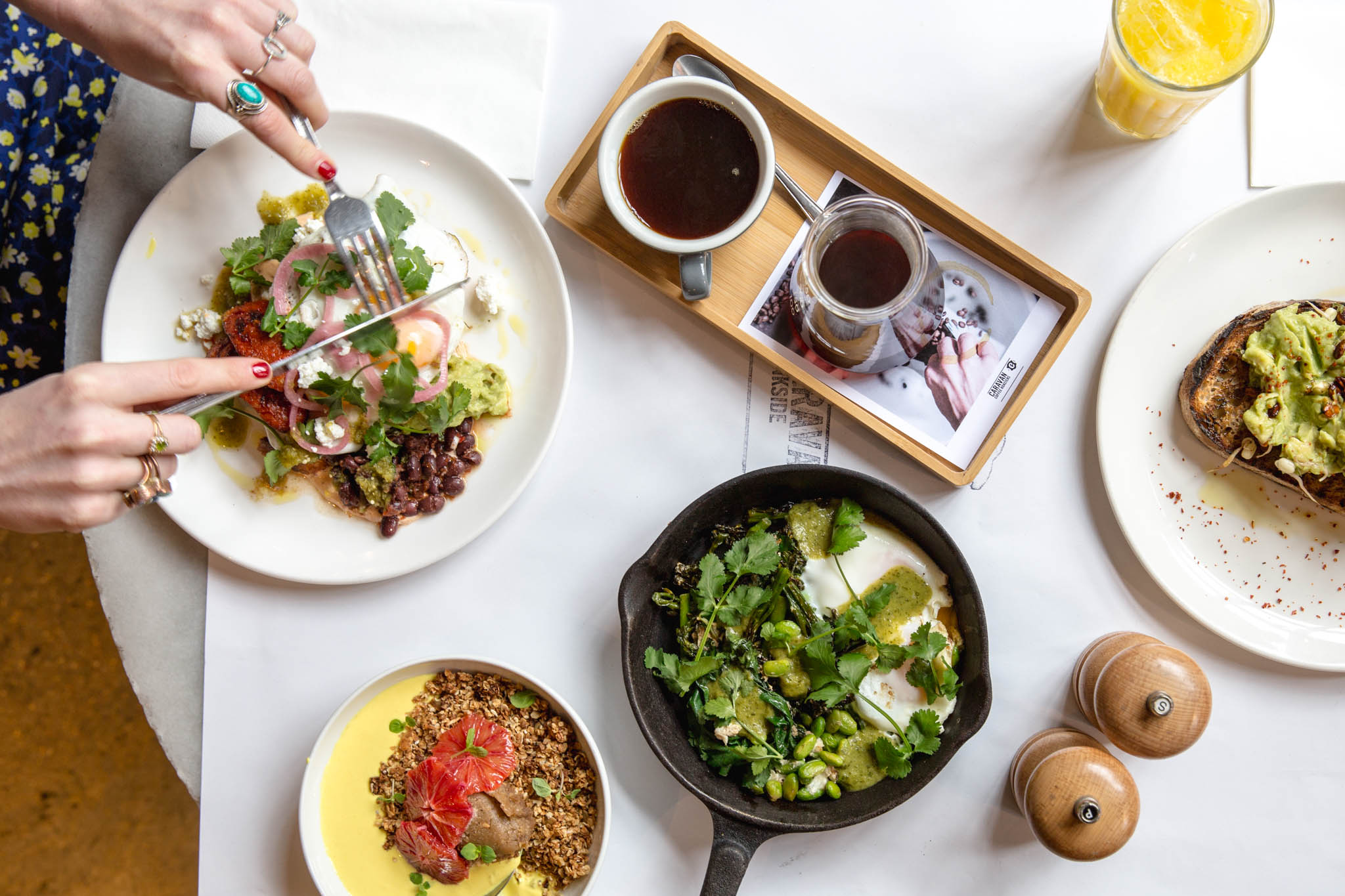 When: Saturday 20 July
Time: 9.30am-12.30pm *
Where: Caravan, Bloomberg Arcade, EC4N 8AR
Nearest station: Cannon Street
* Please arrive 15 mins before the start and head to Caravan to sign in.
Yoga mats will be provided. The event is in an outdoor, covered space so please bring an additional layer in case of weather fluctuations.
ABOUT BLOOMBERG ARCADE
The cultural and culinary destination in the heart of the Square Mile featuring nine independent restaurants, all curated by Bloomberg's Chief Food Critic, Richard Vines
DISCLAIMER Please note that you must be over 18 to attend this event. This event is not suitable if you are in ill health, experience heart trouble, chest pains, dizziness, high blood pressure, bone or joint problems, or are pregnant (or have been pregnant in the last six months).