Location
Shadzz Motel and Conference Centre
145 Fitzherbert Avenue
Palmerston North, None 4410
New Zealand
Refund policy
Contact the organiser to request a refund.
Eventbrite's fee is nonrefundable.
A New Journey of the Heart. A higher light integration required for living a 5D life in a 3D World.
About this event
ABOUT YOUR HOST: MANDY HORTON
Mandy is the published author of "Simple Harmony" and Creator of "The Harmony Method, a Light Practitioner, Multi-Dimensional Communicator, Spiritual and Life Development Educator, Cellular Memory Practitioner, Natural/Light Body Assistant and Reader with the gifts of Mediumship, Clairvoyance, (all sensing), Creator and Presenter of Centre Of Connection and Intimate Conversations, Light TV, and Public Speaker.
Mandy travels New Zealand holding workshops, seminars, lectures, which have taken her into Australia, connected through Skype/Zoom to many around the world in Canada, UK, Singapore, Thailand, and Ireland.
Mandy has featured in a number of articles about Mediums and Clairvoyants in New Zealand and Canada, including an article in NEXT Magazine.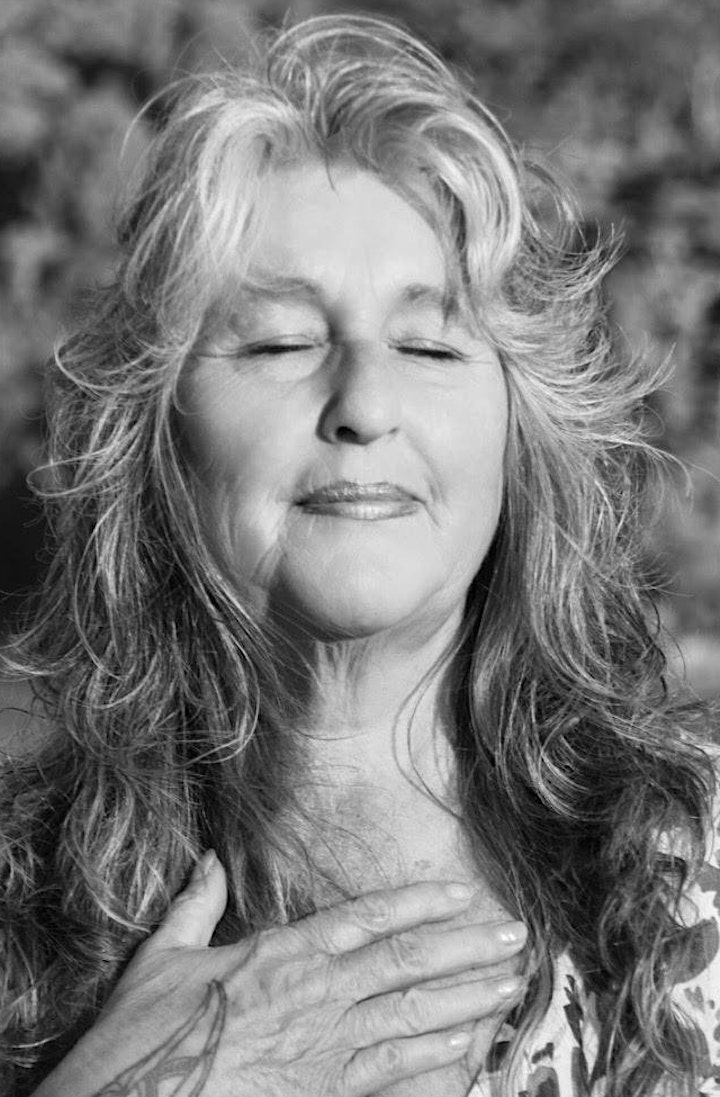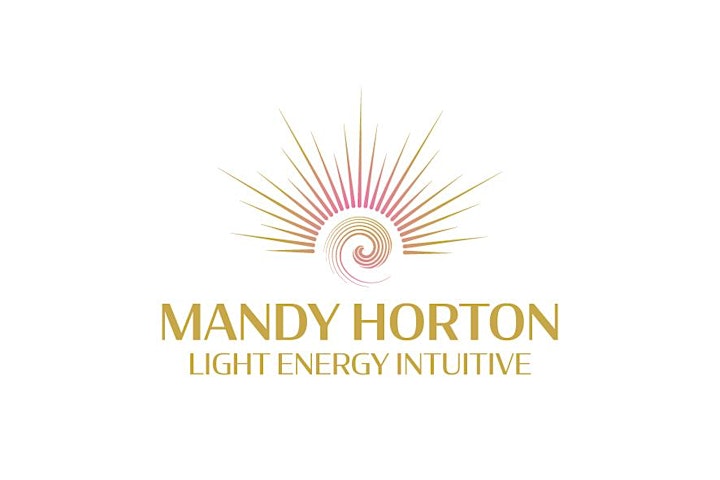 Letting Go Of The Human Perception:
Our Earthly Body holds such wisdom and is the key to our ascension. We are returning home to Source, Zero Point, and if our earthly body is blocked in any way then we are blocked from that returning. We have the natural ability to re- create in our body wellness and bring ourselves into Zero Point through heart. So Letting Go Of The Human Perception you can begin a new journey of the Heart. The higher light integration required for living a 5D life in a 3D world.
Over these two days you will be stepping out of the human perception. Ridding yourself of your old identity, Patterns, Programmes, Stories, Belief Systems, Ancestral Trauma, and Releasing the dense emotional layers. Then diving in to the deeper aspects of Self, swimming in the Quantum Field of One. You will re-wire the brain changing the neural pathways to the old identity etc.
You will experience a session with the Healing Masters at the end of each day. They will assist the physical body in transmuting any Illness or dis-ease that has been created over your life, from that which you have released that day and will bring all bodies, physical, mental, emotional, etheric, and energy into your new equilibrium.
This will be your Great Reset. Bringing you out of the old Human Perception into your Higher Creator-ship. Moving from 3D healing to 5D wholing.
About the Healing Masters:
The experience with the Healing Masters is unique to the individual. Everyone that has joined an event with them have all stated that it was a very blissful and uplifting experience.
Most Healing Masters have been Physicians and Healers, on the Earth Plane and trained for many years in Spirit to be able to assist us here now. There is a group of nurses also that assist the Doctors. There are also Medicine men and women from many different indigenous races and standing on the outer rim of the session holding space/frequency is a huge team of Light Beings.
I have been working with the Healing Masters for many years in my healing practice of which has always been pretty profound and some miraculous changes have occurred for those concerned. They have assisted with...
Stomach Ulcers
Polyps
Anxiety
Mental Illness
Back Pain
Migraines
Bone Reconstruction
Eye Floaters
Barron wombs
and more
The Masters always work on what they determine to be your highest priority and in this case with the workshop they will assist in clearing the dross from that which you have released through the day. They will realign, rebalance, and clear anything that you are ready to let go of. Illness and disease that may have been created from the old emotional patterns that you ran and released in the workshop that day.
Please bring each day:
Lunch: or you can go ot for it . You will have 1hr.
Blanket for under and on top of you or yoga mat etc
Pillow
Bottle of water
Pen and paper
Wear comfy clothes as we want you as comfortable as possible.
What they are saying about Letting Go Of The Human Perception.
I want to share with everyone about the most amazing weekend I have just spent doing a workshop called "Letting Go of the Human Perception" with Mandy Horton. The timing couldnt have been better to be looking at my shadow side and clearing out my old perceptions. Who would have guessed the gifts this would uncover for me. The workshop materials were obviously divinely inspired and each thing we di...d uncovered more real truth within each of us there.
One of Mandy's many gifts is that she holds the space for this sensitive and sacred work to unfold in such a way that all feel safe sittting within in our most vulnerable aspects. I love her for that. Her ability to guide the group and the individual thru the distractions and fears to a place of clarity and peace is done with much love, warmth and humour bringing lightness to the moment. I love her for that too. Sharing her own human experiences gives hope that choices based on knowing your own truth bring the results we deserve. My own revelations were many and huge, and were uncovered by the poignant tools given in the course material, by Mandy's patient guidance and by the gifts of sharing with the other amazing souls in the group. Thank you all from my heart.
Julie Turner.
'Letting Go of the Human Perception' was a really great experience for me, very liberating. I didn't exactly think I had a lot to let go
of at first, but since that weekend I have felt lighter and happier and in a strange way, content! We all have life experiences and perceptions we deal with everyday, so I believe WE CAN ALL benefit from this wonderful workshop.
Onwards and upwards Mandy...Yay!
Love&light Susan Hickey : )
I would like to thank you for your last workshop I attended (Letting go of the human Perception) It was quite an experience letting go of all those held in emotions from the past & beyond. I had quite a time dealing with it all, & didn't realise how much I held in. I suppose that's part of being a male not being able to deal with our emotions. Since the Workshop I have been feeling alot calmer and totally relaxed, nothing is worrying me. I would recommend this workshop to all as Mandy is a very compassionate & understanding person. Thankyou for clearing the way for my future journey.
Lots love
Baza.
I didn't realise that living in the background of my life had given me so many positives that I could use in my future, once I chose to deal with the fears that held me back. I learnt a lot about myself, stepped into the foreground of my life, no longer ashamed of the shadows, and face the future with a lot more confidence and self assurance than I have ever had before.
Thank you Mandy for helping me to release those fears in a safe and loving environment.
Sharon.
Hi All,
I would just like to say how much I enjoyed the workshop on "The Human Perception". I wasn't really sure at first what I would
get out of it, but had decided to do it to keep progressing forward in my spiritual journey.
I am so glad I did this workshop.
At first I thought two days would be too much and why can't it be in one day with our busy lives that we have, and weekends being so short, therefore I would miss out on so much other stuff by being on a workshop for a whole weekend. That should have told me there and then about needing to do such a workshop, to "let go of the human perception".
The first part of the morning was covering the basis's and as I am the impatient Aries girl, I thought, Oh this is stuff we should all know, but I told myself to shut up and listen as there is always something new to learn. From then on I was constantly inspired.
We then watched a very relevant movie about "The Shadow Self" – very thought provoking for those wanting to grow in self. The personal stories were captivating and touched the soul. There was work on self from this movie, and exploration of self along with group participation and support. Meditations and group discussions that followed that day were fantastic and energising.
I came back the next day on a real natural high, with a thirst for more learning and understanding, and happy to be with others wanting more of the same. Sunday just got better and better, and I then found myself wishing the day wouldn't end. The next best part was then coming home to impart my new found inspiration and teachings into my family and inspiring them on their spiritual learning
also. My excitement was well received and I feel the ripple effect of this workshop will be carried forward in so many ways from here onwards.
I would like to sincerely thank Mandy for leading the workshop, for without her wisdom and ability to tune into spirit, we wouldn't be able to reach those new found horizons of spiritual learning and understanding. Mandy you have a lovely way of facilitating such workshops which enable the participants to feel at ease and most of all safe in opening up to new beginnings as well as shedding old layers away.
I feel privileged to have been in amongst such a lovely group of people whom I have managed to grow with and learn from in very special ways. Thank you everyone who was there, you are also the light and love of this world, keep shining forth and add to that pool of ripples for others to be bathed in.
From my heart and soul,
Health and Happiness to all,
Jacqui
xoxox