Registration for Santa Photos, Goody Bags, and Edible Christmas Craft is:--FULL-- Drive-Thru Letter Drop-Off is still Available to All!
About this Event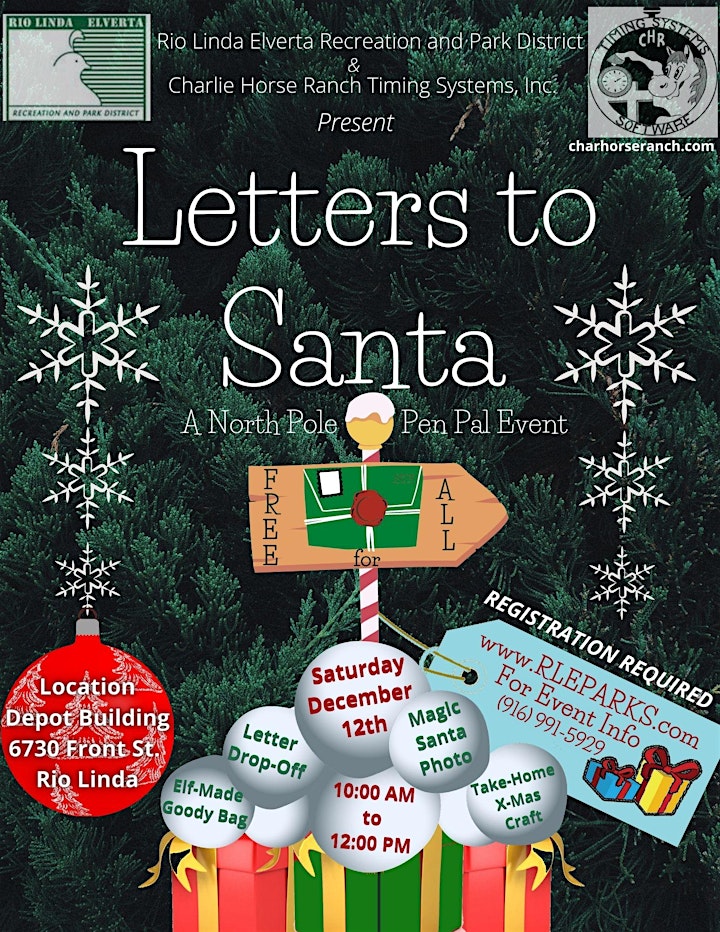 **This is a Socially-Distanced, Drop-off/ Pick-up Event. All participants must comply with Public Health Code and Covid-19 Regulations/Guidelines.
FREE: REGISTRATION REQUIRED
All Children Must Be INDIVIDUALLY Pre-Registered through Eventbrite to participate in Photos, Goody-Bag, and Craft Pick-up.
Letter Drop-Off DOES NOT Require Registration:
**Children who mail letters to Santa will receive a response prior to Christmas as long as a Stamped and Addressed Return Envelope is included with the Letter.
Letters may be Dropped-Off (Drive-Thru) without Pre-Registration between 10:00AM and 12:00PM on Event Day at: Community Center Park- 810 Oak Lane- Rio Linda- CA- 95673
LOOK FOR THE LETTERS TO SANTA DROP BOX!