Multiple Dates
[Letters Of Love]Paint A Card- Delicate Botanical Plant In Watercolor
Letters Of Love [Plant Lover's Edition] Paint your favorite plant babies on a Card!
About this Event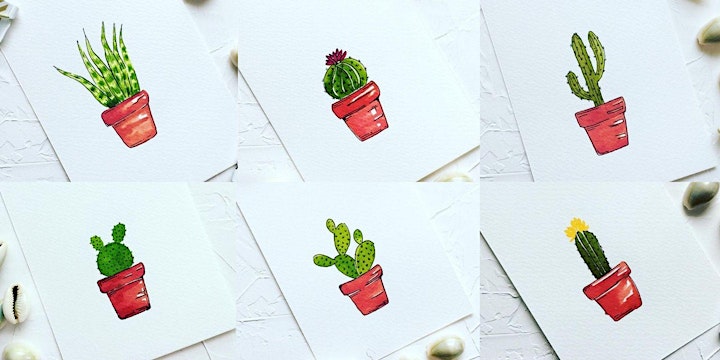 Letters Of Love
Card Painting Workshop
" If I had a flower every time I thought of you, I could walk in my garden forever. "
Why Flowers: 1) They reduce stress, 2) They boost your mood, 3) And not just for Women. for Men, too! 4) They bolster your relationships. 😊 Wouldn't it be wonderful if we could maintain its elegance and admire it through art?
We are now offering Workshop Recording for those who want to join yet unable to participate in the live Zoom. Select ticket option at check out.
2021 Artists Line Up:
In this workshop collaboration, we will be painting the plant lover's version of the Letters of Love.
Artist Rashmi will match our 10% donation towards No Kid Hungry.
Please check ⬇ for more details below on what you will need.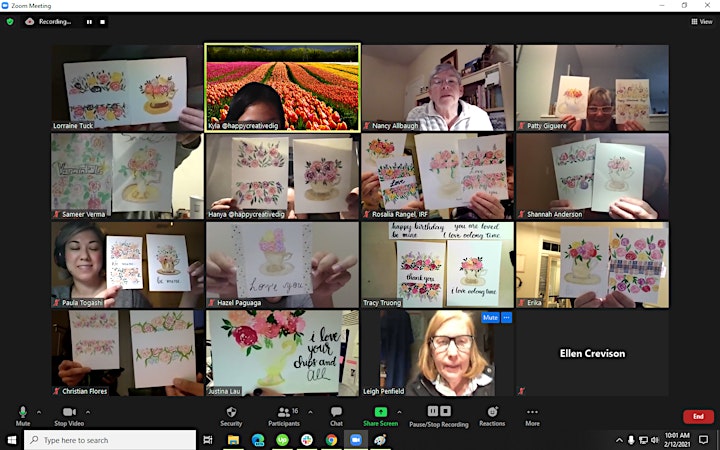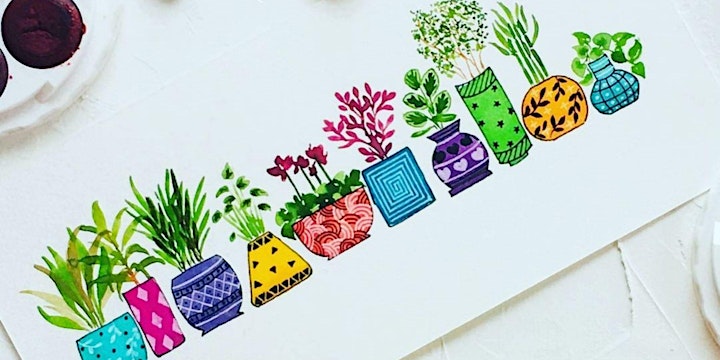 About The Workshop:
Learn how to paint flowers with watercolor on cards or postcards, with the option to send it to support any resident in care homes, or give to your loved ones for any occasion. Information on how to send the postcards to care homes will be given during the workshop.
Starting in 2021, we will be inviting different Watercolor Artists from all over the world as guest instructors to teach their perspective of floral watercolor painting and techniques. The artists will guide you step by step on how to paint these beautiful floral cards. What's better than learning from the bests?
Every workshop we will use different floral arrangement inspirations and everyone will finish the workshop with a floral card ready to give. Let's get together online via Zoom and explore ways to turn these flowers into everlasting art.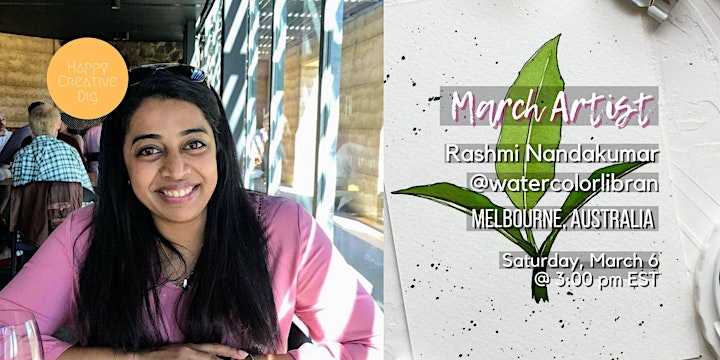 About Rashmi:
Instagram @watercolorlibran
Rashmi is a self-taught watercolour artist who has moved from the stages of being a confused beginner to an obsessive painter and now to a calm watercolourist creating pieces that brings joy to her and to everyone who look at them. She loves to paint bright, cheery and colourful florals but occasionally enjoys bringing a landscape to life on paper. Her most favourite pieces are the watercolour adaptations of homes and bridal bouquets that her followers commission. Her painting style is largely impressionist and her inspiration comes from nature. Her classes are a relaxed space where you get to explore this medium without fear and as she guides you, you will finish a whole piece to cherish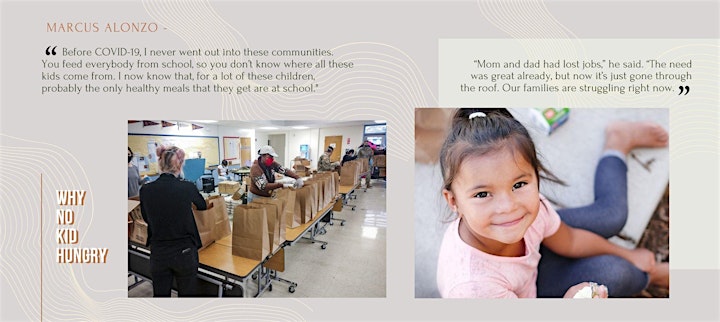 10% of the proceeds will be donated to No Kid Hungry
No Kid Hungry is working to end child hunger in America today by ensuring that all children get the healthy food they need every day to thrive.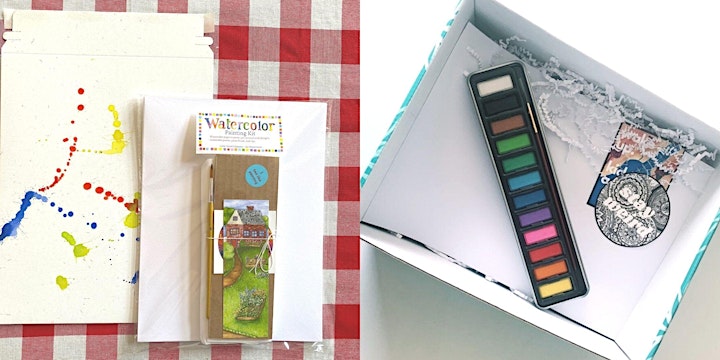 What Do You Need?
Watercolors
Brush (preferably number 4, 6 and 8)
Watercolor paper (Artist recommendation: Saunder's Waterford Watercolor paper :140lb/ 300gsm
White and Black gel pen for details
Images of your plant babies.
Support our small businesses and our creative community by purchasing a watercolor kit from our recommended sellers as below:
Mydecorify Watercolor Kit- For a pastel & matt finish colours Purchase Here →
Other items you should have on your desk during painting:
2 cups for water
Paper towel
Practice watercolor paper for our watercolor brush stroke practices
Masking tape or washi tape to pin the paper down
Past Workshop Artwork & Video: