Paint & give a card to your loved ones for any occasion!
About this event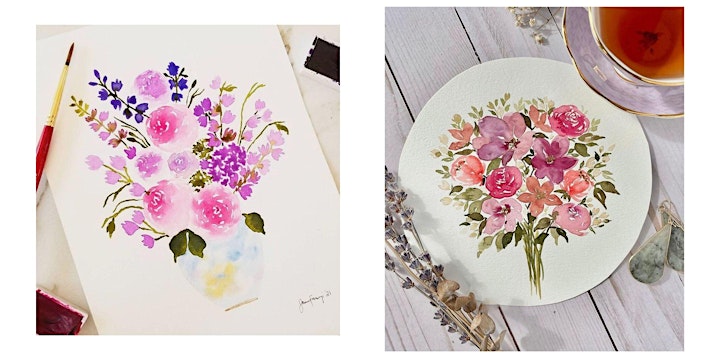 Letters Of Love
Watercolor Floral Card Painting
About The Workshop:
Learn how to paint flowers with watercolor on cards or postcards, with the option to send it to support any resident in care homes, or give to your loved ones for any occasion. Information on how to send the postcards to care homes will be given during the workshop.
Starting 2021, we are inviting different Watercolor Artists from all over the world as guest instructors to teach their perspective of floral watercolor painting and techniques. The artists will guide you step-by-step on how to paint these beautiful floral cards. What's better than learning from the best?
Every workshop we will use different floral arrangement inspirations and everyone will finish the workshop with a card ready to give. Let's get together online via Zoom and explore ways to turn these flowers into everlasting art.
We are now offering a Workshop Recording for those who want to join yet are unable to participate in the live Zoom. Select ticket option at check out.
10% of the proceeds will be donated to No Kid Hungry.
Floral Themes Line Up:
May 26 - Weird Worlds
June 19 - Floral Monograms
July 8 - Playing with Space
August 19 - Loose Summer Florals
September 9 - A Vase Full of Flowers
September 30 - Bohemian Florals
Please check ⬇ for more details below on what you will need.
October 20 - Painted Pumpkins
November 9 - Autumn Romance
December 8 - A Twist on Christmas
--------
Meet the Artists: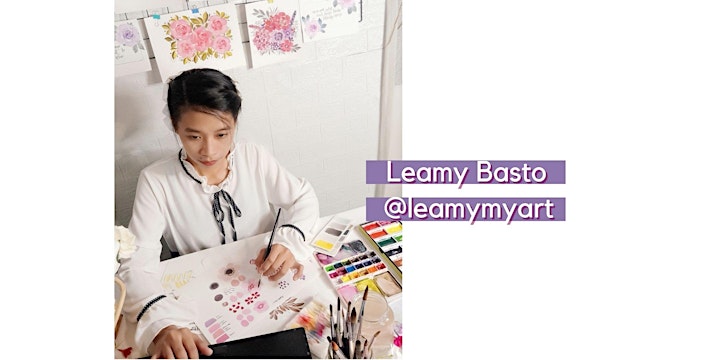 About Leamy:
Instagram: @leamymyart
Leamy Basto is a passionate calligrapher and watercolor artist from the Philippines.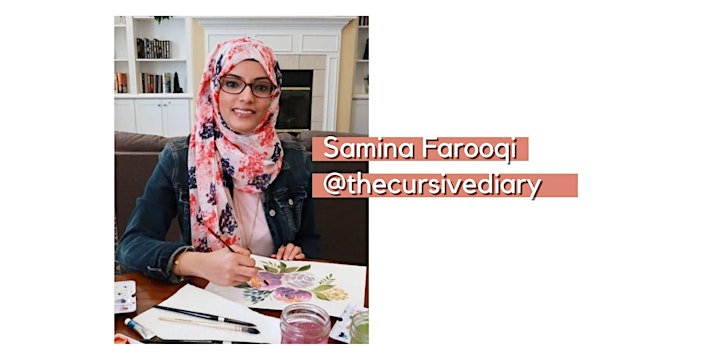 About Samina:
Instagram: @thecursivediary
Samina Farooqi is a self-taught watercolor artist and instructor based in Colorado Springs, Colorado. She began her watercolor journey as a form of self-care. She wanted to do something relaxing at the end of the day and found herself drawn to the vibrant pigments in the paint and the way the strokes of the brush moved the water across the paper. She made it a point to practice daily and gradually build her skills.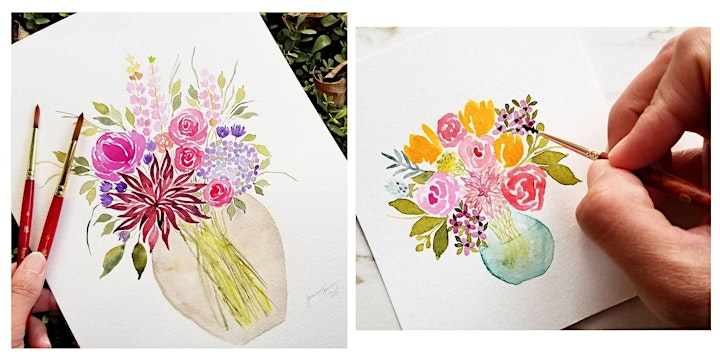 What Do You Need?
Other items you should have on your desk during painting:
2 cups for water
Paper towel
Practice watercolor paper for our watercolor brush stroke practices
Masking tape or washi tape to pin the paper down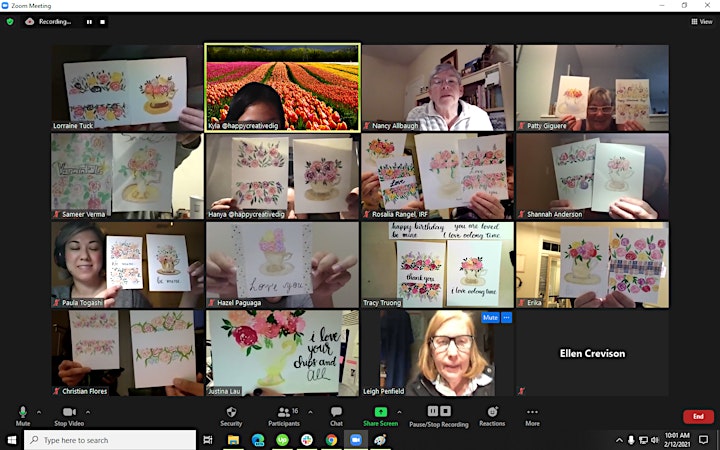 Past Workshop Artwork & Videos: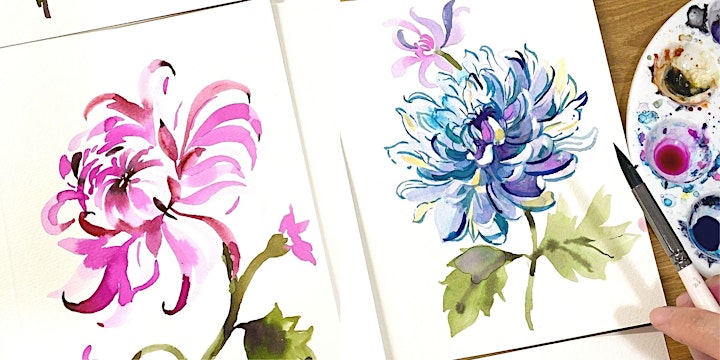 Participant Feedback
"Thank you so much for doing this! I watched and painted along today. I really enjoyed the class!" - Jan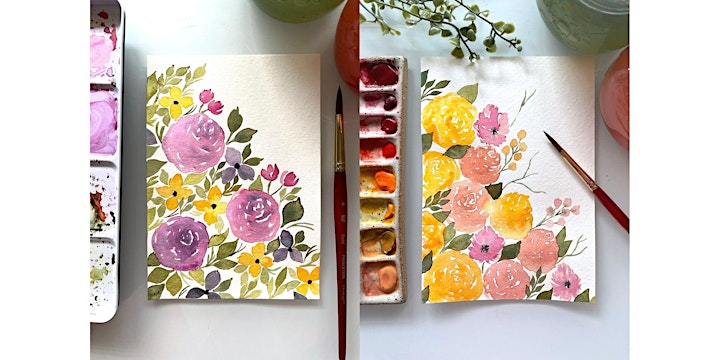 "I loved this special class. Such a talented teacher. I made something that made me feel good. Thank you!" -Vicki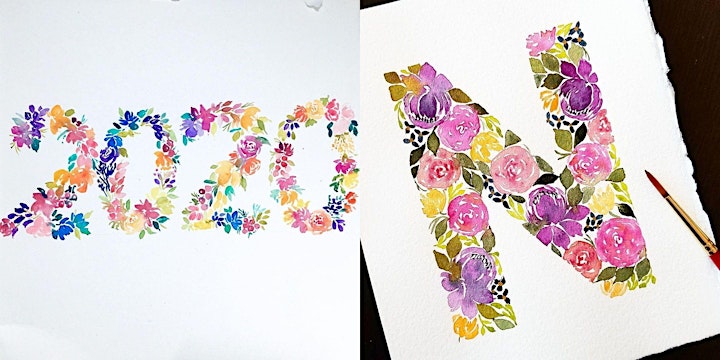 "I did enjoy the workshop. What I learned will help me spend my spare time in an enjoyable fashion and hopefully, in a productive way. I don't know the brushes yet and how to 'wet' but I took notes of the tips given by Samina." - Marilou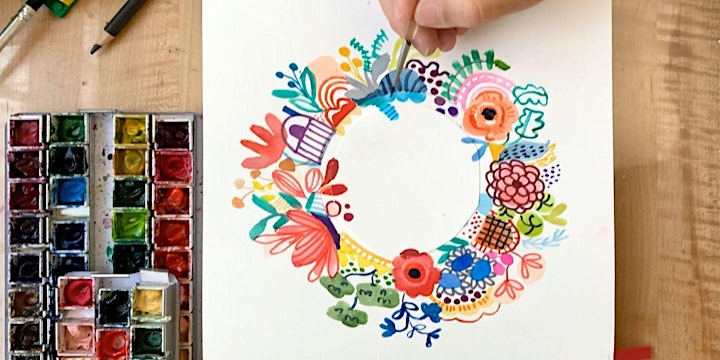 "I just watched your Love of Letters video. It was awesome! Thank you." -Kristin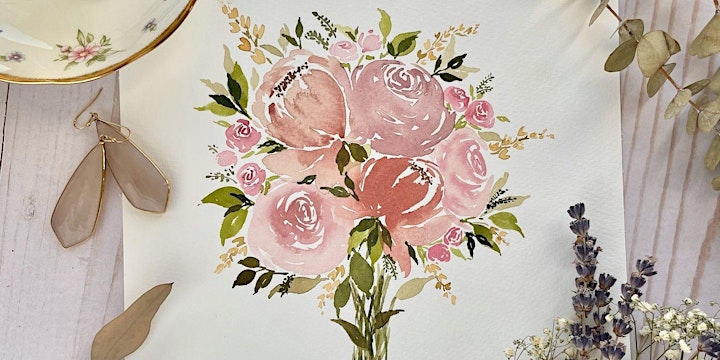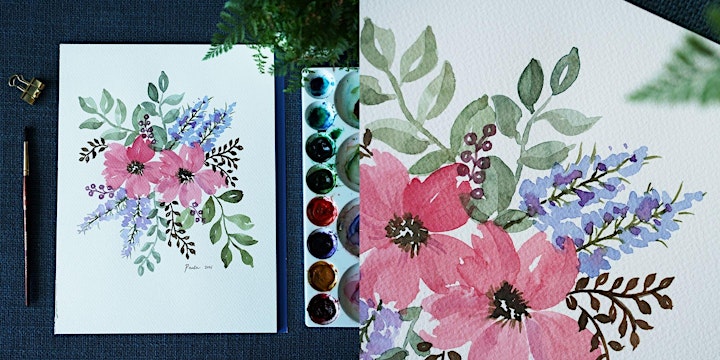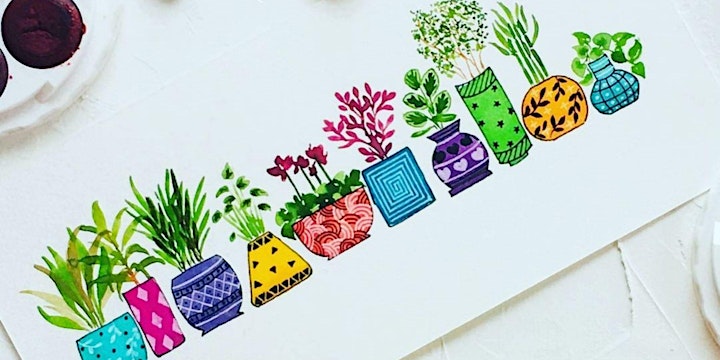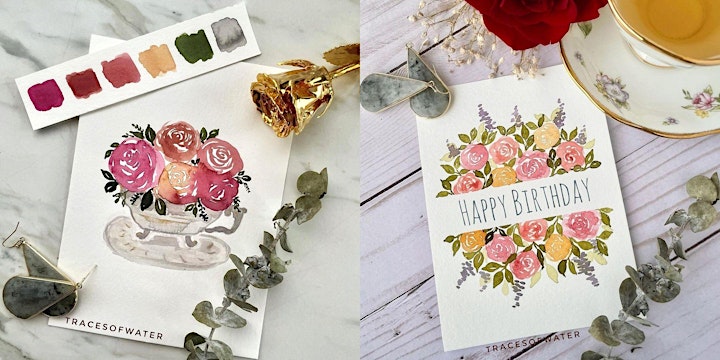 Date and time
Location
Refund policy
Organizer of [Letters Of Love] Delicate Watercolor Floral Card Painting - Virtual