About this Event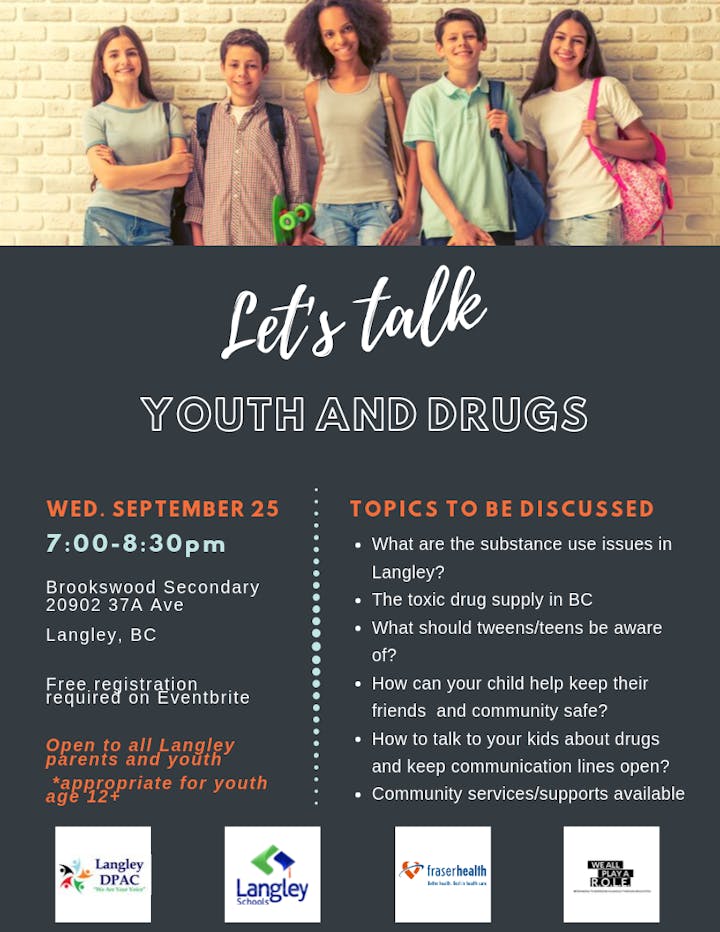 Featuring guest presenters:
Mark Goheen, Fraser Health
Daniel Snyder and Arianna Wingfield, We All Play A R.O.L.E (Responding to overdose in Langley through Education)
Note: this presentation is age appropriate for youth aged 12 and up. It is intended to help open the lines of communication between youth and parents regarding drugs and the toxic drug supply. It is for education and awareness, recognizing that we all play a part in keeping our community safe.