About this Event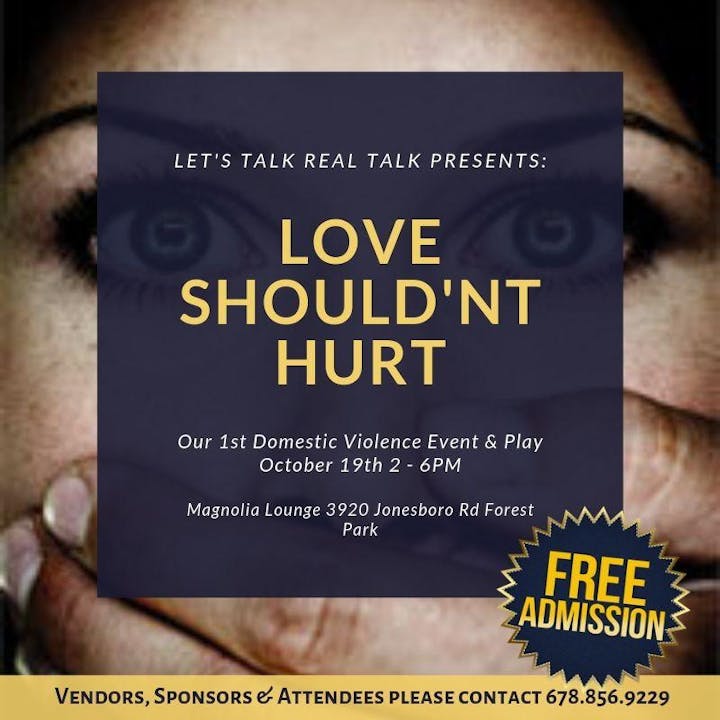 One day I was sitting there, praying and God put on my spirit to reach out to victims of domestic violence. I said to myself, okay GOD. Give me the tools so that we can not only reach the masses and you get the glory out of this. On October 11, 2016 my life took a drastic change. My sister was killed from domestic violence. It took me being in the court room, to see and hear all of the things that led up to my sisters death which even caused me to wake up.
Who: Let's Talk Real Talk
What: Love Shouldn't Hurt
When: October 19th 2 - 6PM
Where: Magnolia Lounge 3920 Jonesboro Rd Forest Park, 30297
Why:
With doing events like this and others I hope to bring awareness and let women know that it is ok to talk about it and they should know that love doesn't hurt. We are all Gods & Goddesses and we should be treated as such.
Come out network, tell your story, and enjoy play. Please bring cash for food, drinks & patronize with our vendors.